Overview
Outstanding Foods was created to make it easy for everyone to enjoy more plant-based foods, because our products are tasty as hell! More than ever, people want to eat consciously without sacrificing flavor or pure joy. That's why we've set out to create tasty, wholesome, chemical-free, non-processed products that are deliciously addictive. We work with farmers to handpick fresh and nourishing ingredients, which we then prepare with our proprietary, chef-crafted methods to deliver on the things you care about: bold flavors, satisfying textures, well-rounded nutrition, and nothing artificial or animal-derived.
---
Pigless Pork Rinds
Request Access to Edit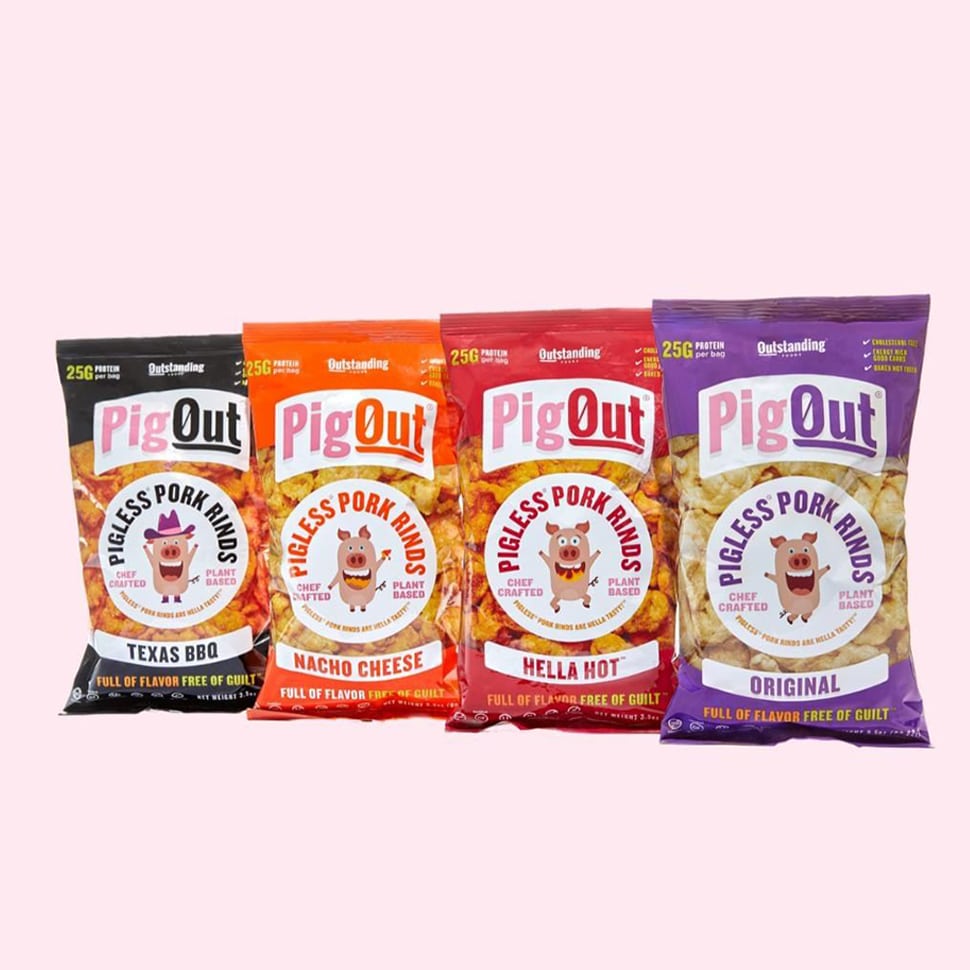 To convince consumers to switch to plant-based foods, you have to make the move sacrifice-free, according to Outstanding Foods CEO and founder Bill Glaser. He believes that's been the key to the success of competitor brands Beyond Meat and Impossible Foods, and with an additional $5 million in funding and a new product line, Glaser believes it's Outstanding Foods' time to step on the gas and achieve similar goals in the snack aisle.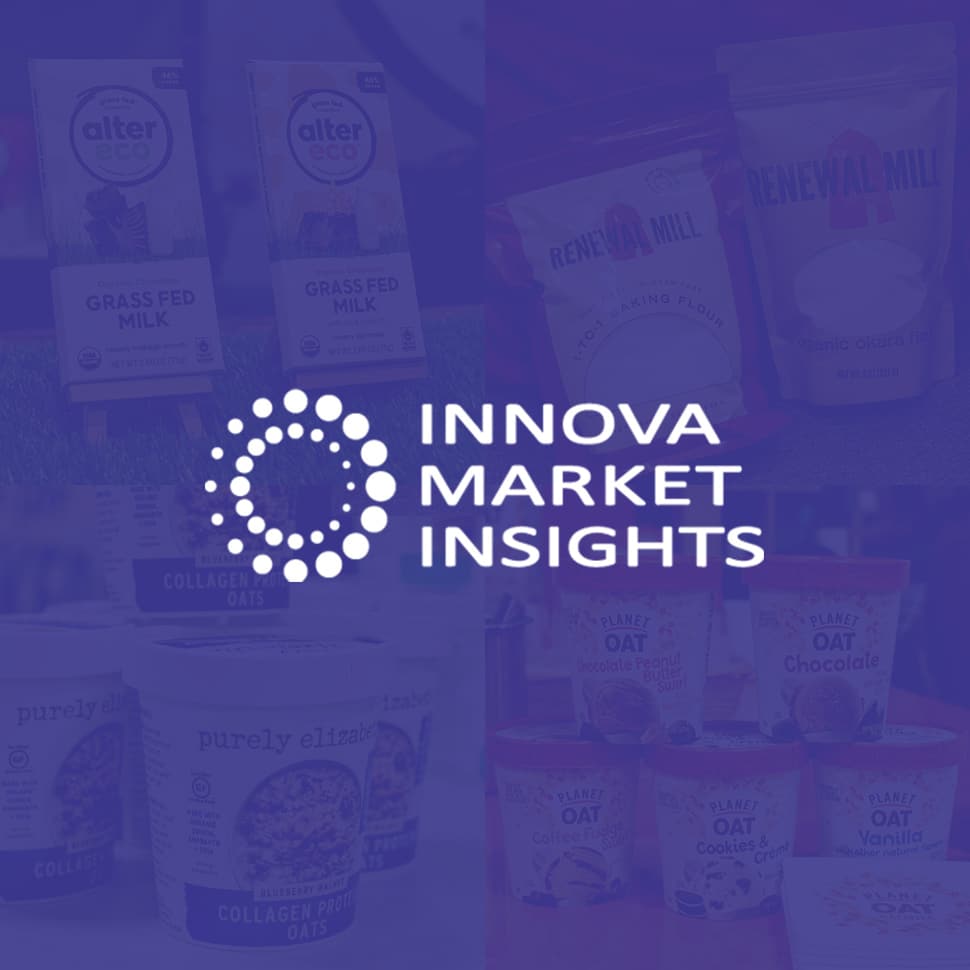 In a webinar this week, research firm Innova Market Insights listed its Top 10 Trends in Sweets and Snacks, and many of those characteristics were also displayed in products at the Winter Fancy Food Show in San Francisco.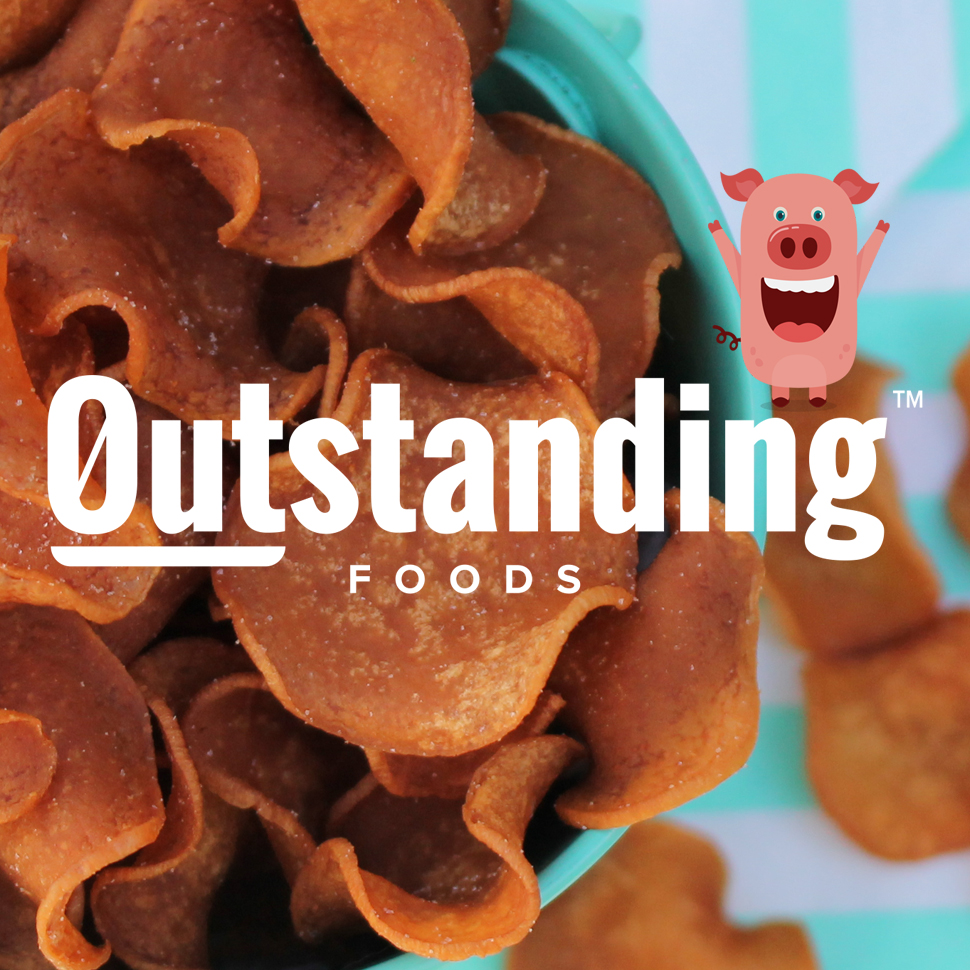 Add another player to the plant-based fray. Pig Out, a line of plant-based, pork inspired chips launched this month.
Submit News
No retailers or e-commerce options have been specified for this brand