Overview
The new way to do breakfast is here! Simply combine the pack of oats with one cup of milk before bed and leave in the fridge overnight. Enjoy a quick on-the-go breakfast in the morning. Packed with protein to keep you going all day!
---
Oats
Request Access to Edit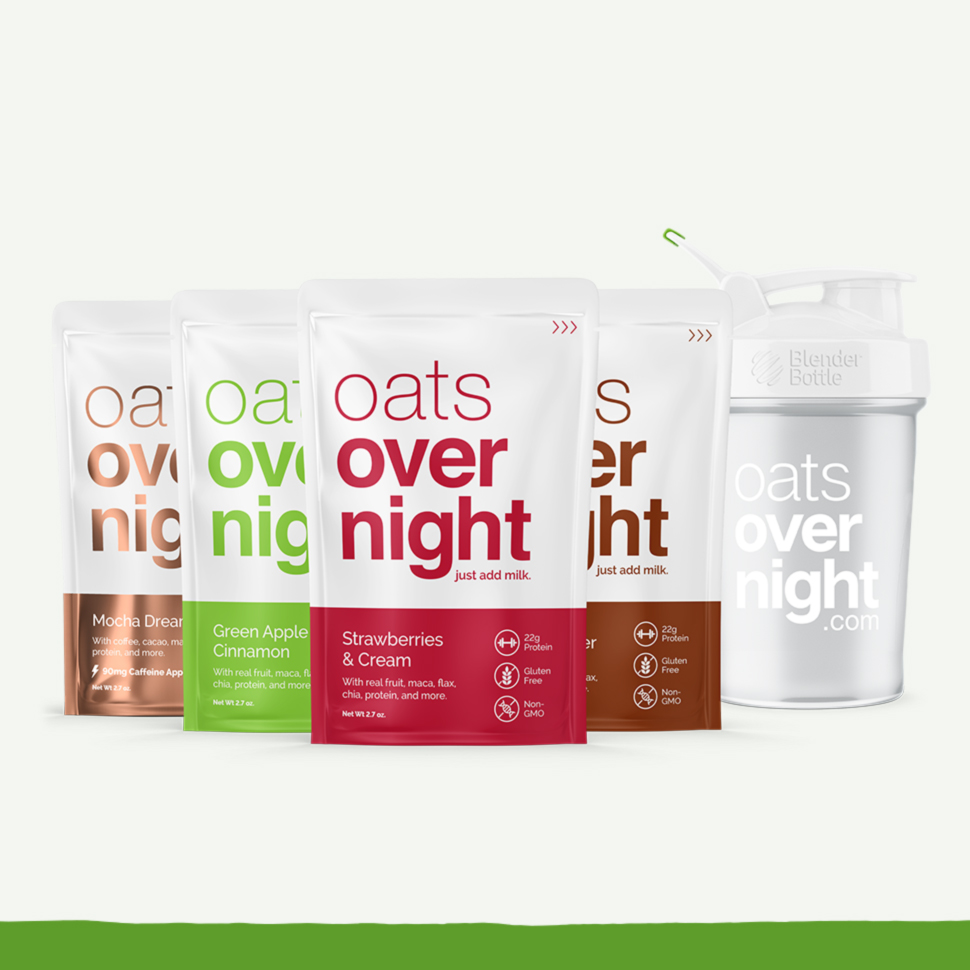 In this week's Checkout, Oats Overnight raises $2 million; plant-based seafood maker Ocean Hugger relaunches through a joint venture with Nove Foods; Instacart secures $265 million in funding; and nut butter maker Natural Way Food Group lands a $1 million investment.
Oats Overnight, a leading provider of high-protein overnight oats, has announced the debut of its newest plant-based flavor: Chai Latte. Launching on OatsOvernight.com and Amazon, the new flavor joins the company's portfolio of customized oatmeal products including classic, plant-based, and caffeinated flavors.
Oats Overnight, leading brand in the overnight oats category on Amazon, has expanded its product portfolio with a new line of plant based flavors. Currently available exclusively on Amazon and OvernightOats.com, the plant based line is made with custom pea protein to match the three individual flavor profiles.
Submit News
No retailers or e-commerce options have been specified for this brand