Overview
great tasting, organic, plant-based, protein chips and crackers. 12g protein, 5g fiber. soy-free, gluten-free. #iwonfeeling our story! the feeling you get after an awesome workout. the happiness you experience when you accomplish something great. the passion you have for the things you love. the unmistakable feeling of winning. in sport. in fitness. in life. we totally understand. it's these passions that we put into making great tasting, organic, plant-based, high protein snacks for active people. i won! organics all started when our founder realized that most on-the-go meals were unhealthy, unnatural and didn't taste that good. so he went on a mission to create exactly what he wanted using the best, non-gmo and organic ingredients. we hope you enjoy these snacks as much as we do. heath and happiness, mark samuel / founder and ceo i give back! if you love knowing that your purchases help others succeed, we're the company for you. because we're passionate about giving back, we donate 5% of our profits to youth organizations in our local communities.
---
Protein Puffs
Protein Stix
Protein Crunchies
Request Access to Edit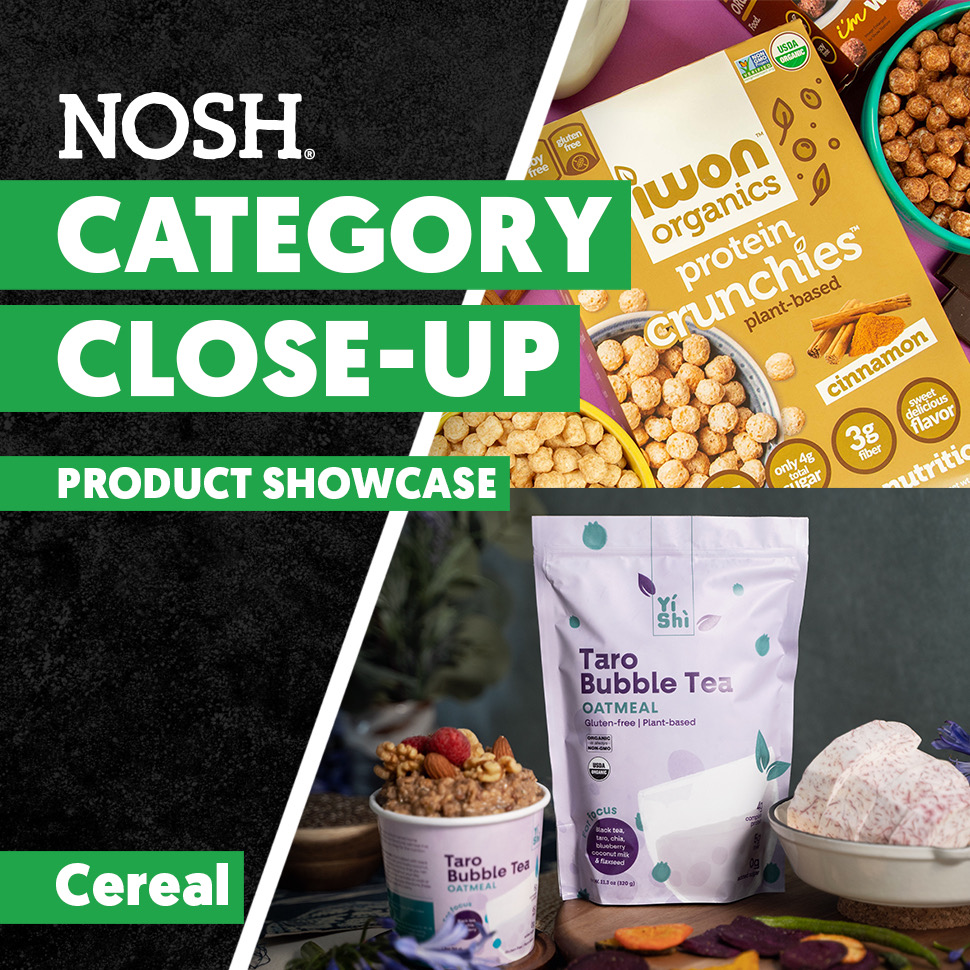 We're featuring innovative cereal brands during the Product Showcase portion of this month's Category Close-Up, examining the trends and news — as well as evolving product strategies — that are currently shaping the category.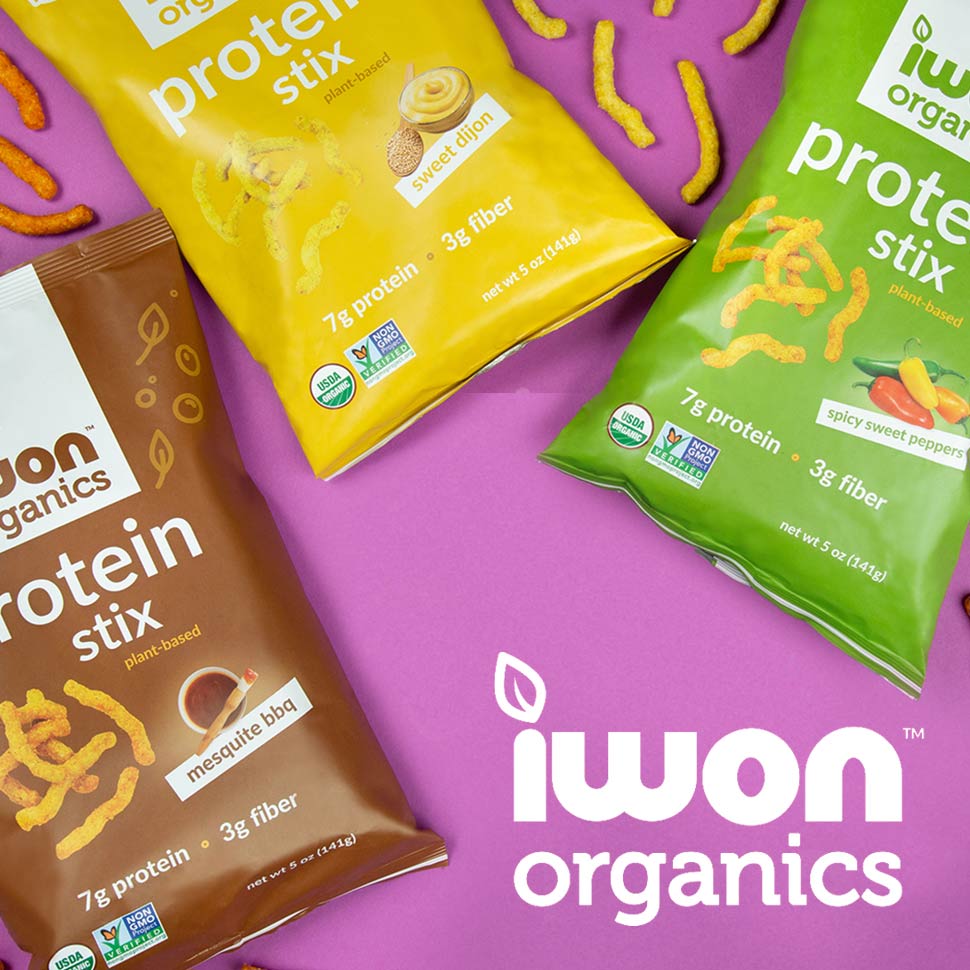 In the latest distribution news, IWON Organics enters four national retailers, Ithaca Hummus grows its store count and Daring Foods debuts at Sprouts.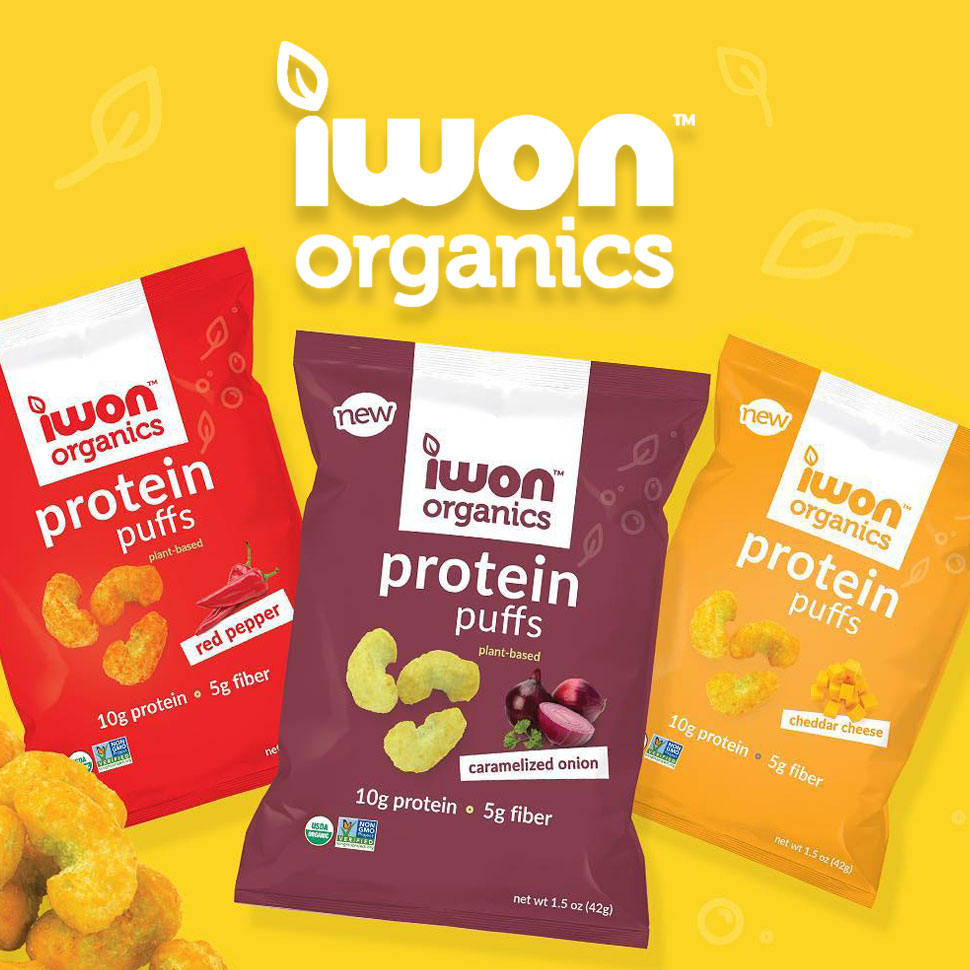 Iwon organics, a high protein chip brand targeted at athletes and health conscious consumers, announced this week that it's bringing a new protein puff line to more than 4,500 GNC stores in October.
Submit News
No retailers or e-commerce options have been specified for this brand