Overview
Bare Bones was founded in San Diego, California in 2014 with the mission of providing essential foods for health & wellness.
---
Instant Beverage Mix
Request Access to Edit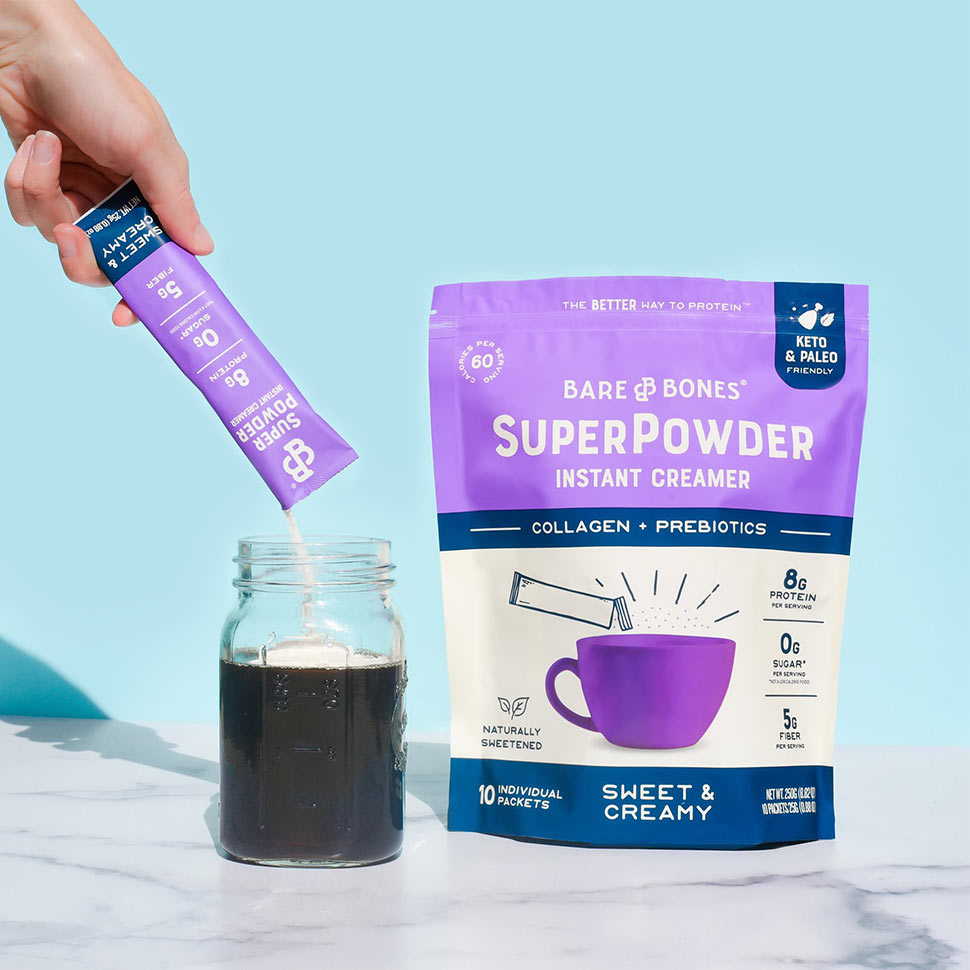 Bare Bones continues to try to redefine what a bone broth company can be. After evolving from frozen to shelf-stable and instant bone broth offerings, Bare Bones has unveiled its latest pivot: SuperPowder collagen-enhanced instant creamer. The launch comes as the brand plans a further push into beverage products; with the ultimate goal to become a broadly recognized premium nutrition company.
Submit News
No retailers or e-commerce options have been specified for this brand