Kids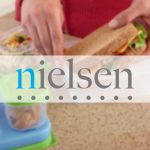 In recent studies, research firm Nielsen looked at lunchtime and snacking trends to find what shoppers are purchasing for their family's lunchboxes and why. Nielsen found that along with healthier options, products with natural and organic claims are posting double digit growth.
MySuperFoods Company LLC expands its presence in the kids food space with their new snack line, MySuperPops, a mini-popcorn chip packed with chia, quinoa and flax seed. MySuperPops are 100 percent whole grain and available in three kid friendly flavors: White Cheddar, Kettle and Honey BBQ.
Rudi's Organic Bakery brand just announced the launch of Rudi's Organic Bakery Kids Bread, the first nationally-available organic bread made for kids. Rudi's Organic Bakery Kids Bread is unique to the market, and is now available nationwide, including all Whole Foods locations.