Project NOSH L.A.: Strategics, From Incubator to Acquirer with 301 INC/General Mills, B&G Foods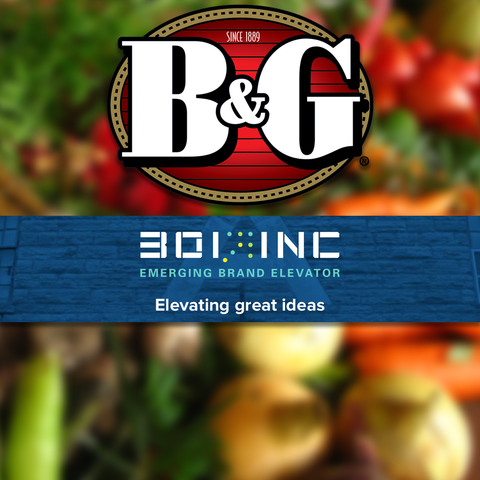 Want an exit? Then stay and learn. The upcoming Project NOSH L.A. event will feature an afternoon discussion of options for growing brands that are considering acquisition by strategic investors of the big company kind.
Featuring presentations and a panel with deep experience in the process of partnering with and acquiring entrepreneurial brands, the special unit, Strategics: From Brand Incubator to Brand Acquirer will bring together representatives from 301 INC/General Mills and B & G Foods as well as veteran entrepreneur Paul Nardone, who has sold companies to Diageo and General Mills in the past and is currently the CEO of PopCorners.
On the docket? Separate presentations from B& G's Michael Sands and from Nardone offering thoughts on how entrepreneurs can better prepare themselves, their companies, and their teams for sale to a larger entity, as well as the avoidable mistakes – the "unmade beds" — that founders tend to leave behind while building companies that can ultimately cost them in the long term. Also, John Haugen, the leader of General Mills' new incubation arm 301 INC, will present observations on the strengths, weaknesses and ultimate future growth possibilities for entrepreneurial food brands – as well as his assessment of the kinds of early strategic relationships that can help companies grow.
This panel provides the Project NOSH audience with an unmatched chance to gauge their preconceptions about selling a company against the real stories of those who have done it in the past – and those who might very well run negotiations in the future. But it's just one part of a full-day event jammed with thoughts on growth, selling and marketing techniques, case studies from fellow entrepreneurs and immediately usable advice from across the spectrum of the business of food.
Project NOSH L.A. will take place on Nov. 5 at the Skirball Center in Los Angeles. Questions about the event or attendance can be arranged by contacting Jon Landis; Sponsorship is still available and can be arranged by contacting John McKenna.
About Project NOSH: Project NOSH covers the world of entrepreneurial packaged food companies and services that are expanding rapidly due to interest in Natural, Organic, Sustainable and Healthy (NOSH) products and businesses. The growth of these kinds of products has created an ecosystem of entrepreneurs, consumers, suppliers, employees, distributors, retailers, investors, regulators, and service providers. The goal of Project NOSH is to become the leading source of informed, comprehensive coverage and context in regard to this growing community of businesses and the larger trends affecting it, both internally and externally. Project NOSH is a product of BevNET.com, Inc., which offers, through products in a variety of media, the best, most comprehensive forum for news coverage, expertise, partnership and support for all members of the beverage community.