CAULIPOWER and Harbinger Ventures Join NOSH Live Summer 2019 Lineup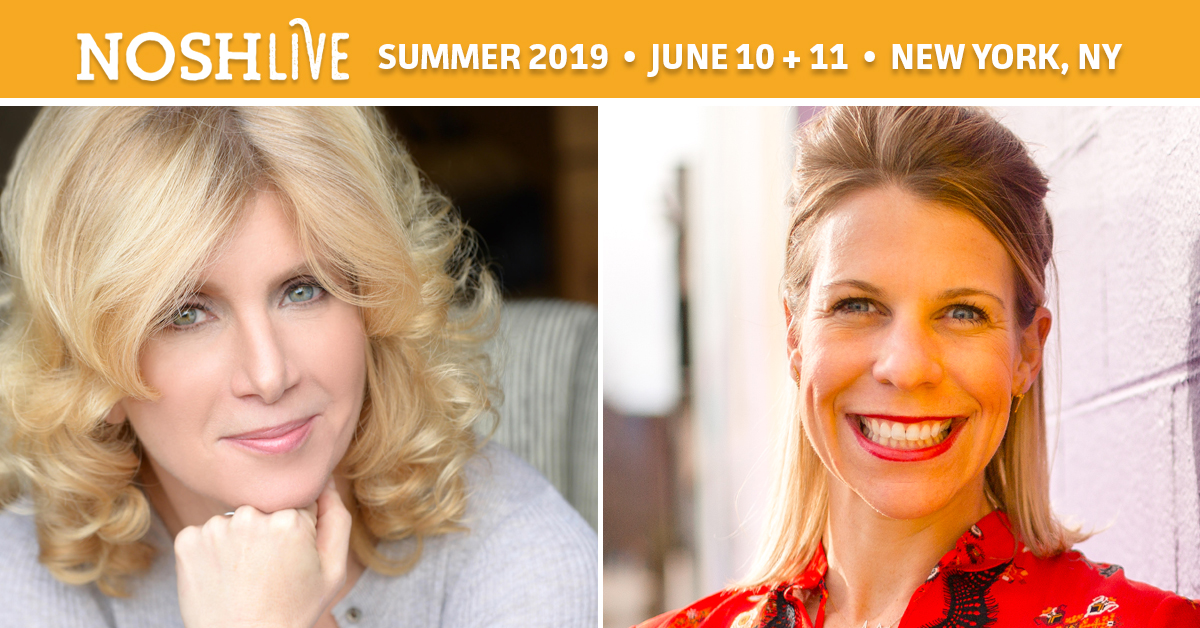 The NOSH Live Summer 2019 speaker roster now features leaders from the brand, retail and investment legs of the industry. Joining Walter Robb, the former co-CEO of Whole Foods Market, is Gail Becker, the Founder and CEO of CAULIPOWER, and Megan Bent, the Founder and Managing Partner of Harbinger Ventures.
Taking place on June 10 and 11 in New York City, the NOSH Live speaker lineup will now include the following leading ladies:
Gail Becker will share lessons derived from CAULIPOWER's story, detailing how she disrupted the frozen grocery aisle by building the fastest growing pizza brand on the market in just a few short years. She will also discuss the calculus behind the launch of Vegolutionary Foods, a new mother brand, that will allow her to expand past cauliflower, while maintaining a focus on innovation and meal-hacking. Her thoughts on her journey will be mined for actionable takeaways for the emerging brands in the audience.
Megan Bent is a lifelong investor and entrepreneur rooted in the world of consumer packaged goods. She founded Harbinger Ventures in 2016, aimed to scale high-growth, early-stage companies for female founders. Her presentation will provide insight into her unique investment model, developed with over a decade of experience, and will tap into valuable advice for brands seeking smart capital, as well as ways for companies to best seek investment from investment firms catering to specialized groups.
The first three speakers will be in good company. The two-day conference will feature more than 20 natural food industry innovators and veterans presenting brand case studies, retail insights, market analysis and expert predictions of future trends and growth opportunities.
Off-stage, speakers will be joined by an audience of hundreds of emerging and established brand leaders, investors, retailers, suppliers and service providers, all working together to grow their business and the natural food industry.
Our most recent conference, NOSH Live Winter 2018, featured a wide range of presentations, led by founders and executives from Siete Foods, Unilever, Kroger, VMG Partners, The Goods Mart, Late July, IRI, and SPINS. See the complete lineup of presentations from the conference is available to watch on the NOSH YouTube channel — but know that every event brings new usable insights to attendees, plus the chance to network and to participate in the NOSH Live Pitch Slam.
Super early registration pricing expires today, January 11th. Register before the end of the day and save $250 per ticket.
Questions about the conference can be directed to our NOSH team. Sponsorship opportunities are available for companies looking for additional industry exposure.
---
About NOSH Live
NOSH hosts conferences twice a year to help develop and fuel the growth of entrepreneurial Natural, Organic, Sustainable and Healthy (NOSH) packaged food companies and service providers. NOSH events are two-day, cutting-edge industry conferences that drive valuable industry connections and promote the exchange of strategies and ideas. Specific to growing CPG food companies, the conference program explores growth strategy, sales, marketing, investment, and more through case-based presentations and panels by an all-star roster of speakers.
Like what you're reading?
Subscribe to BevNET+NOSH Today
Subscribe today and get access to the leading industry resources in the food &amp beverage industries. News, trends, industry data, expert analysis and much more.
Access all of these benefits:
Unlimited access to all content on BevNET.com and NOSH.com
Exclusive access to hundreds of educational videos
Watch subscriber-only live programs such as Office Hours