USDA Announces New GMO Rule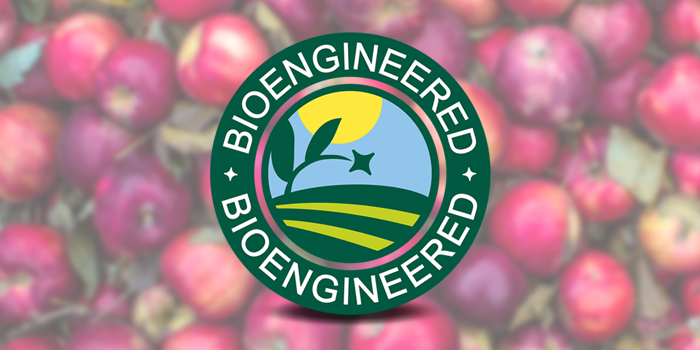 The U.S. Department of Agriculture (USDA) today announced new mandatory disclosure requirements for labelling genetically modified foods that will take effect in 2020.
The National Bioengineered Food Disclosure Standard, which employs the term "bioengineered" or "BE" to indicate genetically modified food, establishes that manufacturers, importers and retailers who package food must label foods with bioengineered ingredients using text, symbols or digital links on their packaging. The final rule will be published tomorrow in the Federal Register.
The rule was met with approval by many established food companies. The Food Marketing Institute, which represents some of the country's biggest food manufacturers and retailers, applauded the new standard, calling it a "consistent way to provide transparency" and saying that it would give consumers the means to learn more about grocery products containing bioengineered ingredients."
But not everyone was happy with the new rule: the Organic Trade Association issued a statement that it is "deeply disappointed" in the new ruling and noted that "[the] USDA has not delivered a meaningful rule that is accessible to the American public." The Center for Science in the Public Interest (CSPI) also weighed in on the regulation, writing in a release that while it supports there being a unified rule, there was also the potential for consumer confusion with this regulation.
The new regulation will be implemented beginning Jan. 1, 2020; small companies with annual receipts between $2.5 million and $10 million have been granted an extra year to comply. All food manufacturers must be in compliance by Jan. 1, 2022.
The USDA developed the rule after Congress amended the Agricultural Marketing Act of 1946 to include disclosure of genetically modified food in July 2016. The hope was that establishing a national standard would create one unified set of regulations for food companies.
"The National Bioengineered Food Disclosure Standard increases the transparency of our nation's food system, establishing guidelines for regulated entities on when and how to disclose bioengineered ingredients. This ensures clear information and labeling consistency for consumers about the ingredients in their food," said U.S. Secretary of Agriculture Sonny Perdue in a press release. "The Standard also avoids a patchwork state-by-state system that could be confusing to consumers."
Vermont was the first state in the country to pass a GMO labelling law in 2014, but it was overturned by Congress in 2016 soon after going into effect.
The public had a year to provide opinions on the Standard, with 30 questions posted on the AMS website in June 2017 receiving 112,000 responses from consumers, manufacturers and government representatives.
The Standard defines "bioengineering" as describing food that "(A) that contains genetic material that has been modified through in vitro recombinant deoxyribonucleic acid (rDNA) techniques; and (B) for which the modification could not otherwise be obtained through conventional breeding or found in nature." The Standard does not establish any requirements for including information regarding the health benefits and risks associated with consuming BE food compared to non-BE food, though it does indicate that the former "meets all relevant Federal health, safety, and environmental standards."