To Save Money, Shoppers Turn to Online Shopping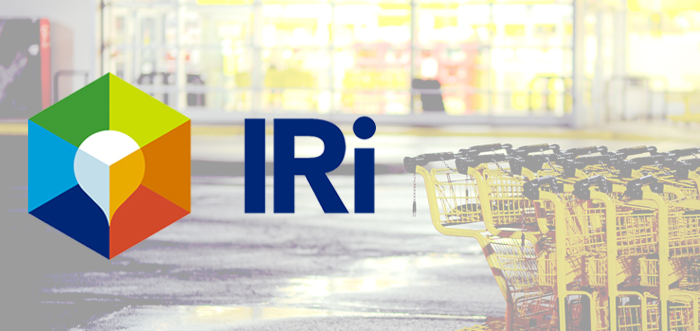 More than 25 percent of shoppers are regularly buying their groceries online — and while convenience is playing a role, it's not the whole story.
A new survey from consumer insights group IRI found that shoppers are looking online in efforts to be mindful about their spending on everything from personal care to groceries. When it comes to stocking their fridges, 28 percent of consumers said they buy grocery items online compared with 23 percent of consumers surveyed during the same time frame in 2016.
While shopping online may have more administrative costs, consumers felt that they ultimately saved money. Customers who shopped online for food and groceries noted that one of their main motivations was to cut down on impulse purchases at the store. Overall, 51 percent of total shoppers felt they make fewer unplanned purchases online. IRI also found that 20 percent of consumers expressed it was easier to find the grocery items on their lists online rather than by walking through store aisles.
Price is another contributor for customers to shop online, according to surveyed shoppers. Almost a quarter of all millennials, gen x'ers and baby boomers are shopping for food and beverages online in the hopes of saving cash. Respondents said that shopping online provides them an easier way to access discount code and coupons, as well as a more efficient way to compare prices between retailers. In fact, the report found over half of consumers in 2018 are expected to download coupons from retailer or manufacturer websites, as well as compare prices on retailer websites.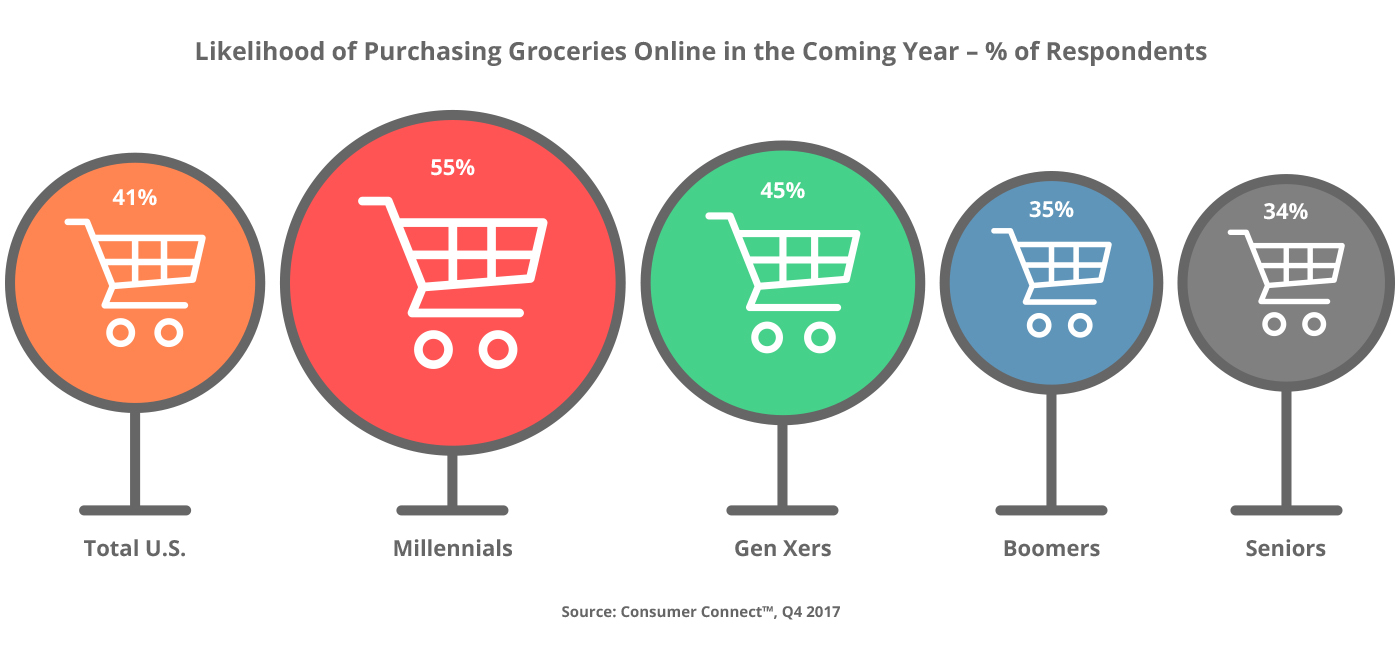 "While consumer confidence [in the economy] has improved during the last few years, consumers can still be a bit shaky about their job and financial prospects, so we're seeing some mixed signals in our survey results," Susan Viamari, VP of Thought Leadership for IRI, said in a statement. "Many, especially younger consumers, say they think the internet provides money-saving opportunities, so we wanted to dig further and find out what role online shopping is playing in consumers' CPG spending."
Though consumers are unlikely to do all of their CPG shopping online, IRI found that 76 percent of all shopping trips began online and 50 percent of CPG category growth is predicted to be online in 2018. To cash in on this growth, retailers are trying to provide shoppers with a variety of options to best fit their online shopping needs.
Of all the shoppers, 55 percent of millennials, 52 percent of Generation X, 36 percent of baby boomers and 25 percent of seniors said they like click-and-collect options. Just under a quarter of all consumers said they regularly prefer home delivery for their online grocery shopping. Subscription services for grocery purchases are less popular however, with only 12 percent of customers expected to regularly do so in the new year.
Retailers and brands have already started to adjust their business strategies to accomodate consumers who are buying items with a click of a button on their computers or phones. After After acquiring Whole Foods, Amazon has begun to explore synergies between the businesses, most recently launching free same-day shipping on thousands of products, including many sold in Whole Foods. Wal-Mart also announced last week that it would convert 12 of its Sam's Club locations to ecommerce fulfillment centers, while Target recently acquired Shipt, Inc., an online same-day delivery platform.
"When consumers think about online CPG shopping, they have specific ideas about what is helpful in their lives," Viamari said. "There really is no one-size-fits-all answer, so it's critical to understand what it is that makes your key shoppers tick."