Target Acquires Shipt for $550 M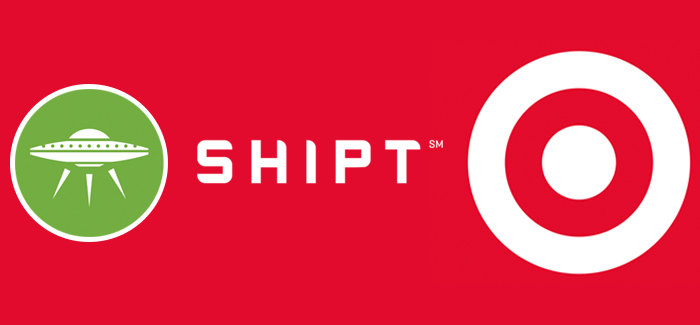 Amazon may have raised the stakes for online grocery platforms with its acquisition of Whole Foods Market, but now Target is firing back.
The big box retailer announced today that it has agreed to acquire Shipt, Inc., a leading online same-day delivery platform, for $550 million in cash. Terms of the deal, which is expected to close before the end of the year, were not fully disclosed.
According to a press release, Shipt will become a wholly owned Target subsidiary while continuing to operate independently.It will also still be allowed to expand its partnerships with other competing retailers. The company will retain all its current employees and continue to run the business from its offices in Birmingham, Alabama, and San Francisco, Calif. Shipt CEO Bill Smith will report directly to Target COO John Mulligan.
The acquisition strengthens Target's position as a major competitor in the online grocery space, allowing the retailer to leverage its network of stores and Shipt's proprietary technology platform and community of shoppers to bring same-day delivery to customers nationwide. In a release, the company stated that the Shipt acquisition is part of its overall goal of making shopping at Target easier for all customers.
Target declined NOSH's initial request for comment on this story.
"We laid out an ambitious strategic agenda in early 2017, which included a focus on giving our guests a number of convenient ways to shop with Target, whether it's ordering online and picking up in one of our stores, driving up to pick up an order, or taking advantage of services like our new Restock program," Mulligan said. "With Shipt's network of local shoppers and their current market penetration, we will move from days to hours, dramatically accelerating our ability to bring affordable same-day delivery to guests across the country."
The company expects same-day delivery services to be available in about half of its 1,800 stores by early 2018 and in all major markets before the 2018 holiday season. At launch, Target will offer same-day delivery exclusively for its grocery, essentials, home and electronic products, before expanding to include all major categories by 2019. Customers will be required to purchase a $99 annual membership to gain access to the service.
The acquisition is the latest move by Target to strengthen its supply chain and digital capabilities, following the launch of next-day essentials delivery service Target Restock and store pick-up service Drive Up, and the recent purchase of acquiring Grand Junction, a last-mile transportation technology company. The retailer currently offers ship-from-store capabilities to more than 1,400 stores nationwide.
The deal is also a "win-win" for Alabama-based Shipt, which has experienced rapid growth in its membership-based grocery marketplace and same-day delivery platform since launching in 2014. Competing against players like InstaCart, the service leverages a network of over 20,000 personal shoppers to fulfill orders from various retailers and deliver within hours in more than 72 markets. According to Bloomberg, Shipt is expected to do over $1 billion in sales next year.
"We get to continue growing this company we love, at a more accelerated pace," Smith said in a Q&A on Target's website. "With Target's support, we'll be able to reach more customers in more markets across the country. We'll also continue to grow our marketplace approach with new and existing partners, a strategy that drives scale and efficiencies for all."
Retailers' attraction to grocery-delivery services has been on the rise since Amazon's acquisition of Whole Foods earlier this year. At the time, experts predicted other grocery retailers would suffer major declines, in addition to delivering a "crushing blow" for grocery-delivery startups like Shipt Inc. and Instacart Inc.
However, according to Bloomberg, the deal may have had the opposite effect. In recent months, Kroger, the country's largest conventional grocery chain, announced partnerships with both InstaCart and Shipt, while Albertsons recently signed Instacart to provide home delivery at more than 1,800 of its stores.