Nestlé Adds Chameleon to Growing Brand Portfolio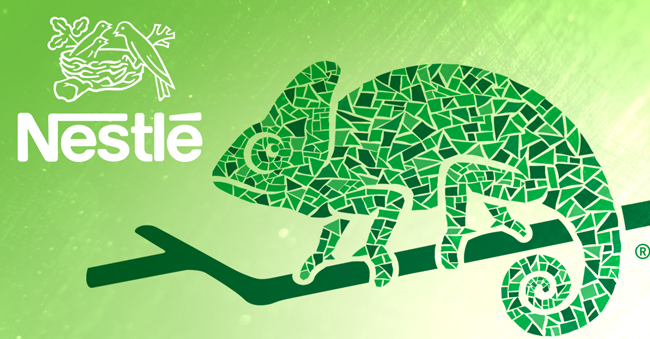 A week after finalizing the purchase of meat alternative company Sweet Earth, Nestlé USA today announced it's widening its coffee portfolio with the acquisition of Chameleon Cold-Brew for an undisclosed sum.
The Austin, Tex.-based brand has been focusing on disrupting the U.S. ready-to-drink (RTD) market, but also has been innovating beyond bottled beverages. Chameleon president and CEO Chris Campbell told NOSH that the company will continue to sell its recently launched cold brew kits and pods as well as whole bean blends.
While both products compose a small part of the company's overall business, according to BevNET, the company will continue to run per usual until they are able to better see what Nestlé has to offer to "accelerate, amplify and optimize all elements of [its] business," according to Campbell.
"Whole bean coffees are a new offering for us and we are excited about going into our first winter season with product on the shelves in New York, Texas and California," Campbell told NOSH. "Our intent is to learn as much as possible from this winter and grow this business responsibly."
This isn't Nestlé's only acquisition this fall; last week,the Swiss food and beverage company also finalized its purchase of plant-based food producer Sweet Earth. The acquisition spree is an example of an overall industry shift that has seen leading CPG brands investing in and buying up emerging brands in the hopes that their clean ingredient offerings will appeal to millennial consumers.
Nestlé CEO Paul Grimwood echoed a similar sentiment about the conglomerate's overall M&A strategy, which he outlined in an Oct. 23 Medium post. Grimwood wrote that the company is seeking out more environmentally friendly and value-driven brands, noting that modern consumers "expect high-quality products that are nutritious and responsibly sourced."
For more information on Nestle's acquisition of Chameleon Cold-Brew, read the full report on BevNET.