Media Highlights Relationship Between Food, Politics and Marketing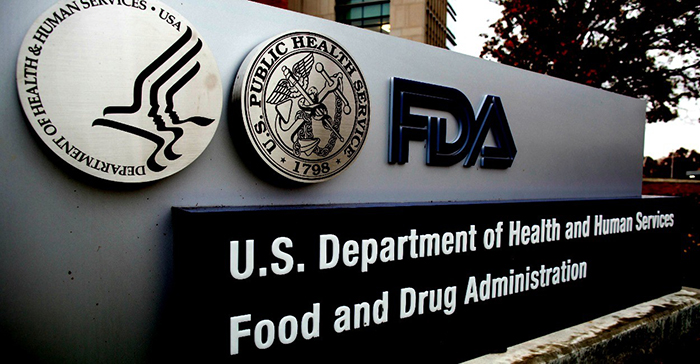 Food issues are being served on more than just the plates of industry leaders. Over the past two weeks, food and other sensitive topics ranging from politics to body image have intersected in national headlines.
This week's Press Clips showcases how history, competition and political agendas are shaping the economic climate for both brands and retailers.
Seeds of Change Sown in the Politics of Food
Food has been top-of-mind in Washington, D.C. this week. On Tuesday, the Senate voted 57 to 42 to confirm Dr. Scott Gottlieb as commissioner of the Food and Drug Administration. Gottlieb's initial nomination gained attention because of his close ties to drug companies in recent years, according to The New York Times.
The change in leadership is not the only news to come out of the FDA. In last week's budget deal, which prevented a government shutdown, the FDA received $3 million to launch a campaign to educate the public about GMOs, Food & Wine reports. The reported goal is to provide "consumer outreach and education regarding agricultural biotechnology," to better explain GMOs' positive "environmental, nutritional, food safety, economic, and humanitarian impacts." The campaign has already gotten some push back. Food & Wine found that before the budget passed, New York State Representative Nita Lowey referred to the campaign as state-funded propaganda.
Meanwhile, former President Barack Obama spoke about food, sustainability and climate change at Seeds and Chips, a Global Food Innovation Summit based in Milan, according to Eater. Obama touched on GMOs, saying, "It's okay for us to be cautious about how we approach these new technologies but I don't think we can be close-minded to it."
The former president also spoke about how the food industry's packaging conventions add to food waste. "I think an area where tech and innovation can make a huge amount of progress is in the equivalent of what happened in manufacturing, where you just have smaller inventories you wait until you need the part you don't store as much," Obama said. "The same can be done in food."
'Wonder Woman' Partners With Weight-Loss Protein Bars
Warner Brothers is under attack this week after partnering with protein bar company ThinkThin for its upcoming super-hero flick Wonder Woman.
According to Gizmodo's tech site io9, the movie studio is taking flack for spending advertising dollars with the weight-loss brand because critics think it discredits the movie's message of empowerment for women. It doesn't help that marketing as a discipline has a longstanding questionable relationship with female body image.
Wonder Woman is the first female-led superhero film in recent years. The film has also signed PinkBerry and Dr Pepper for marketing deals, io9 reports.
How Marketers Use Color to Shape Perception of 'Natural'
Over the past 150 years, food companies and marketers have used colors to change the way people think about and eat food.
In an interview with The Atlantic, Ai Hisano, historian and business history fellow at Harvard Business School, said from 1870 to 1940 artificial coloring gradually grew \ to become a normal aspect of the food industry, he said, adding that brands still use dyes to alter foods that appear less "natural." Hisano added that while colors have been used as a tool to create uniformity, consumers are becoming wary of that attribute.
"I think that consumers' attitudes toward how food should look have changed—having foods look uniform and consistent could be a downside rather than an advantage for food companies and food producers," Hisano told The Atlantic.
Columnist Sees Central Grocers' Bankruptcy as Death of 'Traditional' Stores
"The traditional supermarket experience is over." That's what business columnist Robert Reed thinks, according to his most recent report for The Chicago Tribune.
Reed's analysis of traditional grocery comes after Central Grocers' Chapter 11 filing. "In the long run, however, this bankruptcy serves as a harsh example of the devastation that occurs when an established business does not, or cannot, adapt to changing customer appetites and the accompanying technological advances reshaping an industry," Reed writes.
According to the Tribune, Central Grocers admitted that the chain couldn't keep up with the consumer trends toward "gourmet shopping experiences" and a wider range of natural, organic and gluten-free options. Reed predicts this pressure is one that hundreds of independent food chains and stores will feel in the coming months and years.
Walmart's Jet.com Opens Pop-Up Brick-and-Mortar
New York City dwellers will be able to buy produce and groceries from Walmart's Jet.com in person for the next six weeks. The concept store, called "Story," is opening its doors Wednesday, according to The Street. Customers will be able to do their food shopping in the temporary space, as well as participate in cooking workshops and classes.
"We are thrilled to partner with Story to introduce Jet Fresh and showcase how we are innovating in the space of online grocery shopping and delivery," Sumaiya Balbale, Jet Vice President of Marketing, said in a statement to The Street.
Walmart bought e-commerce startup Jet for $3.3 billion last August. The acquisition was a move to better position itself as a competitor in the online retail and grocery space against companies like Amazon.