Expo West 2017: SPINS Recaps Major Trends and Products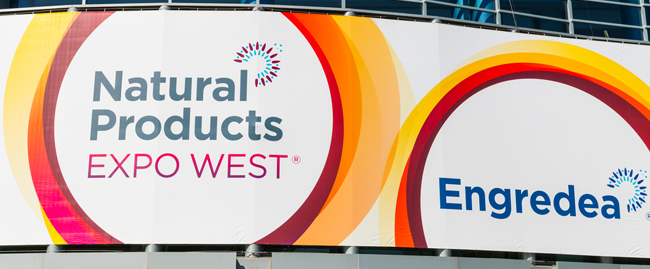 Corporate transparency, restorative agriculture and the rise of nut butters as a snack were among several emerging trends from Natural Products Expo West 2017 that were highlighted in a webinar from market research firm SPINS on Thursday.
Susan Simanski, the vice president of marketing for SPINS, and Brent Coons, the company's director of natural industry insights, led the online presentation, which focused on identifying broad food and beverage industry trends and the new products exemplifying them as seen during Expo West, which took place in March in Anaheim, Calif.
The webinar began with a short discussion of the major trends that have permeated across all industry categories.
Simanski identified personalized wellness as an area of strong growth, fueled by new research and a movement from manufacturers to target specific functional benefits, helping them in "meeting shoppers where they are."
Natural brands are also answering consumers' demands for greater transparency, according to Simanski. That includes "telling the whole story" of the product in various forms, from brands sharing the identity of the farmer growing its crops to integrating a social mission into its messaging. She noted that call-outs to environmental sustainability and consciousness — including compostable packaging, regenerative agriculture, and zero-waste initiatives — are on the rise.
Also highlighted was the strong showing at Expo West for B Corp Certified product labeling, which signifies a company has met standards of social and environmental performance, accountability and transparency.
BEVERAGES
Functional ingredients and plant-based hydration were prevalent amongst Simanski and Coons' picks for top new beverage products at Expo West.
Noting that "fat is no longer the enemy" it was to consumers several years ago, Coons praised the innovation from Know Brainer, which market single-serve pouches containing fair trade instant coffee blended with grass-fed butter and MCT oil for a convenience-minded Bulletproof Coffee-style experience. He noted the product fit the trend of brain-boosting beverages and personalized nutrition options, and has gained traction with the athletic community in particular.
Macaccino, an organic superfood drink made from roasted maca root that positions itself as a caffeine-free coffee alternative, was another product highlight. Offering a natural energy boost that can be served hot or cold, the maca blends come in sweet and savory flavors — cinnamon, cocoa, mesquite, nutmeg — as well as more coffee-style varieties, like mocha and peppermint.
"Maca is one of the ingredients in my mind that deserves the term 'superfood,'" said Coons, adding that he was excited to see a strong alternative to Starbucks VIA instant coffee come into the market.
Coons pointed out Cacoco Drinking Chocolate, made from unroasted heirloom cacao, as an example of both the popularity of drinking chocolates and the rise of regenerative agriculture.
In both RTD and ready-to-brew products, he noted that drinking chocolates were a "huge" trend rife with opportunities for more brands to get involved. He said Cacoco's commitment to environmentally conscious farming practices, through initiatives to increase biodiversity and improve watersheds, represented the evolution of food and beverage companies going "beyond organic," which he predicted will be an even bigger trend next year.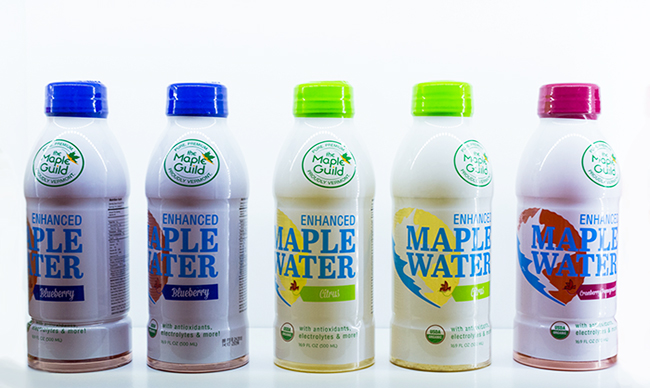 Looking ahead to a "post-coconut water world," Coons picked Bonta Hydration, a functional fruit-flavored water formulated around the principles of the Mediterranean Diet, as an example of the changing dynamic of functional refreshment. The Enhanced Maple Water line from The Maple Guild also fit into this trend, with Simanski complementing the brand for taking a sport-based approach towards marketing fruit-flavored maple waters by adding b-vitamins and electrolytes.
SNACKS AND CONDIMENTS
Sourcing and sustainability are growing in importance to consumers, as noted during the discussion of new snack products from Expo West.
Coons lauded Lundberg Organic Grounded Snacks, which makes tortilla-style chips made with quinoa and red rice instead of corn, as an example of a company promoting responsible sourcing practices. Noting that quinoa harvesting can have a negative impact on the environment, he pointed out that Lundberg works closely with farmers in the U.S. to develop sustainable growing techniques.
Meanwhile, Quinn Farm-to-Bag Snacks takes transparency and traceability even further, encouraging customers to look up specific product batches online by lot number to track them through the production process. The company markets a line of gluten-free, non-GMO ancient grain pretzels made from sorghum flour grown on a family owned farm in Kansas.
"Quinn has gone all-in on connecting consumers to farmers," Coons said, calling the strategy "authentic transparency at work." "It's connecting us to the human side of products that is hugely important to us as an industry and for the world at large."
Nut butters as a grain-free snack was also identified as a trend, exemplified by the debut of Crazy Richard's Peanut Butter Burst at Expo West. Available in single-serve packs, the product blends sports nutrition and snacking by emphasizing its use as a functional boost for athletic endurance with the inclusion of b-vitamins and decaffeinated green tea extract.
Ellyndale Foods Nutty Infusions Cashew Butter, available in varieties like Spicy Ginger Wasabi and Mango Chili that offer a savory flavor profile, was another favorite new product.
"I was pretty surprised at how much of a breakout product type nut butters were this year," said Coons, adding that consumers in the category were responding strongly to brands with dedicated allergen-free manufacturing facilities. "It's part of another macro trend of categories becoming more decentralized and more regional."
The rise of superfood ingredients is also felt in the snack space, as identified in the form of Purely Elizabeth Wellness Bars, a new line of granola bars made with fermented mushrooms. Coons said the brand's strong equity with consumers and the inclusion of an on-trend ingredient in mushrooms represents a big opportunity for expansion. General Mills' venture arm, 301 Inc, recently invested $3 million in Pure Elizabeth, calling it a "stand-out in nutrient-dense foods."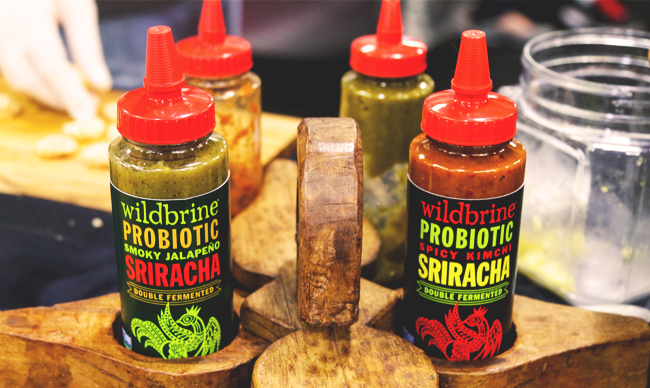 In condiments, Simanski and Coons picked Wildbrine's Probiotic Spicy Kimchi Sriracha as one of their favorite items from the entire show. Praising its resourceful use of leftover juice from kimchi and kraut veggies to double-ferment the sauce, the pair said it exemplified a changing landscape of refrigerated condiments that are also living, raw foods, and that retailers were beginning to adjust their merchandising to better reflect this evolution.
DESSERTS
New dessert products at Expo West showed brands trying to find the sweet spot within the intersection of health and indulgence.
EatPops Freezer Pops staked out a claim right in the middle, turning health food into a treat with minimalist recipes redolent of trendy juice bars. Three of seven flavors feature "cleanse" or "detox" in the name, leading Coons to remark that not every segment needs functionality.
Coons pointed out the trend towards 90 to 100 percent cacao chocolate bars as one of his personal favorite trends in food. Olivia Chocolat Chocolate Bars, which use organic raw dark chocolate from single-origin cacao beans, were singled out for praise. As consumer palettes continue to skew towards less-sweet items, he said that Olivia's sugar-free 100 percent cocoa bar, as well as its 92 percent cacao bar sweetened with maple syrup, were both on-trend.