Caulipower Takes Piece of Retail Pie, Adds 1K Retailers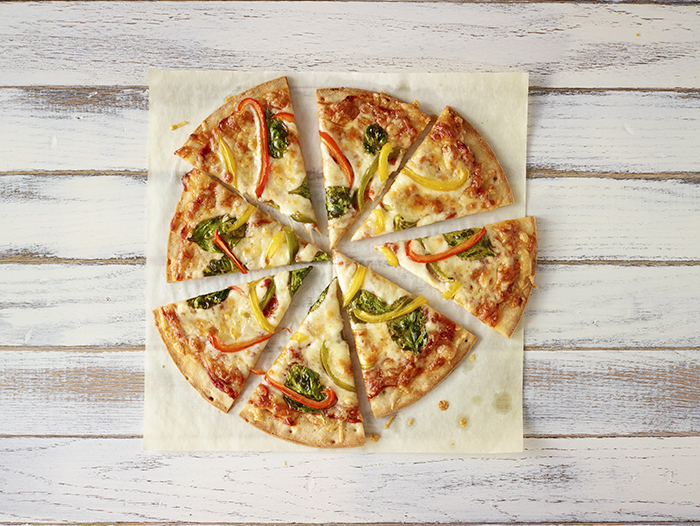 Gail Becker wants to save you from "your next "Pinterest fail."
Over the past year social media platforms became dominated with cauliflower-based items and one rose to the top: cauliflower crust pizza. Yet, as Becker found, the perennial favorite of her two sons took far too much time to prepare. So the former marketing executive left her 16-year career to create Caulipower, a ready-to-cook cauliflower pizza and crust company. Now, just a short four months after its launch , Caulipower is taking a slice of the gluten-free market with the addition of a thousand retailers– 30 times more distribution locations than it had at launch.
In February Caulipower officially hit shelves in 30 locations including select Whole Foods Markets and then added Bristol Farms in March. Since then, the company has since seen a growth spurt. Beck told NOSH that Caulipower's entire portfolio will now be available across the country in more than 1,000 stores including Acme, Albertsons, Central Markets, Gelson's, Harris Teeter, Kings Food Markets, Meijer, Safeway, Shaw's and Star Market and Wegmans. The pizza's three flavors– Margherita, Three-Cheese and Veggie– retail for between $7.99-$8.99.
"Everything about this [product] is trying to make nutrition more accessible for all." Becker told NOSH. "A big part of accessibility is where it's sold and… you can see from the wide range of retailers. It's going to be available to many and be for everyone."
Becker is hoping the company's budget will grow as well. She told NOSH Caulipower is currently seeking investment and expects to close its first round "sometime this quarter." Funds would be used toward promotions and marketing, as well as to expand the company's sales team, according to Becker.
Though pizza will always be the root of Caulipower's offerings, Becker said there are more products in the company's innovation pipeline.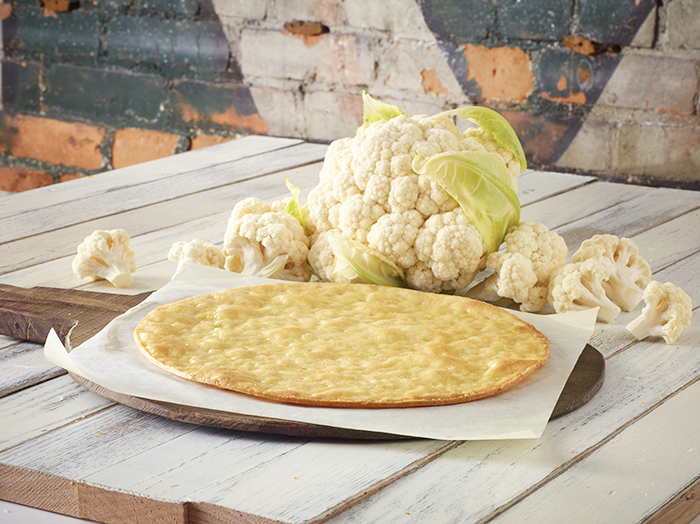 Though she declined to disclose potential categories, Beck said any new products will be "nourishing" and vegetable-based. They will also continue to have a portion of proceeds benefit OneSun, a program that plants teaching gardens in underserved public schools across the country.
Cauliflower is definitely having a moment. The increased demand has even ignited a rice war, according to Business Insider. The brand's popularity among consumers and retailers is reflective of an overall trend toward moving vegetables and plant-based products to center plate. Beck said the company takes pride in "celebrating vegetables" instead of hiding them, which is reflected in everything from its nutrition and pricing, to its packaging.
Trader Joe's also seems to be taking note of the power of cauliflower.. The retailer debuted its own private-label line of frozen cauliflower pizzas nationwide in May.
Becker did not want to comment on Trader Joe's new line, but was happy to see retailers taking note of the category as a whole. "I take it as a compliment," she said. Becker added that she thinks any additions to the emerging category is a "huge validation," and that "there's plenty of room for everyone."
"We are filling a void in the marketplace that consumers were asking for. They were asking for it so much that they were dedicating hundreds of thousands of social media hours to trying to perfect it," she said. "All Caulipower did was listen."