BIGR Leads Investment In Boulder's BOBO's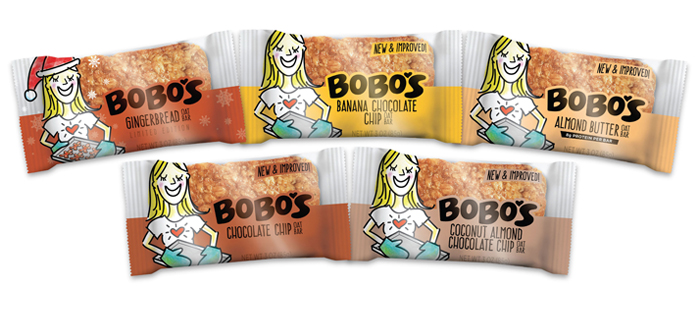 To help bring a fresh baked taste from the bakery section to center store, BOBO's, a producer of oat bars, announced today the closing an $8 million round of capital. Boulder Investment Group Reprise (BIGR) lead the round with additional funding provided by investment firm Range Light LLC.
Founded in 2003, Bobo's has had a busy year, bringing on CPG veteran TJ McIntyre as CEO and rebranding and reformulating its entire line. Bobo's also doubled its retail distribution from 2,500 stores to more than 6,000 over the course of the year and expanded distribution for its multipack offering.
The result of these changes, said McIntyre, is a brand ready to scale up. "We felt the brand, the team and the [in-house] bakery is well prepared for bringing on some capital, and for the ensuing fast break we're going to put in motion with this $8 million round with BIGR and Range Light," McIntyre told NOSH.
To help accelerate this growth, Bobo's also announced the addition of three senior level hires to the team. Joining the Bobo's family is Cheryl Christianson, formerly at Vosges chocolates, as VP of Sales, Mark Boden as VP of Finance and Colin Berry, formerly of Clif Bar, as Director of Foodservice Sales.
The additions to the team were, in part, made possible by this round of fundraising, said McIntyre. Additional capital will go towards quadrupling this year's marketing budget to over $2 million and building a "small army" of sales team members. At Expo West this year, the brand will launch a new product that already has been accepted by several national retailers. The new SKU will be in over 600 stores by late spring.
Over the past year, Bobo's spoke to over 15 private equity groups to find the right partners, according to McIntyre, but in the end, the company elected to partner with the familiar faces at BIGR. McIntyre has known BIGR Managing Partner Duane Primozich for over 15 years. The two previously worked together at Boulder Brands and founded mate brand Pixie Mate together. Carole Buyers, one of BIGR's other founders, also worked at Boulder Brands.
"We know exactly what to expect from each other. I've got a ton of respect not just for Duane but for all of BIGR and I want someone looking over my shoulder that knows how to call plays," McIntyre noted.
Primozich echoed McIntyre's mutual admiration.
"Early in my career I'd characterize TJ as the best marketer that I knew. As our careers evolved I characterized him as the best general manager that I knew and I really do have the highest opinion of TJ's abilities to scale businesses. I've seen him do it and I've seen how he does it," Primozich told NOSH. "[BIGR wants] to make sure the next generation of folks have the benefit of an industry that is focused on values and both TJ and Beryl do represent this."
According to McIntyre, Bobo's model only has one round of funding in it. He believes that because the business has such a strong foundation, and is used to operating lean, the capital will go farther.
As to what the future holds, McIntyre says given founder Beryl Stafford's already 14 years with the business, there likely will be an exit of some sort in the next five years. Whether this sale is to a strategic or an individual buying out current shareholders remains to be seen.
"It has to be part of the consideration set," McIntyre said. "It's not our absolute driver…but I can't look private equity in the eye and say 'this is now and forever.'"