Press Clips: Tetrick Takes Aim at Trump, Emergency Foods Become Everyday Purchases
Tetrick Takes Aim at Trump
Josh Tetrick, CEO and Founder of plant-based food company Hampton Creek, took a full page ad out in last Sunday's The New York Times as well as Cleveland's The Plain Dealer to speak directly to Donald Trump, the Republican candidate for President.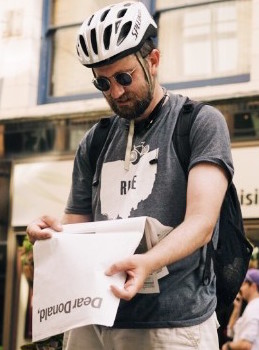 The letter doesn't tackle any issues Tetrick has with Trump's plans for the food industry. Instead, it speaks to what Tetrick believes is Trump's disrespectful and hurtful language. The ad also contained a phone number individuals can call to share their thoughts with Tetrick, who is said to have received hundreds of calls and emails about the missive.
Tetrick told CNNMoney that "[Trump's] campaign doesn't reflect basic American values. We can disagree on a lot but there are certain things that everyone does agree with: You should respect women. Immigrants make this country better. We should be civil to each other."
Tetrick followed up the letter by sending four Hampton Creek employees to the Republican National Convention in Cleveland to organize peaceful protests. Last night, the campaign also took a guerilla marketing turn, projecting a massive version of the letter onto the sides of different buildings in Cleveland.
Tetrick, who is no stranger to this type of outspoken behavior, has purchased New York Times ads in the past to convey his views on the food industry as well.
Can Emergency Foods Become an Everyday Purchase?
For a producer of "emergency-food," marketing the product as perfect for a zombie invasion or nuclear war is a logical direction. However, the rarity of these types of events has led these manufacturers to instead position themselves for more likely scenarios, such as unplanned dinner guests or a secret snack cache when the GrubHub server goes down.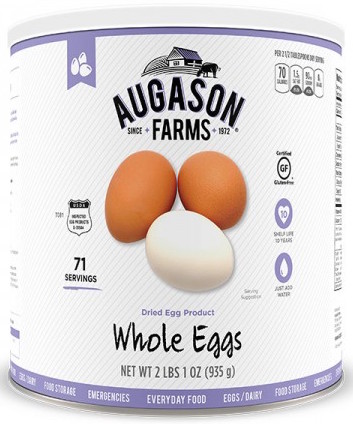 This week the Wall Street Journal covered different ways in which freeze-dried, bulk food companies are using marketing to shift the use cases for their products in an effort to capture more consumers. "The Holy Grail for long-term, shelf-stable food is to become an everyday purchase," Greg Allison, vice president of marketing for Blue Chip Group Inc. (which produces Augason farms) told The WSJ.
This means selling smaller packages with contemporary branding as well as offering less of an upfront cost. Rather than selling a pack of 200+ meals, brands are offering single-serve or ten meal packs. They are also embracing dietary trends such as gluten-free and organic options, and using trending ingredients such as Greek yogurt.
It's a bird, It's a Plane, It's…a 7-11 delivery
For over a year, members of the food industry have been eagerly awaiting to see if Amazon, or perhaps Instacart, would be first-to-market with drone delivered groceries. And yet, out of the blue (sky) swooped in an unusual victor, 7-Eleven.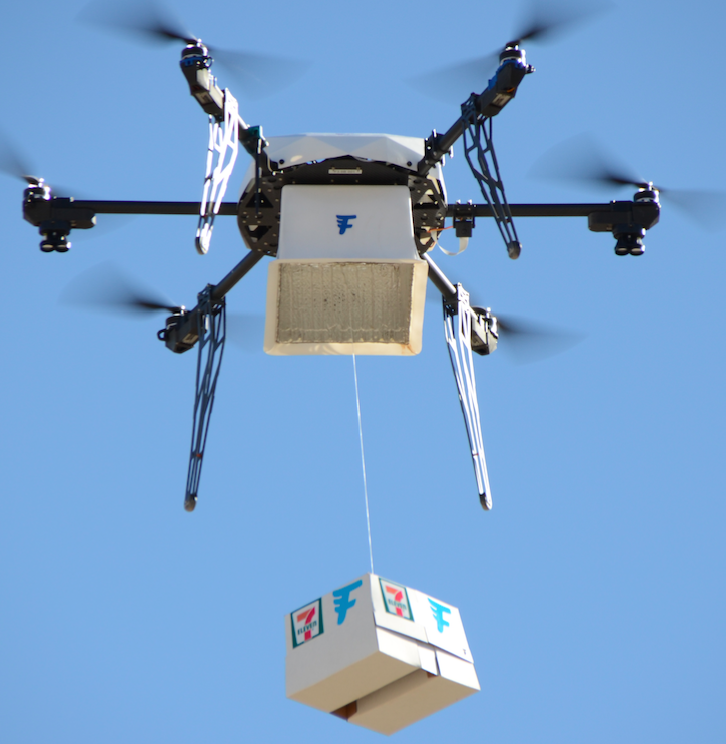 TechCrunch reports that in conjunction with Flirtey, a leading independent drone delivery service, the retailer has successfully delivered a package of snacks and drinks to a Reno, Nevada family. The retailer already offers same-day ordering and delivery of its products through websites such as Postmates.
The companies believe that the test flight marks the first time a U.S. consumer received a packaged delivered to their home by drone. While 7-Eleven didn't reveal any details for when the service would be rolled out further, the retailer expressed interest in offering its entire assortment of items to consumers.