Press Clips: A Call For Healthy Food
It's no secret: In 2017 consumers will continue to demand clear labels that tell them what is in their food, where it comes from and how it's sourced.
And why are they looking more closely at these labels? Because data shows consumers want more better-for-you food options. This week's Press Clips examines the spotlight on healthy food — one that's shining from places like the White House and prominent medical journals, all the way to the National Football League and late night television shows.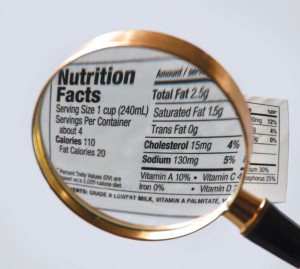 Michelle Obama's Food Legacy Under Threat in Washington
When President-elect Donald Trump takes over the White House on Jan. 20, it's unclear whether the self-proclaimed junk-food junkie's election promise to undo regulations on business will take aim at Michelle Obama's food legacy.
But, according to Reuters, the non-profit organization Partnership for a Healthier America (PHA), which she helped create as first lady, will continue its work convincing food companies to improve nutrition content and labeling of products.
Since PHA's launch in 2010, food companies like Wal-Mart and convenience store chain Kwik Trip reached voluntary deals with the organization to improve the nutritional content in their food offerings. Regardless of any policy changes in Washington, those companies are expected to uphold those commitments, Reuters reported.
As for a less-discussed part of the 2010 Affordable Care Act, a preventative regulation requiring more detailed labeling requirements for restaurants and grocery stores, things may be bleaker. Trump has said he plans to repeal Obamacare, which this labeling measure is under.
With the change in leadership, Michele Obama said she still plans to be an advocate for healthy food and maintain her honorary chair in PHA.
"I will always be here as a partner in this effort – always," she said earlier this year.
Healthy Fats To Tackle 2017 Super Bowl Commercials
Football fans may be skipping the Doritos and instead passing the guacamole when they tune in to Super Bowl LI on Feb. 5.
Frito-Lay Chips, the PepsiCo-owned salty snack maker of Doritos, Cheetos, Fritos and Sun Chips, said it will not run an ad in Fox's Super Bowl broadcast, according to Variety. A spokesperson told Variety that the big game "did not fit with [their] marketing plans."
So who is paying up to fill these prime-time advertising spots? Avocados from Mexico will reportedly make their third consecutive appearance in the event. Mars' Snickers and Skittles are also slotted to run commercials.
Variety reports that PepsiCo spent $172 million on Super Bowl advertising between 2006 and 2015, according to data from Kantar. The company said it will continue to be associated with the Super Bowl and sponsor the event's halftime show, even though its food brands will not run ads during the game.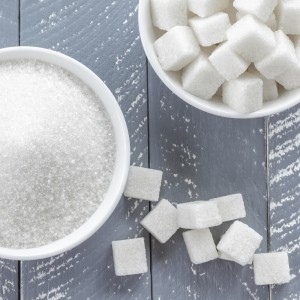 Study Funded By Food Industry Goes After Sugar Guidelines
A study attacking the globally accepted health advice to eat less sugar is under intense criticism after the discovery that its authors have direct ties to both the food and sugar industries.
The review, which was published in The Annals of Internal Medicine, was paid for by the International Life Sciences Institute, a scientific group funded by multinational food and agrochemical companies including Coca-Cola, General Mills, Hershey's, Kellogg's, Kraft Foods and Monsanto, according to The New York Times. The Times also reported that one of the authors is a member of the scientific advisory board of one of the world's largest suppliers of high-fructose corn syrup.
"This comes right out of the tobacco industry's playbook: cast doubt on the science," Marion Nestle, a professor of nutrition, food studies and public health at New York University, told the Times. "This is a classic example of how industry funding biases opinion. It's shameful."
2016 Wraps With Raps About Food
"Ever listen to a rap song and think, 'Boy I wonder what that tastes like?'" Chris Hardwick did during #HashtagWars on his late night show.
During the spoof, inspired by Rap Snacks potato chips, Reggie Watts, James Adomian and Morgan Murphy competed to turn hip hop references and stars into tasty treats. Some of the highlights include "Sean Honeycombs," "Nicki MinNOSH" and "Straight Outta Compote."
And Hardwick wasn't the only one to get attention for melding the healthy food and hip hop worlds. A Minneapolis-based nonprofit's music video about eating fresh food went viral this month. The song, "Grow Food," is now on iTunes.