Wholesome! Sees a Sweet Future with TruSweet Acquisition
An ingredient company made a meal out of candy yesterday when Wholesome Sweeteners Inc. announced the purchase of confectioner TruSweets. Both companies share a similar mission of using high-quality, organic (when possible), non-GMO ingredients. The acquisition will add TruSweets' 25, mostly candy, SKUs to Wholesome's already robust portfolio of 40 sweetener-centric products. Financial terms of the deal were not revealed.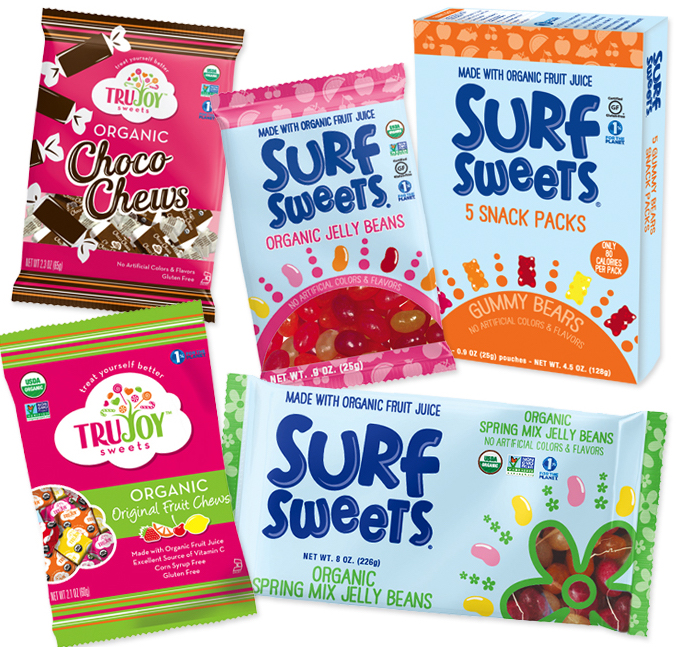 TruSweets emcompasses two sub-brands, Surf Sweets and TruJoy Sweets, sold solely in natural retailers. Surf Sweets produces gummy candies and jelly beans in modern flavor combinations that are free of the top 10 most common food allergens, while TruJoy offers an organic twist on classic candy favorites like candy canes and fruit chews. Both lines are non-GMO Project certified and free of artificial colors, artificial flavors and corn syrup.
The acquisition is Wholesome's first — but it's likely not their last, according to Bobby Patton, the company's VP of Marketing. "We are aggressively continuing to look for opportunities that give us…added value," Patton said. "We believe there's plenty of spaces for a brand, like Wholesome, that is built on flavor, quality, and [a commitment] to organic and fair-trade."
Patton also clarified that future acquisitions would not have to be sweetener based, although that's an area of the supply chain that Wholesome has robust experience with.
TruSweets will still see a large amount of independence. A press release on the transaction stated that the company headquarters will remain in Wheeling, Ill. and not move to Wholesome's headquarters in Sugarland, Texas.
Patton also positioned the acquisition as based on mutual benefit, rather than an outright takeover. It was a fit because "TruSweets was looking for a partner that could capitalize on many near and long-term growth opportunities," he said.
Part of this partnership will include providing sales, marketing and product development assistance. Wholesome can also help TruSweets see expanded distribution beyond natural and into conventional retailers, Patton said, noting that the sweetener brand is known for "embracing the pioneering spirit" and is often being first to enter a category, he said.
Of course, a natural progression may be to start incorporating Wholesome sweeteners into TruSweet's products. While it's not definite, Patton said it was highly likely.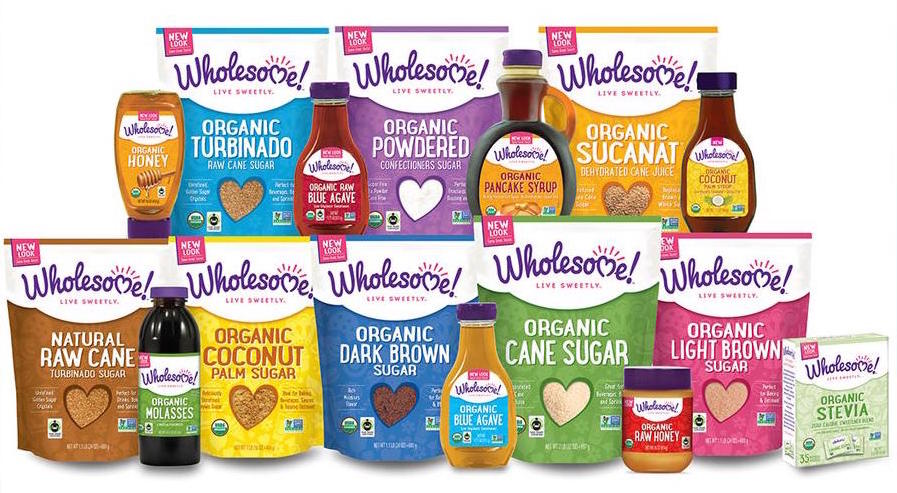 The acquisition comes during a banner year for Wholesome. The company did a complete rebrand of its sweetener line earlier this Spring, and also launched in Target stores nationwide.
While center store products may be considered in retreat in some circles, drawing less attention than perimeter-oriented, fresher foods, in actuality, candy sales have continued to hold strong. Nielsen reports over 90 percent of American household's buy candy, and the category drove $20.8 billion in sales last year, a slight increase from the year before.