Target Puts Wellness in the Bullseye
Target held its eagerly anticipated quarterly earnings call today, walking analysts through its second quarter performance.
Target has been open this year about cutting back on processed food products from larger food brands such as Campbell Soup Company, General Mills and Kelloggs. During its second quarter earnings call today, the retailer discussed the focus on its revamped food and beverage options and, in particular, on improving their "wellness" (healthy, organic, natural or small batch) food selection. Target has previously stated that they want to focus on improving selection in seven categories: yogurt and granola, coffee and tea, candy, snacks, beer and wine, fresh meat and produce.
On the call today, Target's CEO Brian Cornell (who just celebrated his one-year anniversary with the retailer) paid particular attention to commenting on the company's food and beverage selection. "We're focused on ways to elevate our food presentation and experience to fit the way the guests live and shop. We know we have an opportunity to provide fresh healthy options and more relevant and localized assortment."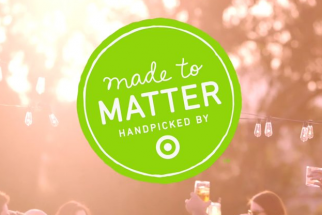 As proof of the need for this focus, Cornell shared that in Q2 market share of Target's wellness food products was double that of its general food category and also saw double digit growth. To further continue this growth, Target announced that in Q3 they will continue to expand their "Made to Matter – Handpicked by Target" line.  The program, which releases new products, flavors or scents from leading natural, organic and sustainable brands, is expected by Target to have sales hit $1 billion in 2015.
Additionally, in Q3, Target will release 50 new products in its private label brand, Simply Balanced, spanning 6 categories. The line, which is free of 105 common food additive ingredients, added trans fats, and high-fructose corn syrup, contains 40 percent organic items and, as of 2014, is non-GMO for all plant based products.
Target is also testing "localization" in its merchandising. Currently utilized only at a few test stores in the Chicago area, localized edible products that were heralded included specialty products from local food producers as well as craft beer.
When analysts inquired about why they should have confidence in an upward sales trend, the food (and in particular wellness) category was again singled out. Cornell stated "The opportunity to reinvent food, to bring the right assortment that meets the needs of our guest. That to me is the is the magic to unlock sustainable sales growth to Target."