Rhythm Superfoods Partners with Dwight Funding for $1.8M in Debt Financing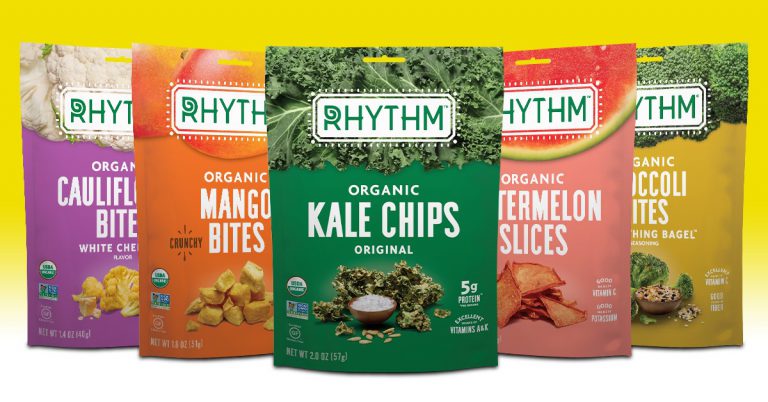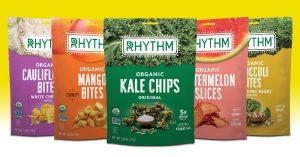 NEW YORK— Since its inception, Rhythm® Superfoods has established itself as an innovator in plant-based snacking, placing partnership with their farmers and transparency with their customers at the forefront of the business.
Scott Jensen, Co-Founder & CEO of Rhythm® Superfoods, shared how Rhythm® has doubled down on these partnerships, "We own and operate our plants in Mexico that are located within 100 miles of our farmers. [This proximity allows us to] take USDA Organic, non-GMO vegetables and fruits straight from the garden, and in 48 hours, they're a shelf-stable snack in a bag. The closer we are to these farmers, the closer we are to the freshest, ripest ingredients." In speaking to Rhythm® leadership, it was apparent that the snack company also prioritized simple ingredients, and thus, transparency with their customers. "Everything we make is easily identifiable because it's coming straight out of the garden. Nobody misunderstands what a broccoli floret looks like, nor a carrot stick," said Jensen.
These core values have fueled tremendous growth. Along the way, Rhythm® has partnered with investors such as 301 Inc and Blueberry Ventures. These equity raises have enabled the brand to increase capacity, realize sales & marketing initiatives, and invest in product innovation. To supplement this existing equity financing, Rhythm® searched for a lending partner with proven CPG experience to provide debt financing that could smooth out bumps in its business cycle, optimizing liquidity.
Rhythm® leadership ultimately selected Dwight Funding for the team's shared values of partnership and transparency. Allison White, CFO of Rhythm® Superfoods offered, "One thing I love about Dwight and that has sealed our relationship is the fact that we can have open conversations and that it's a partnership. You don't feel like it's a traditional banker relationship where they have a foot on your neck. This is a group of people that see where we're going as a business and our vision."
White also indicated she was looking for a lender with simple, transparent operations that would make day-to-day funding seamless for her team; she noted, "The Dwight team is able to be responsive and quickly turn around a request. In terms of making a draw and funding it, that's a same day process with the Dwight team – no problem. Other lenders indicated it may take three to five business days."
Funding from Dwight provides Rhythm® with the working capital to meet customer demand, optimize for profitability, and meet their next milestone. Rhythm® recently launched their much-loved Cauliflower Bites, which is being produced around the clock to meet demand, while upholding high standards of freshness. The company is now looking ahead to their launch with a few more large retailers in Summer 2021.
ABOUT RHYTHM® SUPERFOODS
Rhythm® Superfoods is a brand at the forefront of the healthy snacking movement, responding to the public demand for innovative, plant-based nutrient-dense snacks with its first-to-market Kale Chips and most recently its Broccoli Bites, Cauliflower Bites, Fruit Snacks, Carrot Sticks and Beet Chips. Founded in 2010, Rhythm Superfoods is dedicated to using only the best ingredients to create its superfood snacks. Rhythm Superfoods can be found nationally in retail outlets such as Whole Foods Market, Sprouts, Kroger, Stop & Shop, Giant, Publix, Safeway, and Costco, as well as on RhythmSuperfoods.com, Amazon.com, Thrive Market and other online retailers. For more information on Rhythm Superfoods, please visit http://www.rhythmsuperfoods.com/.
ABOUT DWIGHT FUNDING
Dwight Funding is a leader in providing working capital solutions and lines of credit to early and growth stage businesses. Dwight partners with entrepreneurs to provide funding solutions designed specifically for the unique needs of growing consumer brands. The products are structured to work alongside seed or private equity funding by covering all working capital needs of E-commerce, Food and Beverage, and general CPG companies. To learn more about Dwight Funding, please visit https://www.dwightfunding.com/.
For More Information:
https://www.dwightfunding.com/