Torie & Howard Names Scott Thomas Miller SVP of Sales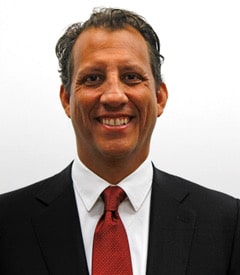 NEW MILFORD, Conn.– Torie & Howard, a producer of USDA organic candy, has named Scott Thomas Miller as the company's senior vice president of sales.
Miller has broad experience in the confectionery and food industry along with comprehensive insight into consumer research data and trends, said Torie Burke, company co-founder and CEO. He has responsibility for executive management and leadership of Torie & Howard's sales activities and will help the company continue to scale growth as sales penetrate across multiple retail channels in the U.S. and internationally, Burke said.
Prior to joining Torie & Howard, Miller served in executive and sales leadership roles for confection makers at Ferrara Candy, HARIBO of America, Impact Confections and the Milano Group. While at the Nielsen Company, he was in leadership roles for both the retail sector and vendor practice area, which included Mondelez International. Previous food industry experience included roles at The Quaker Oats Company in Chicago and leading confectionery broker, Wolverine Associates, in Detroit. Miller currently serves on multiple steering committees for the National Confectionery Association and is a long-standing and strong industry advocate, Burke said.
"Torie & Howard has delivered confectionery product innovation to our category since 2012," Miller said. "I look forward to working with our retail and broker partners in accelerating our brand innovation and store presence in both the natural and conventional retail shopping experience."
All Torie & Howard candy is USDA Organic, kosher certified, vegan, and contains no artificial dyes, flavors, preservatives or genetically engineered ingredients. It also is free from major allergens, including soy, wheat, gluten, nuts and dairy. More information may be found online at www.TorieAndHoward.com or by calling 1-888-826-9554.
About Torie & Howard
Torie & Howard is a producer of all-natural, organic candy designed to satisfy consumers with discriminating palates who crave healthy, yet indulgent, snacks. The candy is USDA Organic and kosher certified and contains no genetically modified organisms. The company was launched by color consultant Torie Burke and interior designer Howard Slatkin in early 2012 with headquarters in New Milford, Conn., with a pledge to produce snacks in ways that are as health-friendly, eco-friendly and socially conscious as possible. The candy is available nationally through foodservice and retailers, including Whole Foods, Harris Teeter, The Fresh Market, Earth Fare, Wegmans, select Safeway stores, Kroger, Hy-Vee, Publix, Giant Eagle, and online at www.TorieAndHoward.com. More information is available by connecting via https://www.Facebook.com/TorieandHoward, https://Twitter.com/TorieandHoward, and https://www.Instagram.com/TorieandHoward/ or calling 1-888-826-9554.