BranchOut to Launch Avocado Chips, Banana Bites at Expo West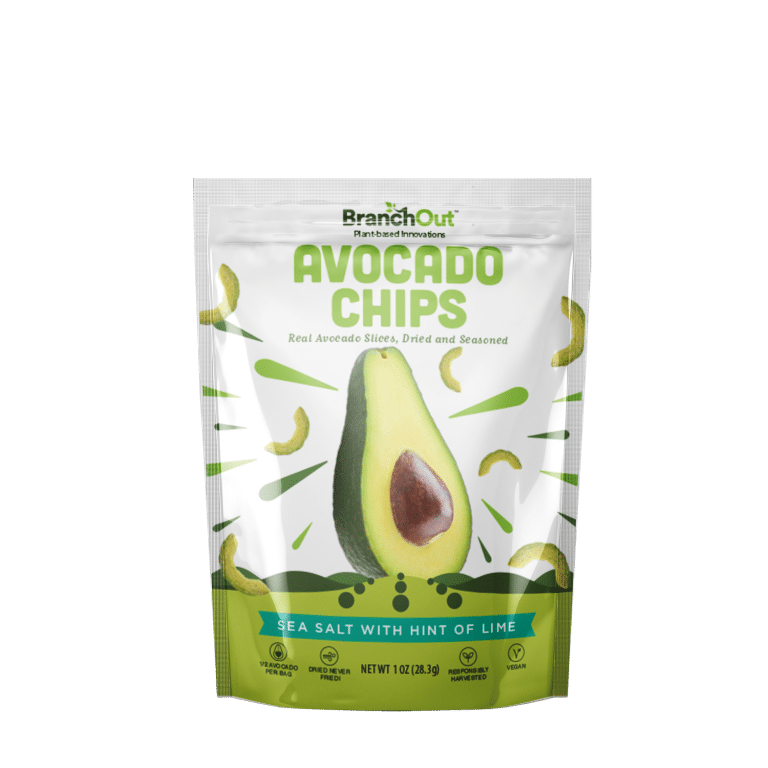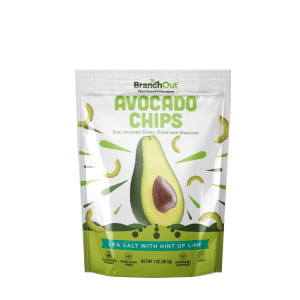 ANAHEIM, Calif.– BranchOut, the newly launched plant-based snack brand, will be debuting the first avocado chip made from real, dried avocado slices at Natural Products Expo West in Anaheim, CA in March.  Crafted using the company's patented gentle-dry technology, BranchOut Avocado Chips come in 3 savory flavors: Sriracha, Chili Lime, and Sea Salt.  The company will also be debuting a chewy banana snack line called Banana Bites that has perfect color, intense flavor, and marshmallow-like texture, boasting flavors of Cinnamon Churro, Strawberry, and Original.
BranchOut, founded in Bend, OR, was the first and only company to perfect the avocado drying process using its proprietary technology and patented process.  The Company's first product, AvoLov Avocado Powder, launched in 2019 and is now sold online and in retail outlets across the United States.  With endless opportunities to apply its technology, and an eye on popular diet trends such as Keto, Paleo, and Plant-based, BranchOut is prepared to expand its snack offerings in 2020 and beyond.
"It took a few years of R&D, lots of trial and error, but we couldn't be more excited about the new product lines," said Eric Healy, founder of BranchOut. "Having followed a plant-based diet for some time, I've always kept an eye out for what the market is lacking.  Avocados are a personal favorite, but I could never find a real avocado-based product on the market.  That's really where BranchOut started.  It's been a journey and we're obviously excited to introduce our product line to all of the Expo West attendees."
Natural Products Expo West will take place at the Anaheim Convention Center from March 3-7, located at 800 W. Katella Ave, Anaheim, CA 92802.
BranchOut invites all Expo West attendees to the debut of their "naturally" delicious snack products, including sampling the new Avocado Chips, Banana Bites, and Pineapple Chips.
If attending Expo West, please visit us at Booth 5158 in Hall E.
For more information on the show, please visit www.expowest.com. For more information on BranchOut,  please visit www.BranchOutFood.com or www.Avolov.com.
For More Information
www.branchoutfood.com