Wünder Creamery Introduces Three New Flavors, Donates to Local Food Rescue Organization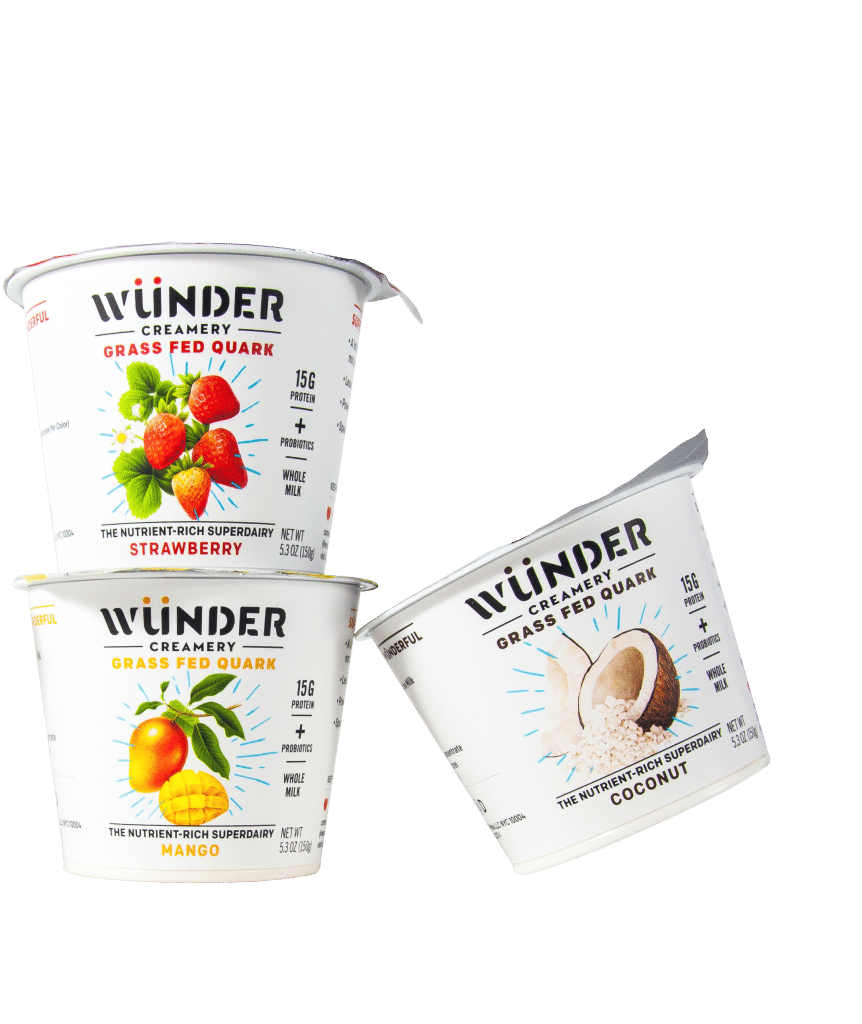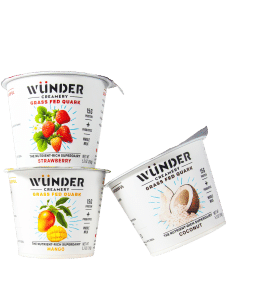 NEW YORK – Right in time for the sultry summer days, Wünder Creamery is launching three new flavors to their line of non-tart, high protein quark products, including Strawberry, a regional favorite, and two tropical flavors Mango and Coconut.
Wünder Creamery launched a little over a year ago with a mission to make quark, a European style cultured dairy. Comparably to a Greek or Icelandic style yogurt, quark is high in protein and low in sugar. Yet quark distinguishes itself in taste and texture by having a much milder, non-tart flavor.
"Since the launch, the company has seen an increase in sales as consumers fall in love with the taste, texture and nutritional benefits of quark," said Mandy Geisler, Senior Marketing Manager.
Wünder Creamery's new flavors are available at Shaw's and Star Market. Each 5.3 oz. serving cup contains 15 grams of protein and between 10 to 12 grams of sugar. Wünder Creamery can be found in the refrigerated yogurt section at select retailers for a suggested retail price of $1.79 – $1.99 for a single 5.3-ounce cup.
Additionally, since the inception of Wünder Creamery in spring of 2018, the company has been donating products whenever possible. "We're firm believers that when you've got something good, it's always best to share it. To date, we've donated thousands of pounds of our satisfying and nutritious quark to our mission partner City Harvest, New York City's largest food rescue organization," said Geisler. The company partners with local organizations like City Harvest to deliver product to people impacted by hunger and food insecurity.
Stay up to date with all things quark by following Wünder Creamery online at wundercreamery.com and talk with us on instagram.com/wundercreamery.com or facebook.com/wundercreamery #wunderquark
To find a store near you go to wundercreamery.com/store-locator.
About Wünder Creamery
Wünder Creamery launched in April 2018 bringing quark, a cultured dairy staple that has been enjoyed throughout Europe and Central Asia for centuries, to the US. Wünder's authentic quark recipe is made using whole milk from grass-fed cows on small family farms. Wünder is proud on using only natural ingredients with absolutely no artificial additives, sweeteners, or gums. Using a particular set of cultures from France helps create a dairy that's smooth and buttery, never tart. Wünder quark is full of flavor, packed with protein, low in sugar and powered by probiotics. To learn more about Wünder Creamery, visit wundercreamery.com
About City Harvest
City Harvest is New York City's largest food rescue organization, helping to feed the nearly 1.2 million New Yorkers who are struggling to put meals on their tables. We will rescue 64 million pounds of food this year and deliver it, free of charge, to hundreds of food pantries, soup kitchens, and other community partners across the five boroughs. Our programs empower individuals through nutrition education, increase our partners' capacity, and strengthen the local food system, helping New Yorkers who are experiencing food insecurity to access, afford, and consume nutritious food. To learn more about our work, visit cityharvest.org.