Nature's Bakery Debuts New Products and Packaging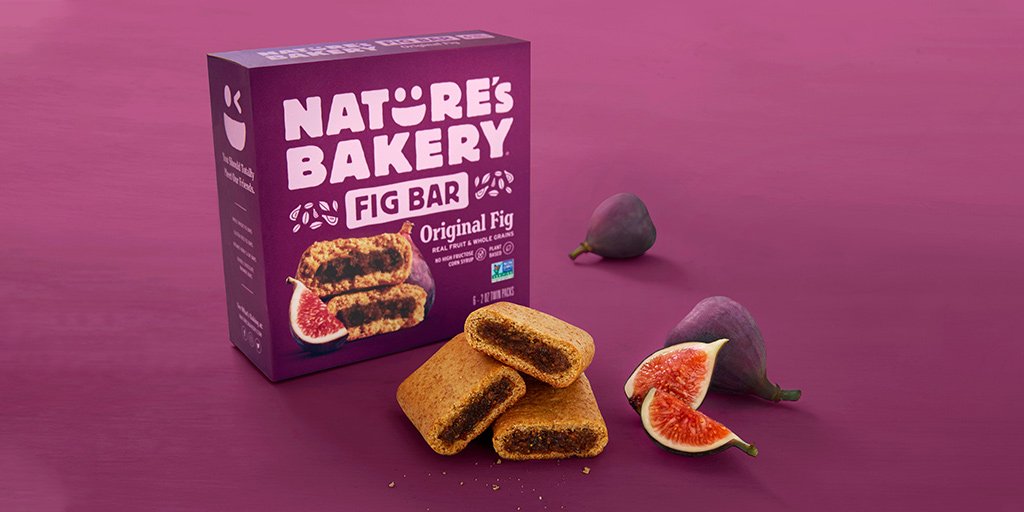 RENO, Nev.— Nature's Bakery's Whole Wheat Fig Bars, Organic Honey & Oat Bars, Gluten-Free Fig Bars and Brownie Bars will still have the same delicious taste and soft-baked texture, and include the simple, recognizable ingredients families look for, now in an eye-catching pack. The new look features bold colors, craft cues and appetizing product imagery was designed to highlight the vibrancy and wholesomeness that is at the heart of Nature's Bakery and better celebrate the quality and deliciousness of its ingredients. What's more, shoppers will still find inside the same great benefits that are important to them, such as plant-based, gluten-free, dairy-free and Non-GMO Project Verified ingredients. The new packaging pops on the shelf, making it easier for busy families to find and shop for their favorite variety and flavor.
"From the very beginning, our family-owned bakery has served to nourish families and help them thrive. We believe the choice of better-for-you snacks should be easy and appealing for kids and parents alike—we call this our wholesome win-win," said Dave Marson, co-founder of Nature's Bakery. "Our consumers have loved our Fig Bars for many years and now we have an opportunity to better introduce them to our full portfolio of snacks, always baked with high quality ingredients and recipes that are both delicious and nutritious!"
Expo West attendees sampled Nature's Bakery's newest product, Oatmeal Crumble Bars. Slated to launch this summer, the new bars are made with beloved breakfast-inspired ingredients, including the breakfast champion—whole grain oats.  The open-top oat bars are made with real fruit jam, dates and topped with a crunchy oat crumble. With 3g of fiber and 14g of whole grains, Oatmeal Crumble bars help give busy families a good start for great days.
To preview the new look ahead of the show, visit the redesigned www.naturesbakery.com or follow along on Facebook, Twitter and Instagram.
About Nature's Bakery
Nature's Bakery believes that simple, wholesome snacks are the best fuel for active, joyful lives.  Founded in 2011, the family-owned bakery soft bakes the nutritional goodness of real, wholesome ingredients like sun-ripened fruit and hearty whole grains into snacks that are plant-based, gluten-free, dairy-free and Non-GMO Project Verified. Thoughtfully baked to make better-for-you snacking a deliciously easy choice that appeals to the whole family, Nature's Bakery products include Whole Wheat Fig Bars, Gluten Free Fig Bars, Brownie Bars and Organic Honey & Oat Bars. For more information, visit NaturesBakery.com or follow the brand on Facebook, Twitter and Instagram.