Overview
Vital Farms began with a husband and wife, 20 Rhode Island Reds, an Austin pasture and a commitment to animal welfare. Matt and Catherine aspired to produce ethical food and a sustainable business. Instead, they built a transformational one. Today Vital Farms partners with approximately 200 family farms. Every hen is humanely treated, every egg is pasture-raised and we continue to elevate our (and the industry's) standards, continuing Matt's commitment to ethics over profits.
---
Pasture-Raised Eggs
Pasture-Raised Butter & Ghee
The grazing girls live a pasture-raised lifestyle on American family farms, supplying a rich milk for our 6th generation butter-makers to churn into something special. With 85% butterfat, we believe our pasture-raised butter can't be beat. We bet you can taste the difference.
Egg Bites
Request Access to Edit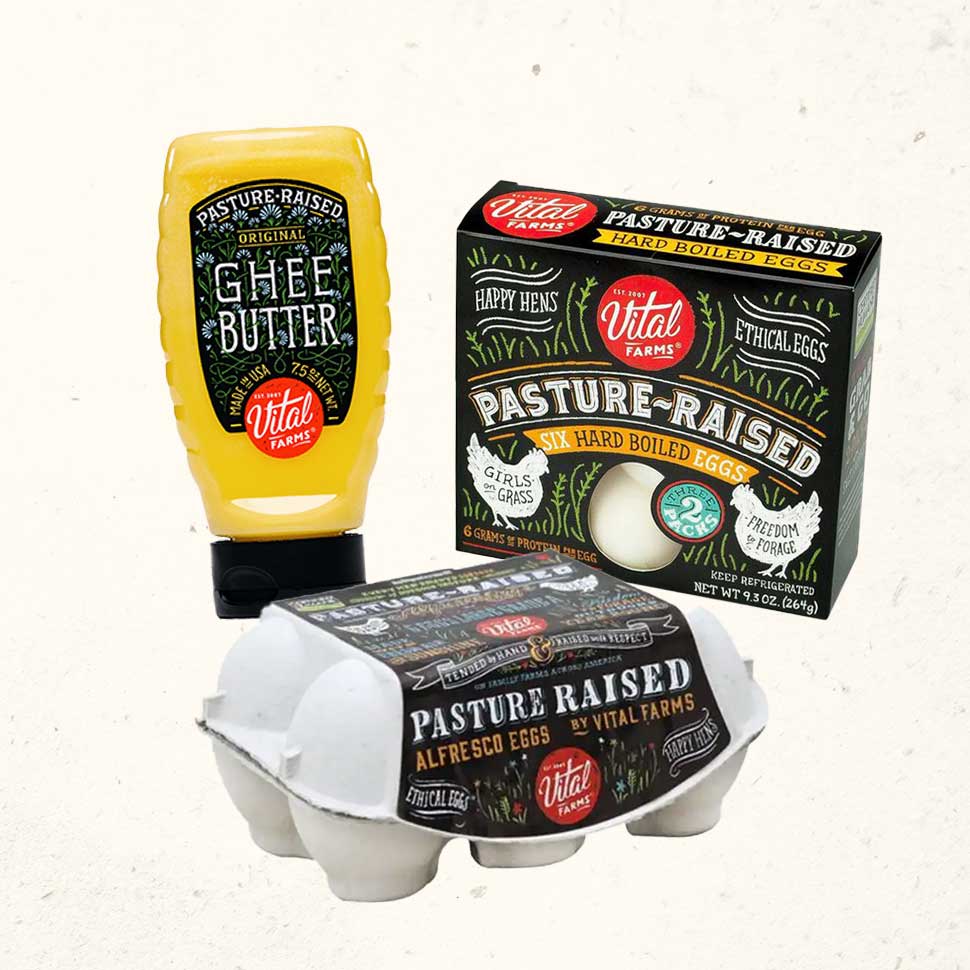 Ethical food company Vital Farms filed paperwork yesterday to raise up to $100 million in an initial public offering (IPO). The Austin-based company plans to list on the Nasdaq under the symbol VITL.
With the mission to bring ethically produced food to the table, the pasture-raised pioneer Vital Farms introduces two first-of-their-kind products that bring more simplicity to the kitchen.
Vital Farms believes great ghee starts with better butter and that is why the pasture-raised pioneer relied on what they know best, ethical food and pasture-raising, with the launch of their pasture-raised ghee hitting shelves this month.
Submit News
No retailers or e-commerce options have been specified for this brand