Overview
A small, homegrown company working hard to provide honest nutrition, loveable taste & an opportunity for improvement in every bite.
Product Lineup
No products have been entered for this brand.
Request Access to Edit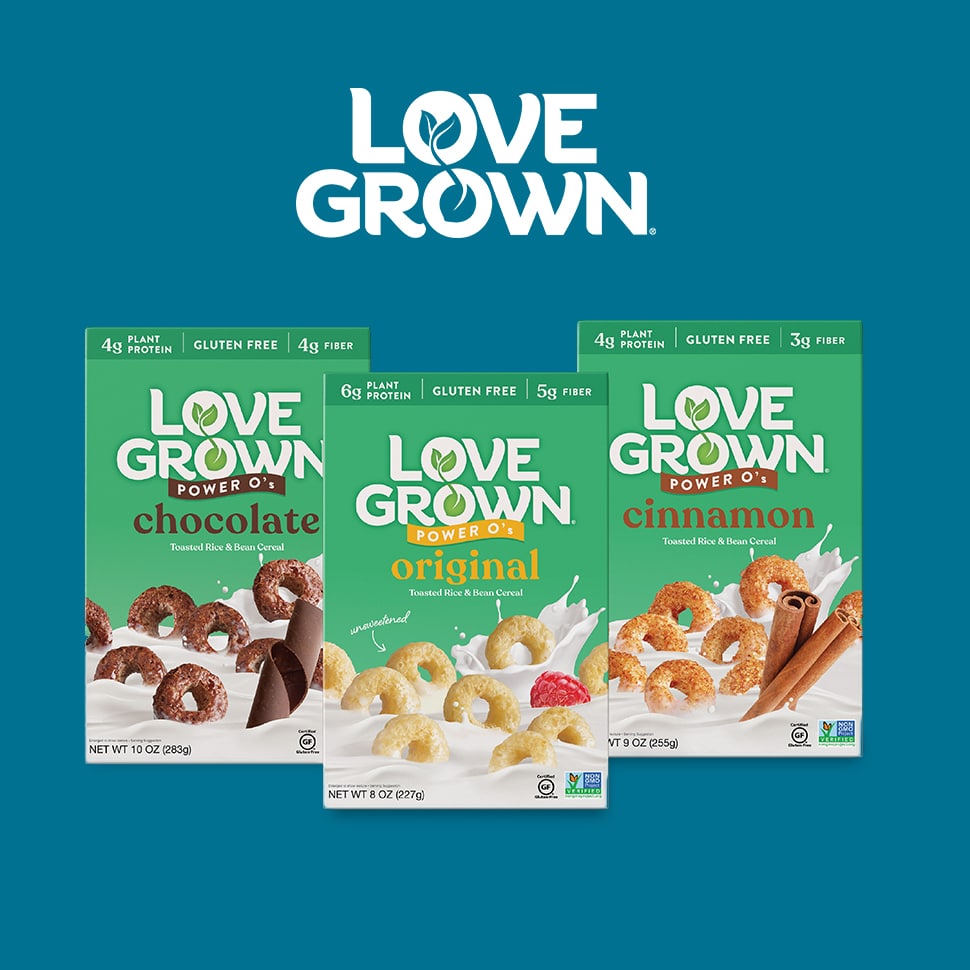 Gluten-free breakfast brand Love Grown wants to wake up the tired cereal aisle. The brand, which first launched its better-for-you take on the breakfast staple in 2008, sees a bright future fueled by beans and other novel, nutritionally-dense bases and is launching new packaging — a key move as it prepares to expand into Walmart early next year.
Love Grown, maker of cereal, granola and oatmeal, proudly introduces a brand-new look. Love Grown is 'Growing Better. Bite by Bite.' and their delicious new look is just part of the journey. 
Submit News
No retailers or e-commerce options have been specified for this brand