Overview
Ka-Pop! is Nature's Original Super Snack! Ka-pop! is here to avenge all of the unhealthy snacks! We are powered by sorghum, an Ancient Grain with mighty traits: gluten free, non-GMO, sustainably grown and packed with nutrition. Everything we make is gluten free, vegan, top 12 allergen free....but NOT taste free! We have a 5-Star reviewed taste and incredible texture that comes in some amazing flavors that will have you coming back for more. We are a small family business based in Erie, CO and we are proud to make amazing products that the whole family will love.
Product Lineup
No products have been entered for this brand.
Request Access to Edit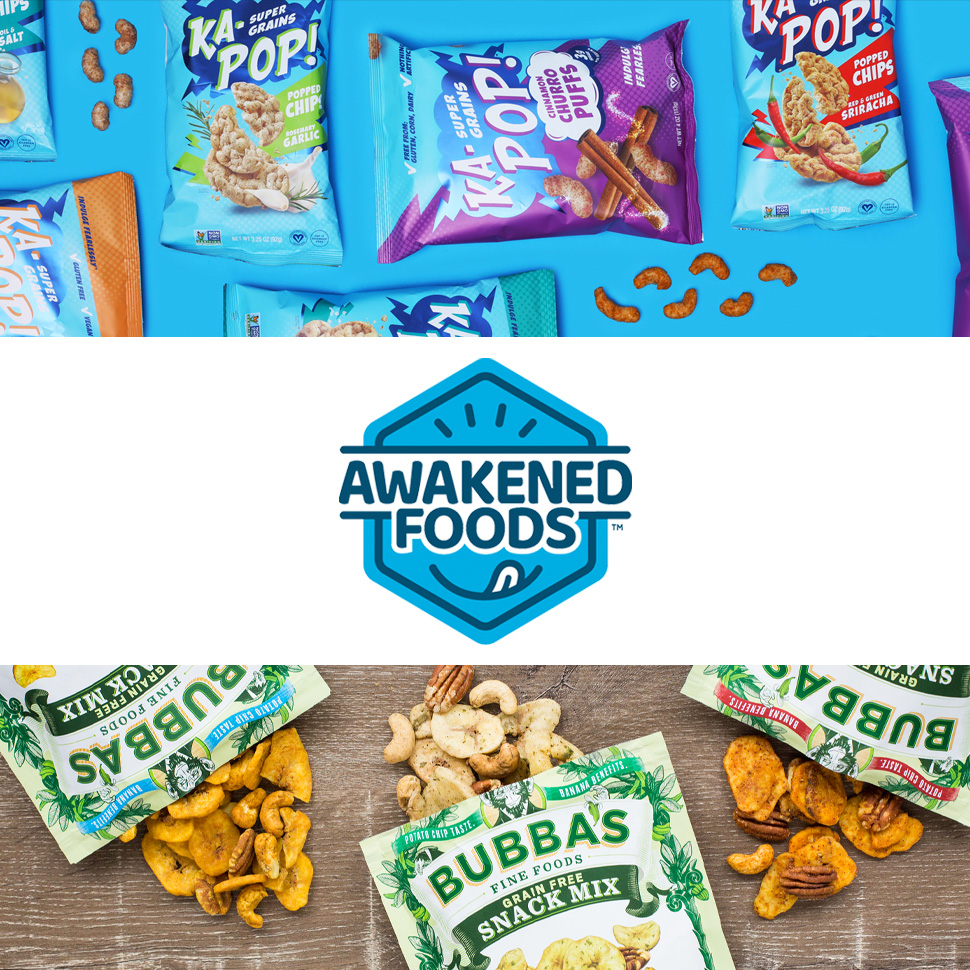 In this week's Checkout, Awakened Foods secures investment from Clover Vitality; Nestlé explores cultured meat technologies; and Good Catch takes on Subway with its #FishFreeForGood campaign.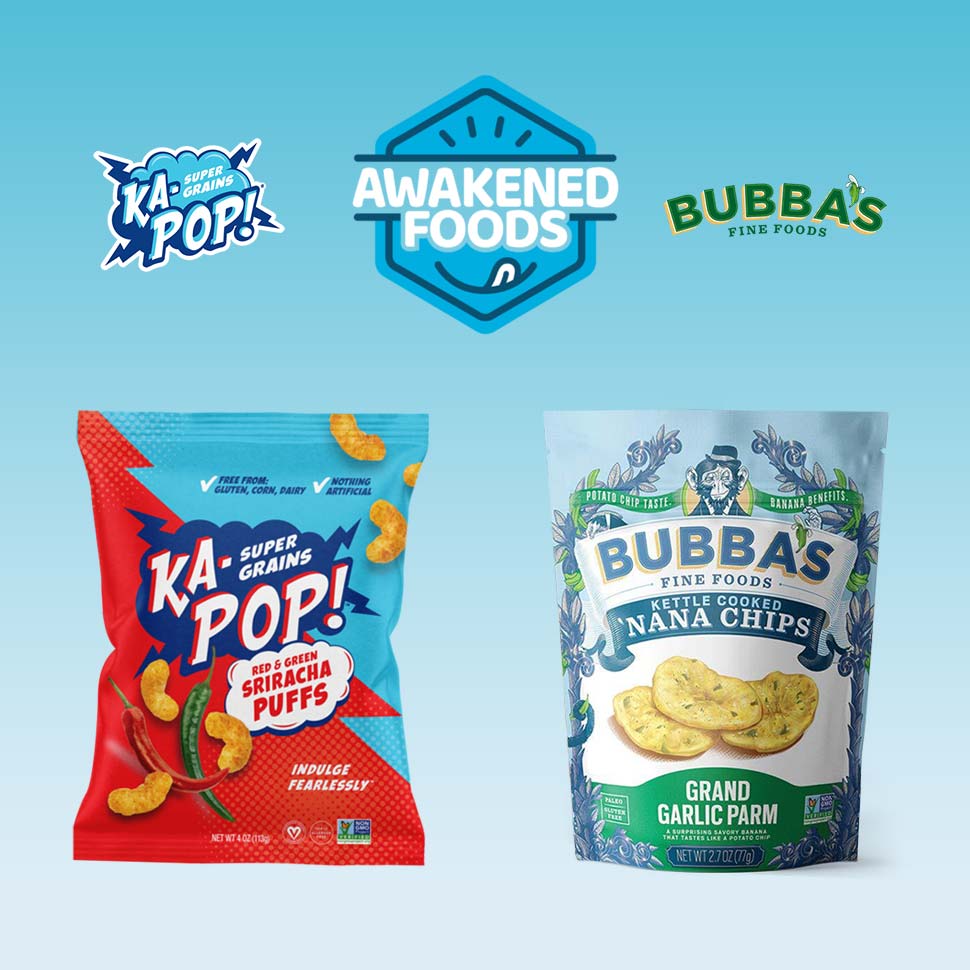 Colorado-based brands Ka-Pop! Snacks and Bubba's Fine Foods announced a merger agreement this week, forming holding company Awakened Foods which will include the two brands as well as a new co-packing division, Awakened Food Crafters.
Submit News
No retailers or e-commerce options have been specified for this brand