Overview
Non-GMO, gluten-free, allergen-free, and vegan Veggie Fries, Tots, and Rings made with farm-grown veggies. Nutrient-packed YUM with none of the yuck! Find us in the frozen aisle! We're Bringing Veggie Back. www.farmwisefoods.com Our story is probably your story; a family searching for healthy and delicious food for our three daughters. We achieved the best of both worlds in one of America's most iconic foods.The whole family loves French fries, so we made them healthier; blending in our favorite vegetables to make a tasty nutritious treat. We experimented with over 300 recipes to create the perfect fry –extra crispy on the outside, fluffy and tender on the inside with a delicious blend of vegetables, protein-filled legumes, and potatoes. We hope your family loves Veggie Fries and Veggie Tots as much as we do.
Current Product Lineup
Request Access to Edit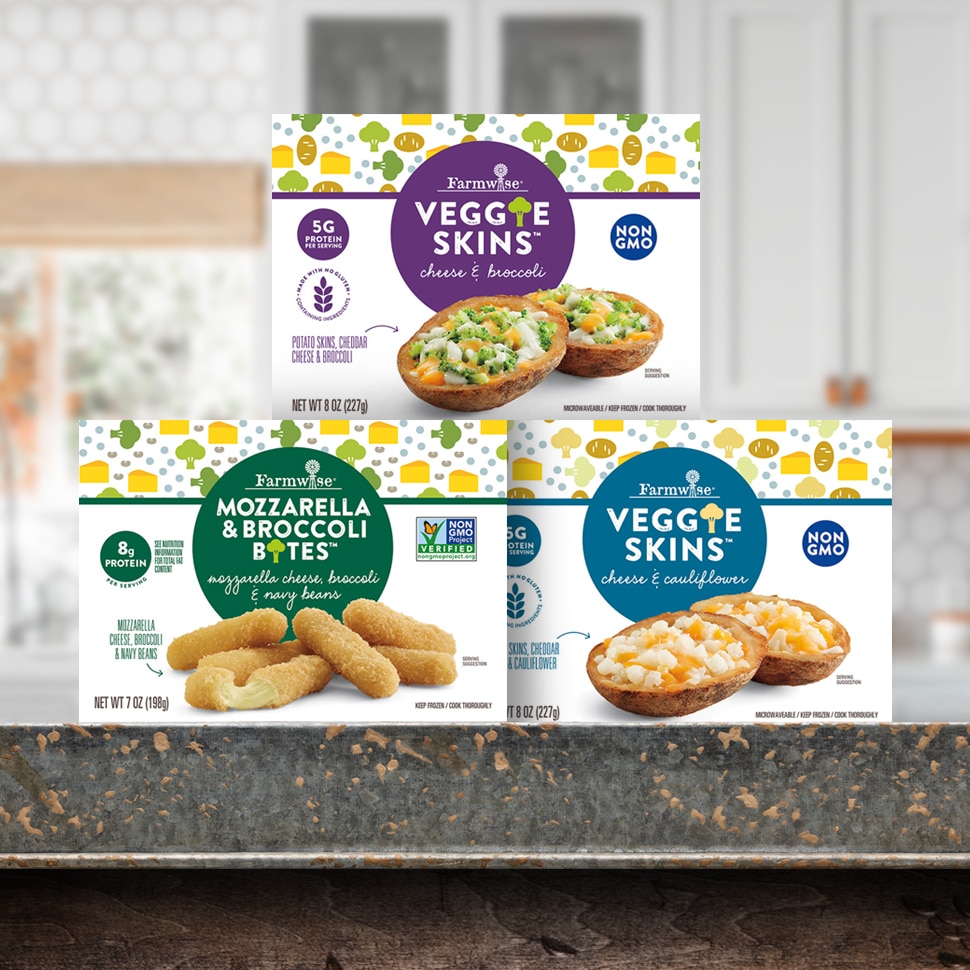 Continuing on its goal to create better-for-you, kid-friendly American staples, frozen brand Farmwise is looking toward the start of a meal, launching a new line of appetizers into retail this month.
Farmwise, LLC—makers of Veggie Fries, Veggie Tots and Veggie Rings has created a new Healthier Chicken category with the launch of Chicken Veggie Nuggets and Tenders.
Submit News