BevNet
Emerging food and beverage brands united in their response to the Ventura County fires by helping to deliver hydration and nutrition to more than 1,100 firefighters battling the blaze.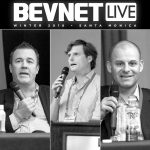 At a time when a federal district court in California has been nicknamed "The Food Court" because of the number of consumer actions it has addressed, it's become apparent that building a brand is about more than just growing sales, it's about protecting those sales in the face of potential legal action.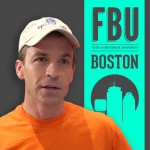 BevNET FBU (Food & Beverage University) released today the preliminary agenda for its September 30 event at WGBH Studios in Boston. The one-day educational event is designed to provide entrepreneurial food and beverage companies with the tools and industry knowledge they need to launch and position themselves for long-term growth and success.
The BevNet team is excited to announce our newest media property, Project NOSH, which will cover the world of Natural, Organic, Sustainable and Healthy packaged food companies. This new platform will offer increased daily coverage of the trends, news, personalities and events that are affecting food brands as they launch and grow.