Annie's
Annie's, Inc. announced two varieties of Organic Bunny Grahams will be available in K-12 schools nationwide beginning January 2016. Annie's is one of the first natural and organic brands to make its way into cafeterias under the USDA's new standards to improve the quality of school nutrition.
The launch of Annie's Certified Organic Soups represents the first large scale product collaboration with General Mills, which acquired Annie's last year.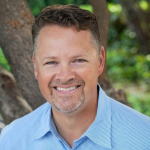 Natural beverage company Califia Farms has bolstered its leadership team, adding Dan Mader, formerly of Annie's Inc., as Senior Vice President of Sales. Prior to Annie's, Mader worked on other CPG brands at Clorox, and Cadbury-Schweppes.