Zest Labs Launches New Metric to Simplify Fresh Food Management throughout the Supply Chain
ROGERS, AR–Â Zest Labs Inc., a wholly owned subsidiary of Ecoark Holdings, Inc. (OTCQX: EARK) and provider of Zest Fresh, a freshness management solution for produce, meats, seafood and dairy, today introduced a new metric to simplify managing fresh products throughout the supply chain.
Historically, fresh products have been managed through a "Best use by" date, which varies by product type and producer, and is based on general assumptions of freshness rather than actual measurements. Zest Labs has derived a single freshness metric — the ZIPR code — which is based on the specific product type, growing location, and actual harvest and processing conditions, that enable significantly improved freshness management decisions.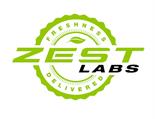 Zest Fresh dynamically calculates a ZIPR code for each tracked pallet, using patented methodology and sensors, ensuring inventory and shipping decisions are based on actual freshness. Fresh food waste and quality consistency are significant challenges in food distribution, leading to greater than 30% post-harvest waste in the U.S. Testing has shown that using Zest Fresh with the ZIPR code can reduce that waste by roughly half, and significantly improve the customer experience.
A recent article, "Achieving Consistent Produce Quality," published by Chainlink Research, highlights the need for a freshness metric in properly managing the fresh food harvest and distribution processes. "Zest Fresh offers a unique and modern take on fresh food management, addressing core industry challenges with its approach. The ZIPR code is a great example how standardizing on a metric can help optimize decision making across the supply chain, resulting in improved efficiencies and reduced waste for all involved," stated Ann Grackin, CEO of Chainlink Research. As the Chainlink Research article states, quality consistency is a primary contributor to fresh food waste, and an annoyingly common disappointment for consumers.
"Zest Fresh provides an end-to-end solution for managing freshness, using a scientific approach to capture and calculate the actual freshness at an item level," states Peter Mehring, CEO of Zest Labs. "By knowing the freshness of each individual pallet, growers, distributors and retailers can make better decisions on where to ship, how to manage inventory, and even how to price their products — significantly improving quality consistency and reducing waste. The key to improving fresh food distribution is providing an actual freshness metric — the ZIPR code — that is specific to each pallet. Only then can you ensure delivered freshness."
The USDA recently estimated the amount of total food loss in the U.S. to be $161B, creating a significant opportunity for Zest Labs to help farmers and retailers to be more efficient with fresh produce in the supply chain and reduce environmental impact and operating costs tied to post-harvest waste.
About Zest Labs Inc.
Zest Labs is a company of passionate problem solvers, addressing the significant challenge of reducing fresh food waste. Zest Fresh is a fresh food management solution that focuses on three primary value propositions — consistent food quality, reduced waste, and improved food safety. Zest Fresh empowers workers with real-time tools and alerts that improve efficiency while driving quality consistency through best practice adherence on every pallet. Zest Fresh drives both business success and environmental sustainability by significantly reducing waste. Zest Labs delivers best-in-class solutions such as Zest Fresh, by addressing the science at the core of the problem, and then provides the tools that make it easy to do "the right thing" every time.
To learn more about Zest Labs, please click here. To watch a video about Zest Fresh, please click here.
About Ecoark Holdings Inc.
Based in Rogers, AR and founded in 2011, Ecoark Holdings, Inc. is a growth-oriented company based in the retail and logistics hub of Northwest Arkansas. Ecoark's portfolio of technology solutions increase operational visibility and improve organizational transparency for a wide range of corporate clients.
Ecoark's technologies fight waste in Operations, Logistics, and Supply Chains across the evolving global economy. Ecoark's portfolio of companies and technologies work to integrate people, processes, and data in order to overcome ingrained operational hurdles and create new revenue streams.
Ecoark's vision is to expose the cycles of waste that reduce efficiency and cost effectiveness across the business landscape. Ecoark's strategically acquired subsidiaries have anticipated and responded to key economic factors impacting every business today.
Ecoark addresses these vital economic factors through four active subsidiaries, Zest Labs, Eco3d, Pioneer Products, and Magnolia Solar.
For more information, please visit www.ecoark.com.