Scaling Up: CrossFit to Grow Presence in Food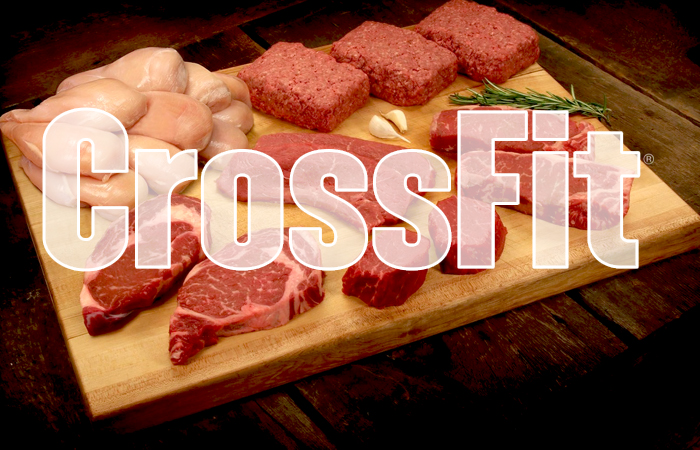 Exercise brand CrossFit is bringing its "RX" standards outside of the gym and into the grocery store via a partnership with meat company Strauss Food.
Customers will be able to get a selection of "CrossFit approved," grass fed beef and free range chicken — first via a subscription box, and soon after, in more than 3,000 grocery retailers across the U.S. Soon after, the two will develop a line of jerky as a partnership under the CrossFit brand itself.
It's the first time the high-intensity workout plan, which often influences its participants' nutrition habits, has developed its own food and beverage products. But working directly with food companies like Strauss was a natural progression for the fitness giant, according to Jeff Cain, the CEO of CrossFit, Inc.
"CrossFit is both an exercise methodology — constantly varied, high intensity, functional movement — and a nutrition prescription — eat meat and vegetables, nuts and seeds, little starch and no sugar," Cain said. "When opportunities present themselves where there is alignment on nutrition, as with Strauss Brands, we'll consider them."
CrossFit is hoping its new licensing partnership will allow consumers who identify with the high-intensity fitness community to more easily find products that fuel their workouts. It's a strategy that another diet and lifestyle brand, Whole 30, has rolled out in partnership with companies including Nutpods and The New Primal.
The brand's official entrance into food should come as no surprise. The sport's athletes have long been tapped to act as brand ambassadors for natural food brands. Brands such as RX Bar, Fuel for Fire and Kill Cliff have all targeted the CrossFit consumer and seen adoption of their products spread from the gym to the grocery store. That's because when a company wins over the CrossFit consumer, they win over a niche audience with a massive following: There are more than 13,000 CrossFit affiliate "boxes" in over 120 countries, and in 2018 alone, about 416,000 people registered to compete in CrossFit's annual fitness competition, the CrossFit Games.
"This is just the exact audience that will understand the importance of what we are accomplishing [with Strauss]," Randy Strauss, the co-president and CEO of Strauss Meats, told NOSH.
After the meat partnership has rolled out, Strauss will also help CrossFit establish a co-branded line of jerky to be sold inside CrossFit affiliated gyms and grocery retailers. The jerky brand is still in the innovation stage, but will have no added sugar and be held to the same quality standards as the rest of Strauss's meat products. The brand will sample the jerky at regional CrossFit Games events in May, and launch it by August.
"It meets a level that no other jerky on the market right now is able to hit," Strauss said. "It's what the CrossFit diet is embracing and teaching, and we are going to come up with a product that not only tastes great but can also be a great supplement or meal to these consumers."
In the future, CrossFit will consider partnering with other like-minded food and beverage brands to launch more lines of CrossFit branded snacks and food products beyond jerky, though there is nothing in the works as of yet, according to Gary Krakower, VP of Licensing at IMG, a global sports and talent management company that works with CrossFit.
Krakower noted that CrossFit is particularly interested in products within the categories its athletes turn to, such as nuts, seeds and bars. But the company is most concerned with the quality of products rather then scaling quickly. CrossFit will "not oversaturate the market with CrossFit products for the sake of having CrossFit products out there," according to Krakower, and will stay true to a quality over quantity mentality.
"We have zero interest in products that don't align with our exercise methodology or nutrition prescription," Cain said. "CrossFit is leading a metabolic revolution that is changing consumer habits. Mainline brands are aware of this and everywhere we see them adapting."