Rhythm, Halen and Beanfields Bring on New Leadership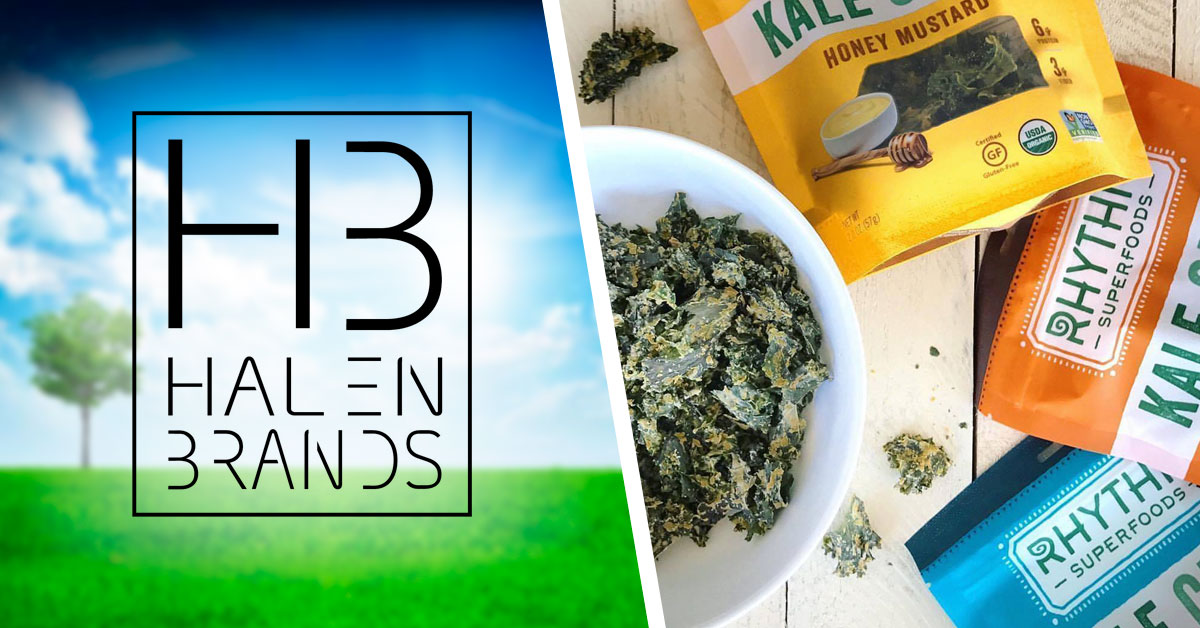 To help their brands navigate retail's changing landscape, several food companies are looking to new team members to the lead the way. Here's some of the newest additions to several food and retail teams.
Rhythm SuperFoods Brings on COO
Plant-based snack brand Rhythm Superfoods has brought on Frederic Lebourg as its first COO. The addition comes eight months after the kale- and beet-based "chip" brand closed a $6M round of capital from investors including General Mill's venture arm 301 Inc and Blueberry Ventures.
Lebourg has over 30 years of experience in the industry, with time spent in startup, turnaround and high growth companies.
"I am thrilled to join Rhythm Superfoods at such an exciting time. It is a rare time when a company brings a product line that is truly innovative and changes the industry landscape," Lebourg said in a statement. "The brand is seeing incredible growth in their current kale chip, roasted kale, and beet chip lines and there are several exciting and innovative products in the pipeline."
Halen Brands Hires Hain VP
Operating company Halen Brands has hired former Hain Celestial SVP, Sidney Horn, as SVP of sales for the natural channel. In this role, he will manage sales for Halen companies and investments including Chef's Cut Real Jerky and Road Crew Clusters. Horn has a 35-year career in food and beverage, almost half of which were spent at Hain.
During his time at Hain, Horn oversaw the integration of 30 acquisitions into the sales team's portfolio and developed a strong processes for onboarding acquired brands. It's a skill set that will benefit Halen, which considers acquisition a key strategy for company growth. Halen's most recent acquisitions include protein play Only What You Need (OWYN) and sweet treat Road Crew Clusters, .
"As we look to grow our conceptualization, investments and management in the better-for-you food space, Sidney brings deep, relevant experience to the table that will help entrepreneurs expand their brands' presence in retail," Jason Cohen, founder and co-CEO of Halen Brands, said in a statement. "Sidney's leadership and understanding of the natural channel and better-for-you space is valuable in helping up-and-coming food brands grow sales rapidly and profitably."
Beanfields Beefs Up C-Suite
Bean-based chip brand Beanfields has brought on Jim Mancuso as CFO and promoted John Honeck, current EVP of sales, to COO. Together, the two will oversee sales, marketing, finance and operations for the Los Angeles, California-based brand.
Mancuso comes to Beanfields from GT's Kombucha, where he served as VP of finance, while Honeck joined the company in 2016 from the Sunflower Group, an experiential marketing company.
"I am honored to have these two high-caliber executives join forces at Beanfields," Mark Rampolla, CEO of Beanfields, said. "I am excited for the work to come and what we will do together to continue to accelerate Beanfields' and the company's partnership with Homeboy Industries."
Rampolla announced his intention to "work for free" as CEO of Beanfields in July, just months after the company announced a sale to Powerplant Ventures and its shift to a mission-driven focus.
Simply Good Announces Leadership Transition
Health-centric food company The Simply Good Foods Company announced a transition plan earlier this month, as its chief administration and CFO, Shaun Mara, announced his resignation. Additionally, the company revealed that chief customer and business development officer, Robert Gandert, will depart the brand. Both Mara and Gandert's last day was August 26, the fiscal year-end for Simply Good.
Mara will be succeeded as CFO by Todd Cunfer, former VP of finance for Simply Good, while Jill Short, former SVP of sales for Simply Good, was appointed to chief customer officer. In April of this year, Conyers Park Acquisition Corporation Company, a publicly traded special purpose acquisition company, and Atkins Nutritionals, a producer of branded nutritional food and snacking products then owned by Roark Capital Group, announced they would combine to form Simply Good, a new holding company.
Short joined Atkins Nutritionals in 2008, and "was part of the sales team that contributed to the turnaround and success of the Atkins brand," according to a company statement. Cunfer joined the company earlier this summer from The Hershey Company, and has over 20 years in the financial industry.
"Todd's] significant financial and operational experience successfully managing and growing multi-billion dollar businesses will be integral as we further leverage our well-established brand and capitalize on our strategic growth initiatives," Joseph Scalzo, president and CEO of Simply Good, said in a statement. "Jill has significant experience in the nutritious snacking category and over the last few years her leadership with key customers has been instrumental for the growth and development of the Atkins brand."
Other key notable recent hires include:
Natural sweetener company NuNaturals added Mike Livermore as VP of Sales. Livermore has held a variety roles in the food industry, including category manager at Kroger, VP of Sales at Bounce Foods and director of sales at Country Archer jerky. NuNaturals also hired Jon Bullinger as its ecommerce and digital marketing manager.
The Target Corporation appointed Minsok Pak as EVP, chief strategy and innovation officer. A key focus for Pak will be retail innovations to better enhance the guest experience in-store and increase sales growth.
Bruce Wacha joins B&G Foods as the EVP of corporate strategy and business development. Most recently Wacha was the CFO and executive director at Amira Natural Foods.
Among a series of hiring moves, Walmart will transition Shawn Baldwin, currently SVP and GM for produce and global food sourcing, to a different role focusing on a new Hispanic initiative. Baldwin will be succeeded by Martin Mundo, who was previously SVP of operations.
Allergen-friendly granola bar producer Know Allergies announced the appointment of Greg Rayburn as CEO earlier this summer. Rayburn initially partnered with Know Allergies founder Amos Bartlett in 2016 before being asked to assume this new position.
In a new role for the company, Erik Katenkamp was appointed to vice president of omnichannel and application development by retailer Publix. Katenkamp previously helped launch the grocer's online ordering through Instacart, and has worked with the company since1995.