Press Clips: Innovation Makes Headlines (And Money) in 2017
Diet-conscious consumers are forcing the food industry to pay attention. Whether it's to labels, to eating trends, to flavor profiles, to up-and-coming culinary pioneers or to where consumers are actually buying products, companies are now more than ever responding to consumers' increasingly empowered demands with innovative tactics.
And it's working. Companies answering the call for change are seeing growth and reaping the financial benefits. This week's Press Clips examines how companies are focusing on innovation growth in 2017: with new products, changing retail platforms, built up entrepreneurial support systems, and restructured missions.
Target Launches Health-Related Startup Accelerator
Health and wellness entrepreneurs may be able to get their product into Target, thanks to a new startup accelerator program created by the retailer giant itself.
The Minneapolis-based retailer is launching "Target Takeoff," a mini-accelerator to support health- and wellness-related start-ups, according to The Minnesota Star Tribune. Startups that have raised less than $3 million and have products or services in areas such as food, baby, beauty, household supplies and athletic wear are encouraged to apply, the Tribune reported. Selected businesses will work with Target through the summer before being able to pitch their products or services to an audience of investors and Target buyers.
Target has always been innovation hungry, but the accelerator arrives at a time when the retailer has been pulling away from some of its other initiatives. After disappointing sales this holiday season, Target pumped the brakes on its experimental store of the future concept, according to the Tribune.
Whole Foods Closes 9 Stores, Calls For 'More Disciplined' Growth
Whole Foods has always made growth one of its core missions. But how the company will be executing and measuring that growth is shifting, John Mackey, co-founder and CEO of Whole Foods, told analysts on the company's first-quarter earnings call.
The company announced it will be closing nine stores and will be abandoning its goal to open 1,200-plus stores, CNBC reported. To see a healthier bottom line, increased cash flow and higher returns, Whole Foods will deploy a more targeted site selection and "continued moderation in ending square footage growth."
As for what this means for the company's newly launched 365 store format, CNBC reported that Mackey remains "optimistic about the future growth potential." However, he said the company will want to see how the new stores perform before pursuing its growth more aggressively.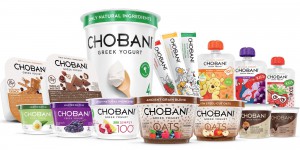 Fast Company Names Chobani Most Innovative Food Co. for 2017
2016 was a good year for Chobani. The yogurt leader expanded the dairy aisle through an aggressive marketing campaign, innovative product development, and entrepreneurial funding. In doing so, it earned itself the No. 1 spot in the food sector of Fast Company's annual Most Innovative Companies of 2017 list.
But Chobani wasn't the only CPG company to make the cut. Beyond Meat ranked fourth for successfully releasing its ready-to-grill, plant-based burgers. The plant patties start pink and "bleed" like meat, but they contain the same amount of protein, roughly twice the iron, and nearly half the saturated fat.
Sean O'Sullivan Ventures also made the list, coming in ninth, for its role in the alternative protein space.
The VC firm has $300 million in assets under management. SOSV has created an accelerator for each type of company it backs. In 2016, the firm added Memphis Meat, Perfect Day, New Wave Foods, and Protes to its investment portfolio.
Online Grocery Predicted To Grow Five-Fold Over Next Decade
Walmart, Kroger and Amazon have already been building their online sales, but others may soon be following suit. A new report released Monday found that online grocery could prove to be one of the market's most lucrative sectors over the next decade.
CNBC said the report found that American consumers are on track to spend upwards of $100 billion, about 20 percent of the market, on food-at-home items by 2025. Last year's online sales were the equivalent of 764 grocery stores. Based on store volume, CNBC said the digital share could become comparable to nearly 3,900 stores by the end of the decade.
A rise in online sales will not mean the demise of grocery storefronts. Mark Baum, chief collaboration officer at FMI, a trade group of food distribution businesses, told CNBC he thinks it will actually open up more floor space for other trendier specialty offerings like food courts, bakeries or sushi bars.
"We think that food retailers are so well positioned in this environment because they can leverage both their existing physical brick-and-mortar assets coupled with these digital capabilities," he said.