Ganeden President Weighs In on Kerry Acquisition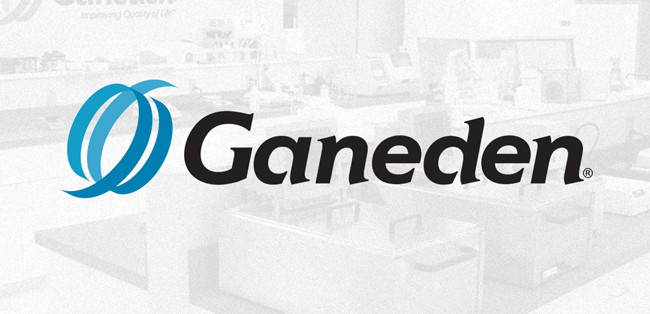 After over 20 years in business, the president of probiotic ingredient supplier Ganeden is trusting his gut with his decision to sell the company.
Kerry Group CEO Edmond Scalon announced last week that the Irish global nutrition and food conglomerate had acquired Ganeden. Terms of the deal were not disclosed. Ganeden president Michael Bush told NOSH that he will still lead the company and that all Ganeden employees have joined Kerry. Bush will report directly to Kerry's Richard Hazel, president of Global Pharmaceuticals.
Ganeden's portfolio of ingredients will now fall under the Kerry umbrella, along with the previous acquisition of Wellmune, a yeast-derived food and beverage ingredient designed to enhance the immune system.
"Ganeden brings tremendous opportunities for Kerry in probiotic applications across food and beverages," Neil Cracknell, Kerry's president of global functional ingredients and actives, said in a statement to NOSH. "The team's proprietary knowledge, insight and expertise can be applied to create products that address targeted health and wellness needs. Ganeden, along with Kerry's recent Wellmune acquisition, strengthens Kerry's nutrition and general wellness positioning, helping customers deliver more natural, authentic, nutritious experiences to consumers across the globe".
Still, the sale leaves questions surrounding why Ganeden, which helped to pioneer the inclusion of probiotics in non-supplemental items like baking mixes, waters, juices and protein powders, decided to give up its independence as probiotics are gaining greater popularity across food and beverage.
Ganeden was founded in 1997 with a focus on the use of probiotics in both pharmaceuticals, supplements and food. In 2011, the company pivoted away from pharmaceuticals by selling its business to Schiff (now owned by Reckitt) in order to focus on growing the ingredient segment. Since then, probiotics has boomed in food, with BCC Research projecting the global probiotics market to hit $50 billion by 2020.
But for Bush, the decision was largely made in an effort to provide return to shareholders. He told NOSH that he sees the acquisition as a win because it will create additional growth opportunities for employees and partners, in addition to extending the supplier's market reach.
Teresa DeJohn, Ganeden public relations manager, added that the company has "known and worked with different divisions of Kerry for many years," which is why both parties felt the merger made sense strategically. Ganeden's technologies are expected to enable Kerry to build immune health and gut health market platforms, as well as help drive additional global expansion, ingredient developments and scientific advancements. Though Kerry's extensive market research is also a potential win for the probiotic supplier, Bush said the companies have "not yet begun to explore those synergies."
Ganeden holds more than 135 patents for technologies in the food, beverage, nutrition and supplement space. GanedenBC30, one of Ganeden's most widely used products within CPG, can currently be found in over 750 products available in roughly 60 countries, according to the company. The company's newest ingredient, Staimune, has not yet launched in a finished product. Under Kerry,, Bush said he expects probiotic applications to extend into even more markets.
"The probiotic market is worth roughly $40 billion and is growing at roughly seven percent per year with no slowdown in sight," Bush said. "It is an exciting space that is being supported by great research relating to the microbiome and consumer awareness and interest is at an all-time high. Over the coming years, we are certain that the growth will continue and quality science will support applications beyond the typical digestive and immune offerings."