Country Archer Partners with Monogram for Second Round of Funding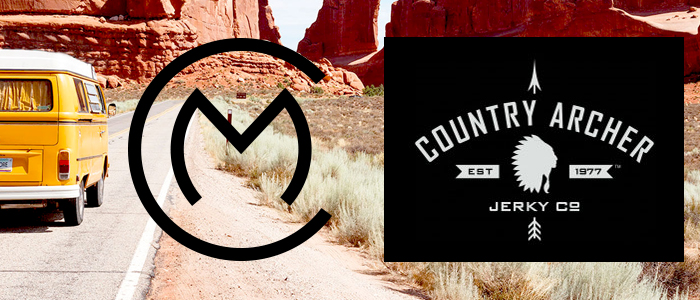 Just over a year after closing an initial round of funding with Monogram Capital, meat snack brand Country Archer announced today that it closed a second round with the private equity group. Terms of the deal were not disclosed.
The money will support sales and marketing efforts, as well as production, said Country Archer CEO and co-founder Eugene Kang. That production is more capital-intensive, Kang said, because unlike other emerging meat snack brands, which often use co-packers, Country Archer is a vertically integrated company that cuts, smokes and packages its own product.
"We looked at the runway here and, given the fact that we've been growing rather quickly… I think that we wanted to make sure that we were prepared financially for the next several years," Kang said."
Founded in 2011 with Kang's aunt, Susan Kang, the company has seen impressive growth. Kang told NOSH that the brand has doubled business year over year for the past three years and is expected to more than double its sales in 2017. In a press release, Country Archer referenced SPINS data showing that the company recently surpassed KRAVE as the No. 1 jerky in the natural grocery channel, outpacing the next 15 brands combined in year-over-year dollar growth. The line is currently sold in about 10,000 Starbucks and recently entered 1,500 7-Eleven stores, bringing its total door count to 15,000.
Jared Stein, founder and partner at Monogram, told NOSH that this growth is part of the appeal for the fund.
"For us, finding great brands that have the ability to truly mean something to consumers over the long term is the single hardest piece of what we do," Stein said, explaining his company's reasons for reinvesting. "Ultimately, our proxy for the scalability of a brand with additional resources and professional support is really its velocity data at retail vis-à-vis competitors. I continue to be incredibly impressed by Country Archer's performance in this regard and it has become clear to me that strategics in the space are now taking notice as well."
Kang noted that Country Archer benefits from more than just the capital by working with the investment group. Greg Willsey, partner and head of operations at Monogram, was previously the CFO and COO at POM Wonderful, also a vertically integrated juice company. When considering investments, Kang said he sought out private equity groups that could provide strategic, first-hand experience to help Country Archer.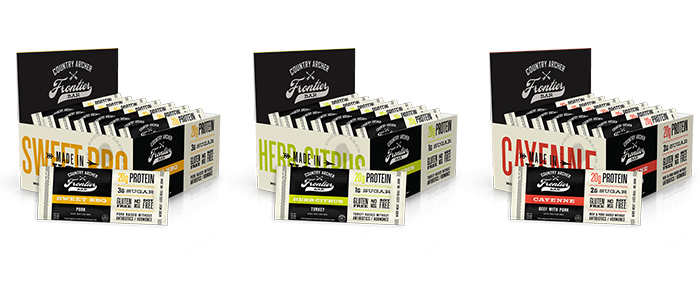 Country Archer has expanded its portfolio over the years, expanding from meat snacks to meat bars and, most recently, meat sticks. For its bars, the company tries to separate itself by emphasizing the higher amount of protein,leading them to be stocked in less traditional avenues such as vitamin stores and gyms, and carried by sports nutrition-focused distributor Europa Sports Products.
The company also aims to separate itself by emphasizing its longstanding heritage. Although the current iteration of the company only began in 2011 when Kang acquired the business, its previous life as a co-packer stretches back to 1977.
"The company has these deep roots," Kang told NOSH "We're not just a company that was born yesterday that decided to get into the space because KRAVE got sold to Hershey's. We've got some heritage behind it, some culture behind it, some story behind it. There's some authenticity to it."