Could Haddon House Sale Hurt Small Brands?
An earlier version of this story featured an incomplete quote in the last line. It has been adjusted to include the word 'where.'
United Natural Foods (UNFI), the country's largest distributor of natural products, announced this week the acquisition of Haddon House Foods, a specialty foods wholesaler based on the East Coast. The net transaction was valued at approximately $217.5 million.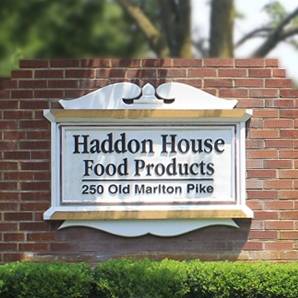 Haddon House handles more than 20,000 specialty, gourmet, and ethnic products, and the acquisition is expected to help bolster UNFI's sales in these sub-categories, which have been secondary to its natural foods business. However, looking beyond the distributor itself, the question still remains what the move will mean for smaller brands that were carried by Haddon House.
Founded in 1960 by the Anderson family, Haddon House remained a family business for over 50 years. Current leaders Dave Anderson Sr. and Dave Anderson Jr. will remain with UNFI after the acquisition.
Haddon's key retailers consisted of A&P, The Fresh Market and Harris Teeter. In 2010 A&P filed for bankruptcy, and after an unsuccessful attempt at a turnaround, ceased operations in 2015, which hurt Haddon House. On a investor call about the acquisition, Steven Spinner, President and CEO of UNFI, said that in 2015 Haddon's net sales were approximately $533 million, including $36 million to a customer that no longer exists (likely A&P). It's this this loss of revenue that may have forced Haddon's hand in seeking a buyer.
John Maggiore, founder of Maggiore's Sales & Marketing, told Project NOSH that the The Fresh Market and Harris Teeter were "the gems of Haddon House" for UNFI. Additionally, with reports surfacing that Kroger might be in the mix as a potential buyer for The Fresh Market, the Haddon House purchase could go beyond simply gaining access to the natural retailer. Kroger is one of the largest retailers of natural and organic products, so forging a deeper relationship with the chain could be invaluable for UNFI.
Acquiring Haddon's two distribution centers in New Jersey and South Carolina will also allow UNFI itself to pick up new brands. Previously, said Spinner, UNFI was maxed out at its own distribution centers and turning down brands due to space constraints.
For smaller entrepreneurs, the Haddon deal is both exciting and concerning. Moving to UNFI means wider retailer access and can lend a brand the legitimacy of having "made it" with a major distributor. But, Maggiore said, UNFI does have more onerous terms than the more flexible Haddon House, which was used to working with smaller brands.
Looking at even smaller businesses who are not yet with a distributor at all, the deal will have an even greater impact.
"Where I think this hurts the entrepreneur," Maggiore said."It's tougher to get into the bigger distributors, like a UNFI or a KeHe, and now there's one less smaller distributor."