Sustainable Water Enhancement Line Hab Created by Wellness Entrepreneur Shane McCassy Launches Nationwide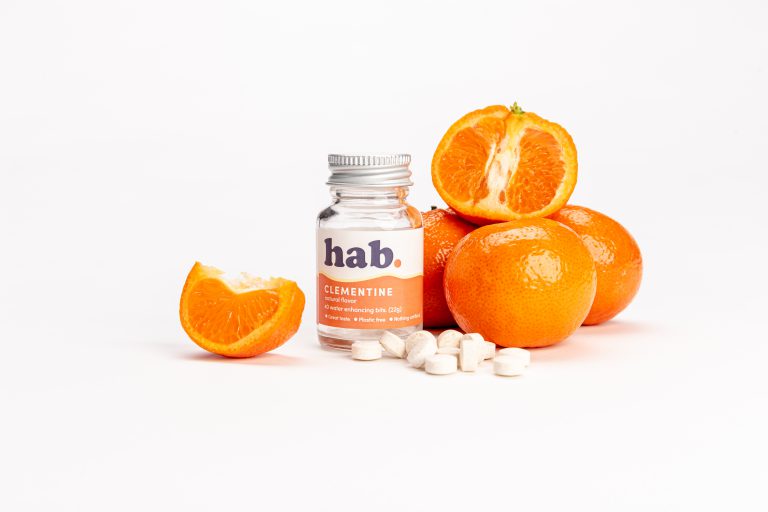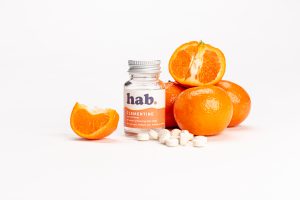 LOS ANGELES-– Hab, a sustainable water enhancement line, has launched nationwide and is available online for direct to consumer distribution.
Founder and CEO, Shane McCassy recognized a gap in the market and a need for a sustainable water enhancement brand and product to eliminate plastic waste. Thus, he created Hab. McCassy hopes to grow Hab through using his entrepreneurial spirit along with his relevant wellness brand expertise from his time spent in leadership roles at Muscle Milk and Tone It Up. At Muscle Milk he helped grow the brand to be the leading protein beverage brand in the US and at Tone It Up he helped develop the wellness platform to reach millions of women globally.
Hab's water enhancing bits are made with only six ingredients (natural flavor, ascorbic acid, sodium bi-carb, cane sugar and >1% silica and vegetable stearate) and are available in lemon-lime and clementine varieties. The product's packaging is 100% plastic free and consists of a glass jar and aluminum lid made in the USA, sold in pairs that include 40 bits and are priced starting at $22.14 USD. Each label is made with 100% post consumer material and uses soy based non-toxic ink and has only two calories and a 264% daily dose of vitamin C.
"We're thrilled to bring Hab to the market. With our products, we hope to ?make sustainable, refreshing?, elegant, fruit-flavored water easily available to all." ?says McCassy on the launch of Hab.
Hab is committing a portion of their profits to The? Water Project?, a non-profit organization that provides clean water to those in areas without proper access to clean water such as sub-saharan Africa through a partnership with ?1% For the Planet. 1% For the Planet ?is a global movement inspiring businesses to support environmental solutions by pledging at least 1% of gross company sales to charitable efforts. ?This initiative promotes one of the brand's core ?values, ?philanthropy.
"Through staying true to our core brand pillars of great taste, ?simplicity, sustainability, and philanthropy we're excited to grow and make our mark as a leader in the sustainable beverage space," adds McCassy.
To learn more about Hab and to keep up to date with latest initiatives, please follow @DrinkHab on Instagram and visit Hab's website: drinkhab.com
About HAB
Founded in 2020,Hab is a D2C sustainable water enhancement brand headquartered in Los Angeles, California.? Hab works with charities such as the Water Project? in partnership with 1% percent for the planet, an organization that ensures 1% of an organizations'? gross sales go towards charitable efforts. ?To learn more about Hab and to keep updating with their latest initiatives, follow @DrinkHab on Instagram and visit Hab's website: drinkhab.com
For More Information:
https://drinkhab.com/