Medlee Foods Launches Blue Cheese Seasoned Butter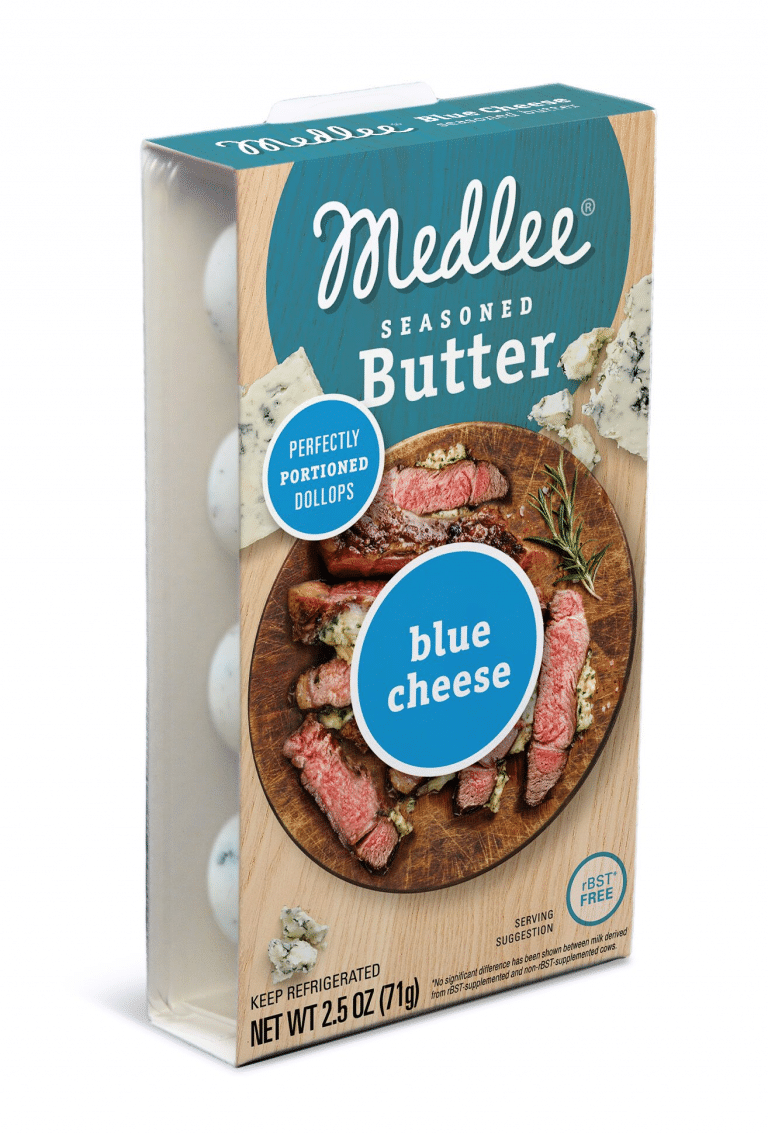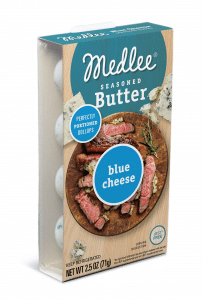 CHICAGO– Medlee Foods is pleased to announce the launch of its newest seasoned dairy butter: Blue Cheese. A complementary flavor to its existing line of seasoned dairy butters which includes Red Pepper, Basil Pesto, Garlic Parm and Lemon Herb.
"Our new Blue Cheese Butter is classic over a cooked steak, but equally delicious with a baked potato, roasted cauliflower, or melted over a grain bowl," says Alberto Valdes, President and CEO. "Like all of our seasoned butters, using real ingredients makes a difference. It's why customers enjoy using all of our flavors in their meal prep. We searched for the right blue cheese and ended up finding one that is handmade and cave-aged over 90 days. The rich umami of the blue cheese is balanced by bright shallots, earthy herbs and creamy butter."
About Medlee Foods
Committed to offering flavorful convenience to elevate everyday cooking, Medlee products combine delicious flavors with high-quality ingredients. Our innovative line of seasoned butters and plant-based blends packaged into perfectly-portioned dollops can be used as a sauté starter, finishing flavor, or simply spread on bread. Executing on our commitment is a team of individuals who are passionate about bringing on-trend flavors and easy meal solutions to consumers.
For More Information
www.medleefoods.com