Matthew Kenney's PlantMade Meal Solutions Now Available For Home Delivery Via Amazon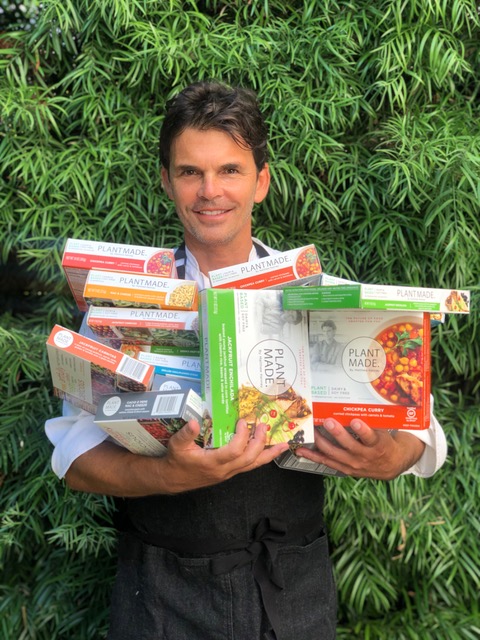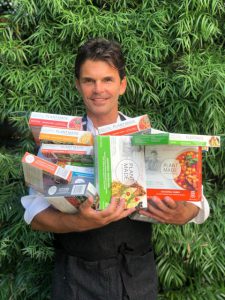 PlantMade by Matthew Kenney, a company offering a full line of over 30 plant-based meals in six product categories including entrees, bowls, snacks, burgers, and desserts, has announced special sampler bundles of their retail offerings will be available via Amazon for home delivery:
Variety Pack ($42.50): Mac & Cheeze, Cacio E Pepe Mac & Cheeze, Chickpea Curry, Jackfruit Enchiladas, Jackfruit Carnitas and Cauliflower Steaks
Gluten-Free Pack ($42.50): Chickpea Curry, Jackfruit Enchiladas, Jackfruit Carnitas, Buffalo Cauliflower Bites and Cauliflower Steaks
Buffalo Cauliflower Bites Pack ($42.50): PlantMade' Foods most popular offering; pack of 5 spicy buffalo-style breaded Cauliflower Florets
PlantMade Foods was founded as a collaboration between Golden Platter Foods CEO Scott Bennett and renowned plant-based innovation company Matthew Kenney Cuisine. As the first chef-centric, plant-based product line, PlantMade products are crafted with the highest standards and are dairy-free. PlantMade Foods also offers a host of gluten- and soy-free meal options.
Scott Bennett, President of Golden Platter Foods notes "Making healthy choices is a priority for every family. Here at Golden Platter, for three generations, our family-run business has been proud to produce quality food products that make healthy choices convenient and delicious for all. That is why we are so excited to partner with Matthew Kenney and craft the future of food by offering plant-based options to our customers. This builds upon our company's long-standing commitment to provide 'better for you' meal solutions, which was spearheaded by my father in the 1960's with the introduction of healthier, low-fat meat alternatives, as well as introducing fresh, never frozen meals, to the marketplace in the 1990's."
A graduate of the French Culinary Institute, Matthew Kenney is the author of 18 cookbooks and operates over 30 restaurants in 11 countries. Named one of America's best new chefs byFood & Wine, Kenney is globally recognized as a pioneer in the plant-based food movement. Aligned with a world rapidly embracing the need for a healthier diet and an increase in plant-based food consumption, PlantMade aims to craft the future of food.
"PlantMade was created in response to the consumer's increased interest in plant-based options and to live healthier lifestyles," said Matthew Kenney. "I am thrilled to have the opportunity to leverage years of passion and enthusiasm to bring plant-based meals to the home front."
PlantMade Foods bowls and entrees retail for $3.99 – $5.99 and are available at select retailers and Amazon.
For More Information:
http://plantmade.com