Yai's Thai Sweet Chili and Pad Thai Sauces to Debut at Expo West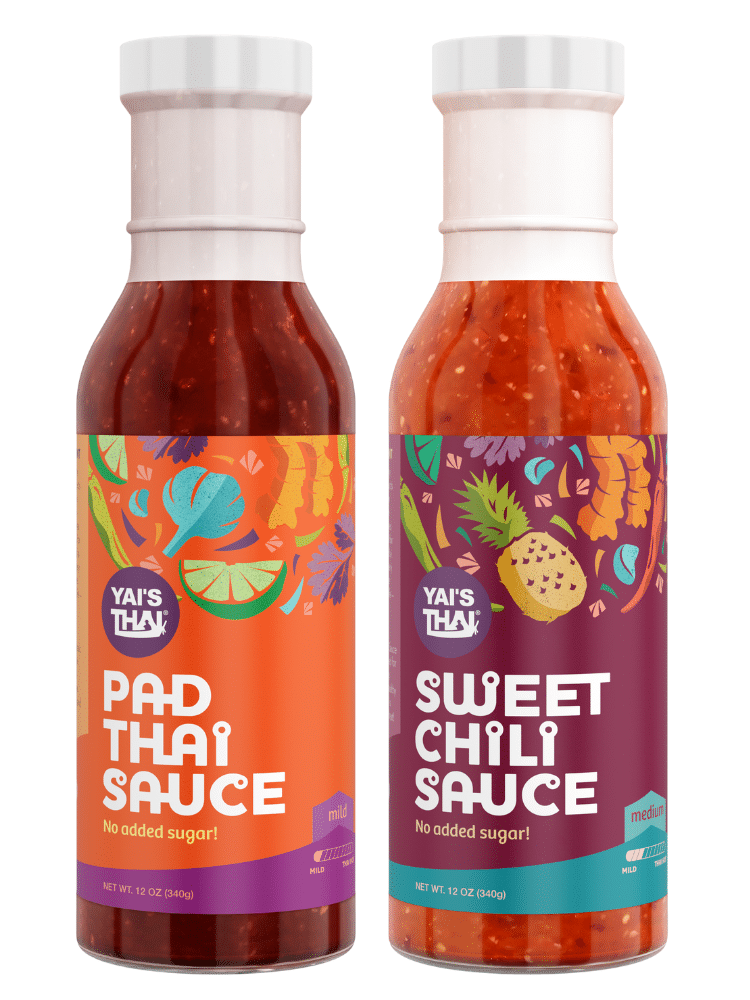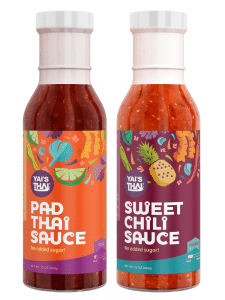 DENVER— Yai's Thai, the Denver-based company known for its clean-label, easy-to-use Thai sauces, will introduce two new SKUs — Sweet Chili Sauce and Pad Thai Sauce — at Natural Products Expo West 2019. The sauces are both made with no added sugar, continuing the company's innovation in cleaning up the Thai category.
The new sauces align with the brand's mission to create healthy versions of Thai sauces without compromising on flavor. Both SKUs adhere to the same nutritional/ingredient standards as the rest of the Yai's Thai line: Whole30 Approved and paleo, gluten free, vegan, non-GMO and low sodium.
Traditionally, sugar is a primary ingredient in both of these sauces, but Yai's Thai has recreated these classic Thai sauces using only fruit juices for sweetness, including tamarind juice and apple juice. The Sweet Chili Sauce also features pineapple juice. In their Pad Thai Sauce, Yai's Thai has opted for coconut aminos in place of soy sauce for a gluten-free and soy-free option.
"It's really important to us that we make better-for-you products that still taste amazing, and I think we've achieved that with these new sauces," said Leland Copenhagen, co-founder and CEO. "We chose Sweet Chili Sauce and Pad Thai Sauce by listening to consumer input, and we can't wait for people to try our healthier takes on these classics."
Whole Foods Market has accepted both new SKUs for a national launch in late summer 2019. They will be released on the Yai's Thai website and Amazon in March. The two SKUs are a line extension of the company's already-popular Thai Almond Sauce, at 12 oz. each, with an SRP of $6.99.
About Yai's Thai
Yai's Thai bridges the gap between the modern consumer and the Thai food category with healthy, flavorful and easy-to-use products. Co-founders Leland Copenhagen and Sarah Hughes created Yai's Thai to bring authentic Thai flavors into the home in approachable, better-for-you formats, drawing inspiration from Leland's Thai heritage (Yai is the Thai word for grandmother). Yai's Thai is committed to using only simple, clean ingredients with low sodium and no added sugar, gluten, soy or dairy. The full line is non-GMO, gluten free, vegan, paleo-friendly and Whole30 Approved. For more information, visit yaisthai.com.