TUSOL Wellness Launches Functional Smoothie Collection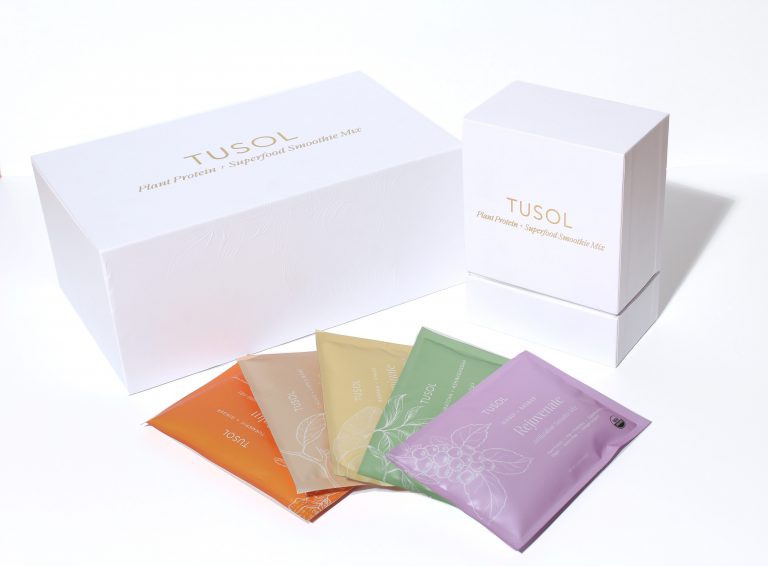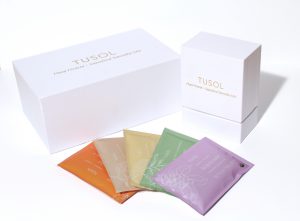 MALIBU, Calif.– TUSOL Wellness, a Malibu-based brand, debuted its collection of organic, functional smoothies in October 2019 to promote health and happiness on a cellular level. Each formulation has been painstakingly designed to target five specific functions in the body – taking a natural, holistic approach to nutrition and longevity.
The first smoothie is laser-focused on flooding the body with antioxidants to combat oxidative stress, the second is a potent combination of turmeric, curcumin and ginger to fight inflammation, the third is rich in adaptogenic mushrooms to support cognitive function and neuroplasticity, the fourth uses concentrated amounts of polyphenols and chlorophyll to heal the gut lining, while the fifth is rich in energy-boosting superfoods to support mitochondrial function.
Each blend contains a powerful combination of plant protein, superfoods, adaptogens, probiotics and enzymes that work in synergy to deeply nourish the body. After years of research, testing, iterations and sourcing, co-founders Ilana Friedman and Ingrid De La O are offering their collection to customers through their website via subscription model so more people can easily experience the transformational power of functional nutrition.
The journey into wellness has been deeply personal for both Friedman and De La O. Having overcome a combination of auto-immune disease, post-partum depression and severe gut dysbiosis, nutrition became the sole vehicle for restoring energy, vitality, and ultimately happiness. These smoothies played a pivotal role in their respective transformations, and thus by creating TUSOL the two of them are grateful to share this healing with more people.
"Your body is like an ecosystem," says De La O. "And you need to give your ecosystem the food it needs to be happy."
TUSOL sources only the highest-quality, organic ingredients from around the world, and thoroughly tests each one in a third-party lab before shipping to customers. The smoothies are vegan, certified organic, non-GMO, and void of any sugar or artificial ingredients. By individually sealing each powdered smoothie sachet, the smoothies can be ready in one minute (by blending with liquid and ice), are travel-friendly, and don't require a freezer.
TUSOL Wellness is committed to sharing the magic of functional nutrition in a manner simple, enjoyable and delicious.
"It's about eating the right foods, and keeping it simple," says Friedman.
For more information, please visit tusolwellness.com, and follow @tusolwellness on Instagram and Facebook.
For More Information
https://tusolwellness.com/