Terrapin Ridge Farms Introduces Seven New Products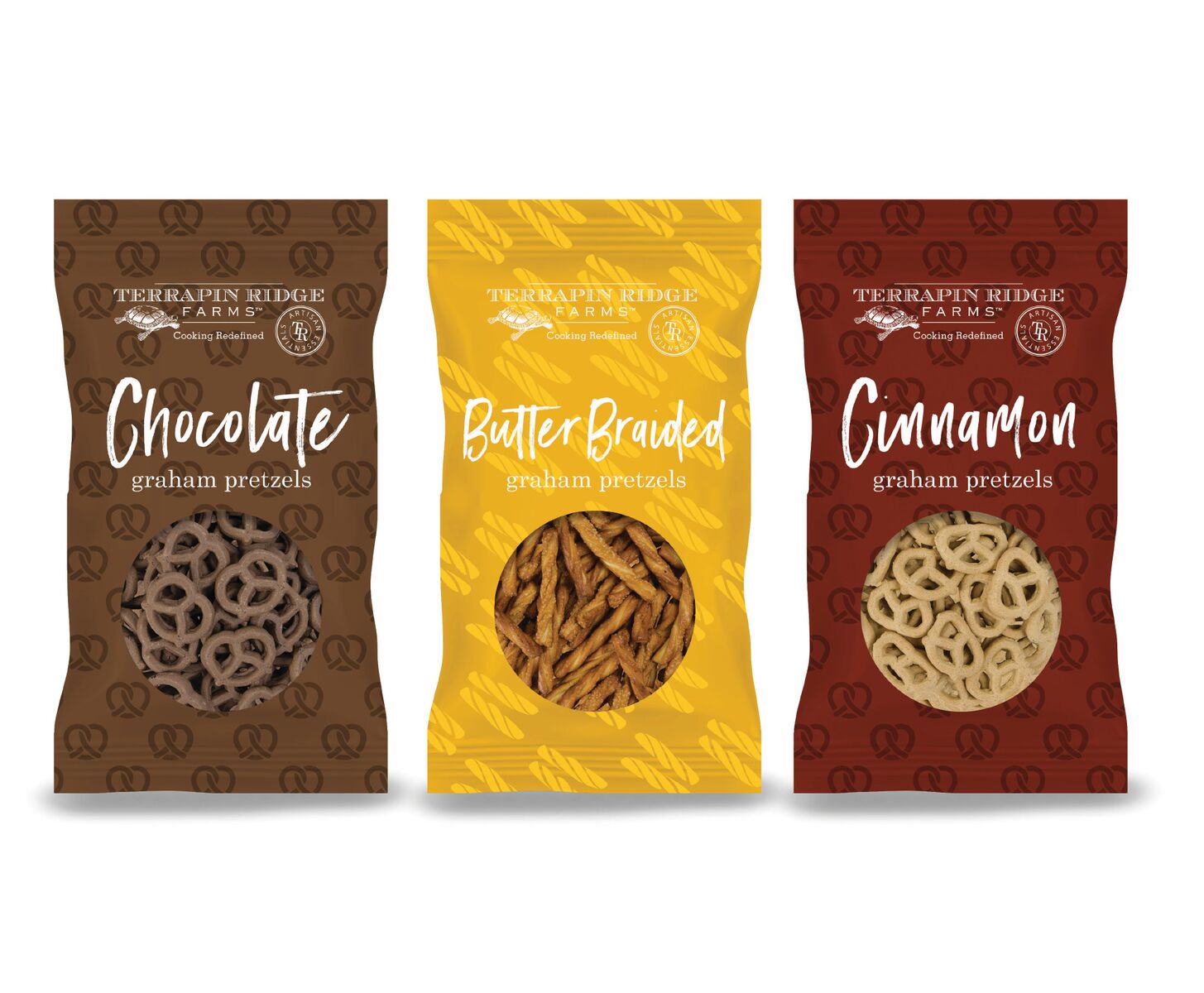 CLEARWATER, Fla.— Terrapin Ridge Farms, award winning gourmet food brand, marketer and retailer, is introducing seven new products. This summer's launch includes jams and jellies with a punch; Key Lime Jelly with Rum, Margarita Jelly with Tequila, and Raspberry Amaretto Jam. Along with the jams they are launching Creamy Bacon Tomato Sauce, Cinnamon Graham Pretzel, Chocolate Pretzel and Braided Twist Butter Pretzels.
According to Mary O'Donnell, CEO and owner, the brand is "launching a diverse range of products from alcohol infused jams and jellies, including two iconic Florida flavors, to snack items that pair with our entire line."
The Product Launch Includes:
Key Lime Jelly (MSRP $8.30): Tart, tangy, sweet and zesty the flavors of Florida pop in this jelly. Perfect for making an easy refrigerator pie or paired with a sweeter cheese and Cinnamon Graham Pretzels.Gluten Free, No High Fructose Corn Syrup, Vegan.
Margarita Jelly (MSRP $8.30): Reminiscent of relaxing on the beach, the combined flavors of tequila, lime, orange and salt pair wonderfully with goat cheese and crackers, grilled fish, blackened shrimp, chicken and pork. Gluten Free, No High Fructose Corn Syrup, Vegan.
Raspberry Amaretto Jam (MSRP $8.30): Bright, tangy raspberries and the subtle flavor of almonds and vanilla combine to make a delightful and tasty jam.Gluten Free, No High Fructose Corn Syrup, Vegan.
Creamy Tomato Bacon Sauce (MSRP $8.30): Sweet ripe tomatoes, real bacon and cream bring to mind Italian comfort food. Best served warm as a tapenade for breads or pitas.
Chocolate Pretzels (MSRP $5.00): Rich, delicious, slightly sweet flavor of chocolate delivered in crunchy, pretzel form. Use just for munching or pair with a sweet jam, dip or sauce; perfect to add to cheese and fruit boards.
Cinnamon Graham Pretzels (MSRP $5.00): Crispy, crunchy graham and aromatic cinnamon make a perfect snacking pretzel. Perfect for cheese and fruit boards and paired with a sweet jam, sauce or dip.
Braided Twists (MSRP $5.00): Buttery flavor and light and crispy texture with each bite. Use with favorite dip or sauce. Perfect with our mustards.
About Terrapin Ridge Farms, LLC
Terrapin Ridge Farms, LLC is a creator, marketer, and seller of gourmet food products headquartered in Clearwater, FL. The company's product line consists of dips, sauces, dressings, gourmet condiments, garnishing squeezes and jams which can be found in over 3,000 high-quality specialty food and gift stores across the U.S. and Canada. For more information or photography/videos call 727-442-3663. Visit their website at terrapinridge.com, their Facebook at facebook.com/terrapinridge and their Instagram at instagram.com/terrapinridgefarms.