Peter's Yard to Launch Line of Crispbreads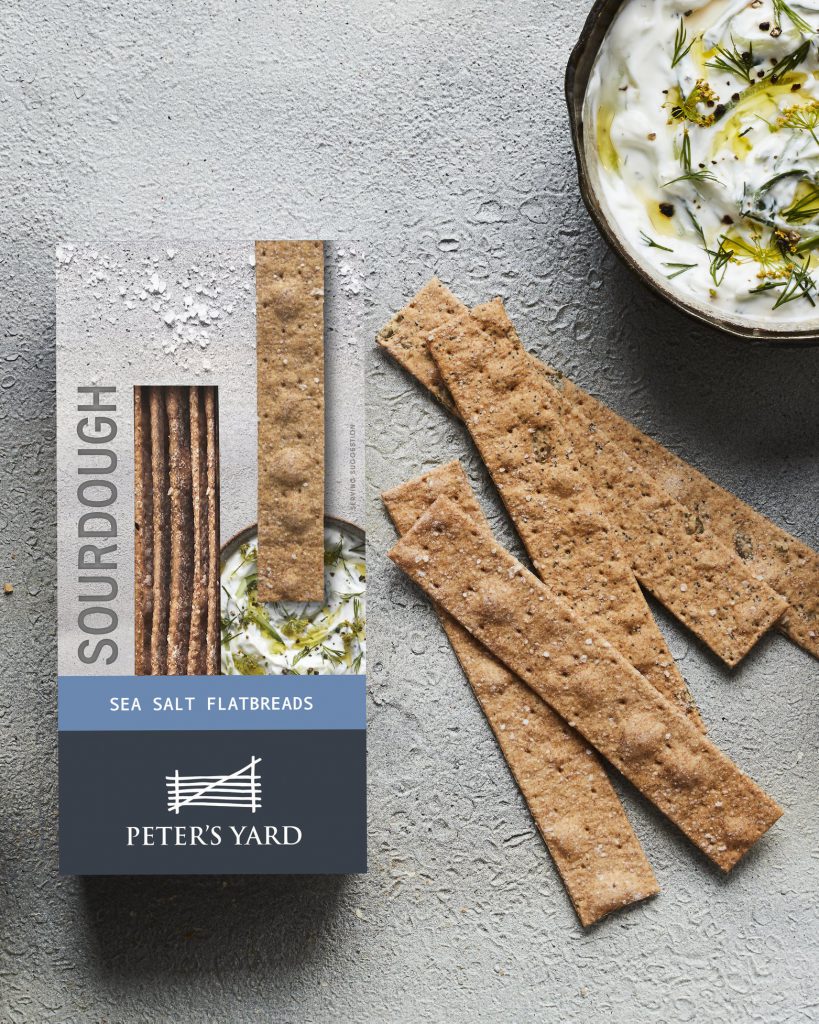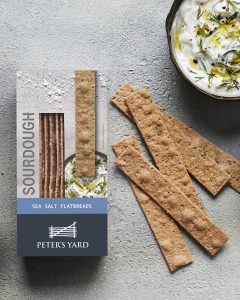 ATLANTA— Peter's Yard has announced a distribution partnership with Gourmet Foods International (GFI). The partnership will make Peter's Yard Swedish-style crispbreads available to retailers of fine and specialty foods nationwide.
Peter's Yard is an English bakery that produces sourdough crispbreads in the Swedish tradition using simple, natural ingredients. The crispbreads offer a high fiber, low sugar alternative to bread that is free of hydrogenated oils. Offered in Original, Caraway, Fig, and Pink Peppercorn varieties, these light crisps make the perfect partner for canapés and are the natural choice for cheese.
Among the types of crispbreads in the range, the Original variety offers a neutral base that is a perfect partner for a range of toppings.
The Original variety will be offered in two size boxes: 3.2 oz and 5.1 oz. The 5.1 oz Original crispbread features an unusual shape, with a hole in the middle, that is reminiscent of Swedish tradition when crispbread was hung on a pole above the fire to stay dry over the long winters. The Original crispbread makes a charming centerpiece.
The crispbread is also offered in a Caraway variety (3.2 oz) that features seeds that create a warm, sweet and delicate aroma. Peter's Yard recommends this crispbread be served with a strong hard cheese like a great aged Cheddar or an aged Gouda.
The Fig variety (3.5 oz) is crafted with a generous amount of fig pieces, giving it a delicious, sweet flavor. This offering is ideally suited for a soft goats' or blue cheese.
The Pink Peppercorn variety (3.2 oz), which boasts a delicate peppery touch. The Pink Peppercorn variety makes the perfect pair with a wide selection of cheese, but specifically a classic goat milk or a blue cheese such as crumbly Roquefort or creamy Cambozola.
New in Q4 2019, in time for holiday entertaining, Peter's Yard is offering to the US market a Selection box of the product range, designed to accompany any cheeseboard.
"All of us at Peter's Yard are delighted to be in the US Market," said Wendy Wilson-Bett, co-owner of Peters Yard. "We are already receiving positive feedback from American foodies who are enjoying the crispbread in their own unique ways."
About Peter's Yard
Peter's Yard is an award-winning artisan bakery that makes authentic Swedish crispbread using a traditional Swedish recipe with just five all-natural ingredients. Peter's Yard offers a variety of crispbread and pack sizes so there is a crispbread to suit every eating occasion. The combination of their light, crisp texture and simple, high quality ingredients make them the perfect partner for toppings and cheeses. For more information, visit petersyard.com and follow @PetersYard.
Like what you're reading?
Subscribe to BevNET+NOSH Today
Subscribe today and get access to the leading industry resources in the food &amp beverage industries. News, trends, industry data, expert analysis and much more.
Access all of these benefits:
Unlimited access to all content on BevNET.com and NOSH.com
Exclusive access to hundreds of educational videos
Watch subscriber-only live programs such as Office Hours