Medlee Foods Launches Two Seasonal Butter Flavors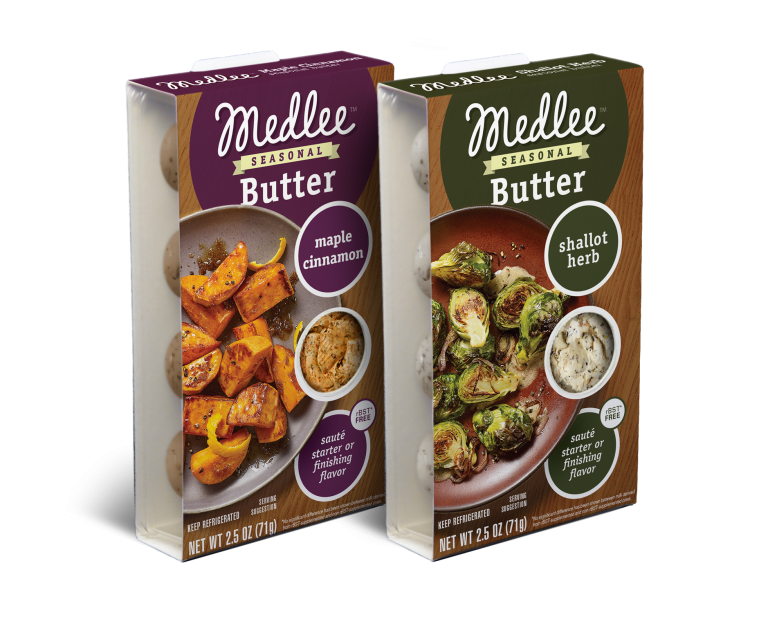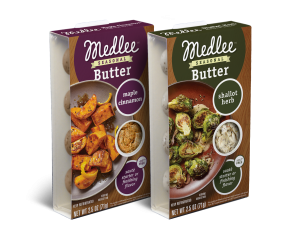 CHICAGO— Medlee Foods announced the launch of two seasonal butter flavors in time for the Holiday season. The two flavors, Maple Cinnamon and Shallot Herb, are crafted to complement a wide array of dishes, as well as traditional favorites like roasted sweet potatoes and Brussels sprouts.
"As with our full line of flavors, we're taking the guess work out of seasoning. What better time of year to simplify cooking than during Holiday entertaining?" said Alberto Valdes, President and CEO. "I'm also proud to announce for every unit sold, Medlee will be donating $0.10 to Feeding America, a nationwide nonprofit supporting food banks."
About Medlee Foods
Committed to offering flavorful convenience to elevate everyday cooking, Medlee products combine delicious flavors with high-quality ingredients. Our innovative line of seasoned butters and plant-based blends packaged into perfectly-portioned medallions can be used as a sauté starter, finishing flavor, or simply spread on bread. Executing on our commitment is a team of individuals who are passionate about bringing on-trend flavors and easy meal solutions to consumers. For more information, please visit the company's website at www.medleefoods.com or contact info@medleefoods.com.
For More Information
https://medleefoods.com/