Loacker Adds Matcha Green Tea Flavor to Quadratini Line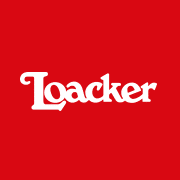 NEW YORK– Loacker, global premium wafer and confection brand, proudly announces the launch of the newest flavor addition to their signature Quadratini line – Matcha Green Tea. With a bold, on-trend flavor, the new variety pairs Loacker's light wafers with 74 percent crème filling made with real Matcha Green Tea, carefully grown and harvested in Japan specifically for Loacker.
The Matcha Green Tea Quadratini will be showcased at the 2019 Natural Products Expo West (Booth #8210) at the Anaheim Convention Center in Anaheim, California from March 7-9. Featuring a refined taste of finely ground, noble Japanese tea, the unique variety has no added flavorings, no colorings, no preservatives and no hydrogenated fats.
"With the launch of the Matcha Green Tea, we're thrilled to introduce a new flavor profile that embraces our commitment to the naturalness and authenticity of our products,"shared TJ Rooney, president of Loacker USA."A longstanding innovator in the confections category, Loacker takes great pride in continuing to push the flavor boundaries with unrivalled taste."
Matcha Green Tea joins Loacker's robust Quadratini portfolio, which includes Hazelnut, Dark Chocolate, Cocoa & Milk, Vanilla, Lemon and many more. Bite-size, crunchy cubes with five light, crispy wafers and four layers of the smoothest cream filling, all of the Loacker Quadratini varieties are crafted with real, premium ingredients.
The Matcha Green Tea Quadratini will retail from $4.49 – $5.59. For additional information regarding Loacker USA, please visit the official website at www.loackerusa.com.
About Loacker
The number one global wafer cookie brand, the name Loacker has become an internationally sought-after brand, on store shelves in more than 100 countries. Combining a love of nature with a passion for the art of baking, Loacker selects the best untreated and unmodified raw ingredients with precision and an uncompromising eye. Ingredients consist of the finest Italian hazelnuts that are freshly roasted by Loacker, real "Bourbon" vanilla pods, luxurious aromatic cocoa, the finest quality milk and fresh mountain water. This results in delicious crispy wafers and chocolates created with love and family tradition. It was over 90 years ago that the Loacker brand started in the little confectionery shop of Alfons Loacker in Bolzano, Italy. In manufacturing their products in the heart of the Italian Alps, 1000 meters above sea level, Loacker focuses precisely on the most important element: pure quality products.