Lee Kum Kee Launches Panda Brand Grilling and Dipping Sauces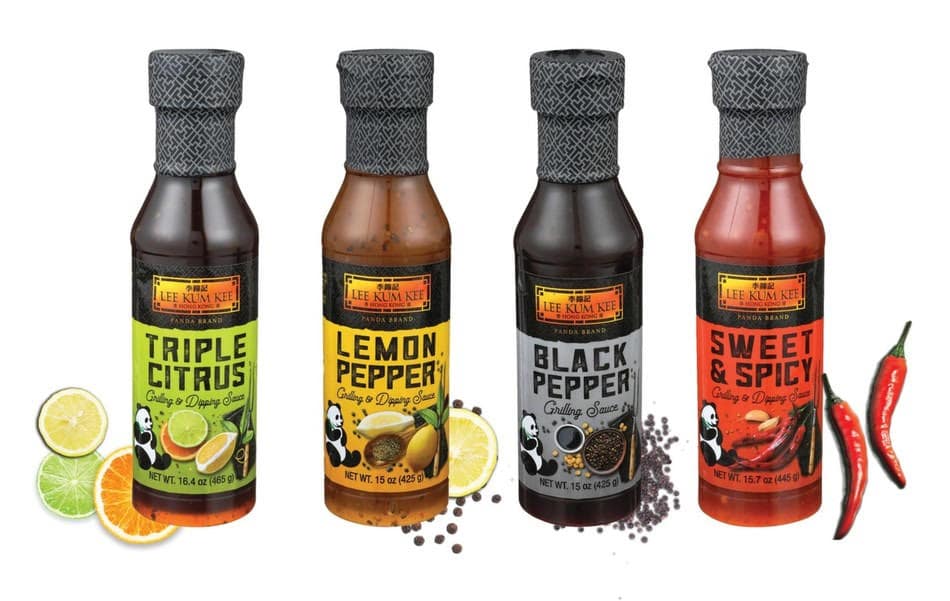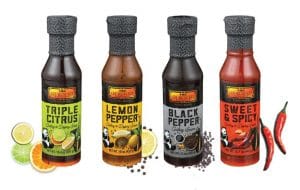 CITY OF INDUSTRY, Calif.— Lee Kum Kee—the pioneer and leading maker of authentic, Asian-style sauces and condiments— has announced the launch of a new line of Panda Brand Grilling and Dipping Sauces. Lee Kum Kee's new line offers an easy and simple way to prepare delicious dishes. If you're in need of an easy appetizer to impress, Lee Kum Kee's new sauces offer easy ways to create delicious recipes. The convenient and family-friendly pantry staples are also a go-to solution for busy at home cooks.
"At Lee Kum Kee, we believe that flavorful dishes don't have to be complicated to prepare," said Simon Wu, Lee Kum Kee president of Americas. "In developing the new line of grilling and dipping sauces, we set out to create a versatile, high quality product to help anyone easily enjoy great food with a flavorful twist."
Designed for both meal prep or to be enjoyed straight out of the bottle, the new line from Lee Kum Kee comes in four bold flavor varieties to satisfy diverse palettes for Super Bowl season and beyond. Each bottle (MSRP $4.49) contains no artificial flavors, high fructose corn syrup, cholesterol or trans-fat.
Panda Brand Lemon Pepper Grilling and Dipping Sauce: Zesty lemon and gluten free with a kick of black pepper brings game-day meats, poultry, seafood and veggies to life with unforgettable flavor. Toss chicken wings with Panda Brand Lemon Pepper Sauce for a fresh, tangy twist to this party favorite.
Panda Brand Sweet & Spicy Grilling and Dipping Sauce: Gluten free and featuring just the right balance of sweet and spicy, simply brush on to elevate everyday meatballs; or add a dollop to sliders for a fiery flavor.
Panda Brand Black Pepper Grilling Sauce: Offers a rich, marinade or delicious finish on grilled steak, chicken or veggies. Incorporate in meatloaf for a new twist on classic comfort food. For game day, simply mold into the shape of a football and top with thin mozzarella cheese strips in the shape of football laces for added fun.
Panda Brand Triple Citrus Grilling and Dipping Sauce: Add this tangy blend of orange, lemon, and lime into guacamole to upgrade game-day guac or use as a marinade or glaze for pork, chicken or seafood dishes. Wow guests with this indulgent recipe for Pan-Fried Shrimp with Mixed Herbs and Triple Citrus Sauce.
Lee Kum Kee Panda Brand Grilling and Dipping Sauces join the Lee Kum Kee family of foods, which includes authentic, restaurant-quality soy sauces, stir-fry and marinade sauces, oils and condiments.
The new line is available in select stores nationwide.
About Lee Kum Kee
Established by founder Lee Kum Sheung, who invented the world's first oyster sauce, Lee Kum Kee has become a trusted household brand of pantry staples built on a legacy of authentic flavor and quality. With a 131-year heritage, Lee Kum Kee has evolved into one of the world's best-known makers of Asian sauces and condiments. Lee Kum Kee products are available at grocery stores and mass retailers nationwide. For more information on Lee Kum Kee products, including recipes, where to buy and more visit www.LKK.com.