Jade Leaf Matcha Launches Matcha Fruit Bites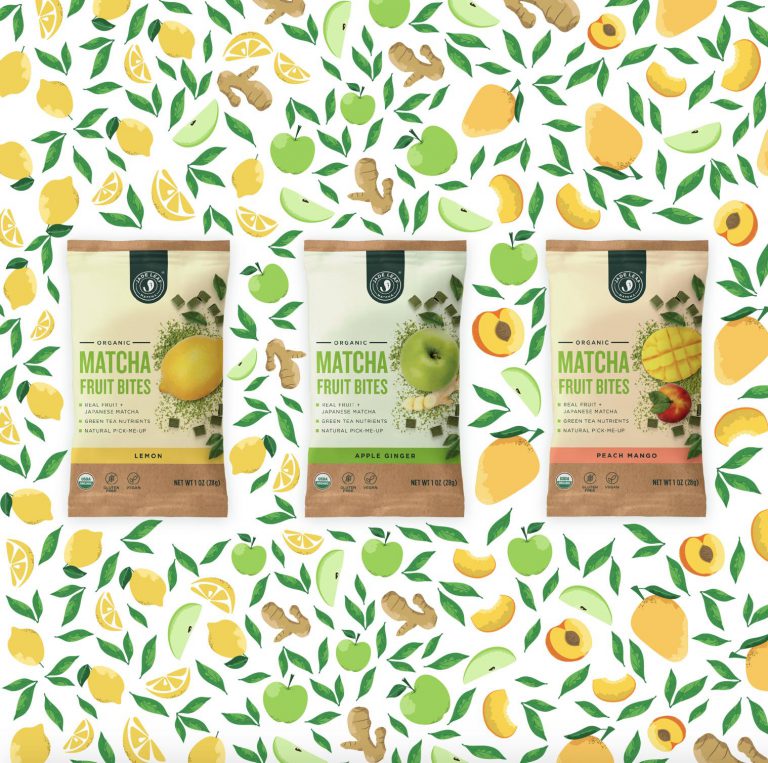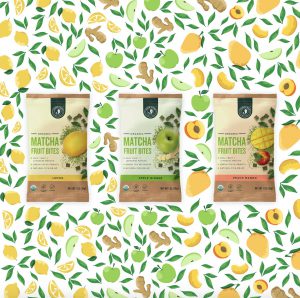 SEATTLE— Jade Leaf Matcha, the no. 1 selling tea brand on Amazon.com known for their popular beverage products, has officially expanded into the snack category with the launch of their newest product, Organic Matcha Fruit Bites. Made with real fruit and infused with organic Japanese matcha, these USDA certified organic bites are free of any added sugar or artificial preservatives, rich in antioxidants, gluten-free, vegan, and non-GMO. Just a tasty, clean, energizing snack you can feel good about enjoying.
"I've loved fruit snacks all my life, so the idea of wouldn't it be great if someone put matcha in a fruit snack was in my head even before starting Jade Leaf Matcha,"said Marc St Raymond, co-founder of Jade Leaf Matcha. "However, it wasn't until last year that we found a partner who could manufacture these bites using only real fruit, matcha, and a few simple ingredients (no added sugar!), while still achieving a great taste and texture. It was also crucial that they could do it all fully certified USDA Organic."
The new flavors include:
Apple Ginger: harnessing the flavors of apple and ginger these bites are mixed with authentic Japanese matcha to provide a bold flavor. Indulge in your caffeine cravings, while also enjoying a sweet snack.
Lemon: these bites are infused with citrus puree from lemon and mixed with authentic Japanesse matcha for a tangy, yet satisfying taste. Bold and flavorful,  these Organic Matcha Fruit Bites are a go-to snacking choice.
Peach Mango: combining fruity bursts of tropical peach & mango with authentic Japanese matcha, these bites are power packed with juicy flavor. Chewable and tasty, they provide the perfect energy boost!
Conveniently packaged in 1 oz. single serve pouches, these bites provide consumers with an on-the-go energy boost and one full serving of fruit in every pack. Whether enjoyed before a run or as a midday pick-me-up at your desk, each bite provides a sustainable burst of energy, with similar caffeine levels to a cup of green tea (about 25 mg), without the jitters or unpleasant caffeine crash.
"Matcha is a wonderful source of healthy nutrients and energy—the challenge is that sometimes it can be time consuming to prepare," stated St. Raymond. "I'm really excited for these bites because matcha pairs so well with fruit flavors, and the single serve pouches are so convenient and satisfying…providing a tasty, clean pick-me-up whenever you need it."
The new Fruit Bites are now available on jadeleafmatcha.com – sold in packs of six pouches for $10.95 and 30 pouches for $39.95. They will be rolling out on Amazon and in select retailers over the coming months.
Follow Jade Leaf Matcha on Instagram: @jadeleafmatcha
About Jade Leaf Matcha
Jade Leaf Matcha, the top selling tea brand on Amazon.com, is a healthy lifestyle and beverage brand that offers premium quality, CCOF certified organic Japanese matcha at an affordable price. Made with 100% USDA Organic Matcha Green Tea, free from any added preservatives and non-GMO, Jade Leaf Matcha's offerings are perfect for hot and cold matcha drinks, lattes, smoothies, baking and more!  For more information, please visit jadeleafmatcha.com and @jadeleafmatcha.