Fourth & Heart Introduces Woke Protein, Collagen and Energy Bars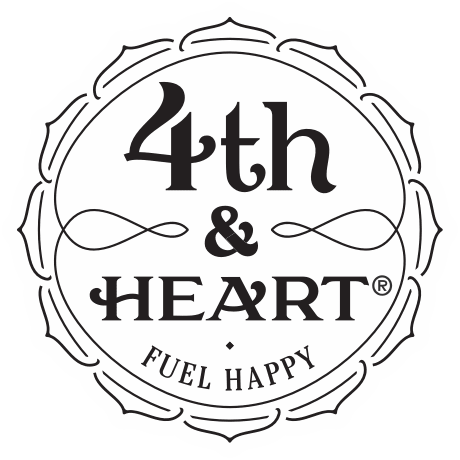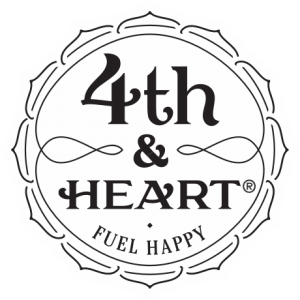 ANAHEIM, Calif.— Fourth & Heart, the California-based artisanal food brand known for its gourmet flavored ghees, previewed a brand new addition to its line-up of Ghee based products, and taking its first pivot step into a brand new category with its launch of WOKE Protein, Collagen & Energy Bars, at Natural Products Expo West. Along with the brands popular line-up of ghee butter spreads, oils and chocolate spreads, Expo West attendees will also had a first look/taste of the delicious new bars made with grass-fed collagen and Fourth & Heart's popular ghee.
Category creator and the fastest growing Ghee in the category, Fourth & Heart continues to revolutionize pantries with the preview of WOKE, a healthy indulgent grass-fed collagen ghee protein bar.  Available in a variety of decadent paleo friendly flavors such as Blueberry Cobbler, Cookie Dough, Café Latte, Dark Chocti and Peanut Butter, these bars are the first of their kind to contain whole pasture raised egg (yolk and whites), Fourth & Heart's signature ghee, maple syrup and stevia. Containing 12 g of protein per serving, WOKE bars are free of soy, lactose, gluten, palm oil, inulin and sugar alcohols. With a touch of caffeine in each bar (except for Blueberry Cobbler) WOKE offers consumers a tasty low glycemic nutrient packed treat that will have fans coming back for more.
"We could not be more excited to unveil a sneak peek, and a first bite of our new WOKE Bars," said Raquel Tavares, founder and CEO, Fourth & Heart. "Fourth & Heart's always wanted to shine the light on ghee, and to educate on many of its wonderful health attributes. One of the ways we do this is by using ghee as the star in our suite of products and what a better way to do so then by including it in one of America's favorite snacks – the protein bar? Fourth & Heart is continuously pushing the boundaries and creating unique, inventive ways to make our quality grass-fed ghee's accessible to the masses."
Fourth & Heart will also debuted the extension of our oils and sprays into our popular garlic and truffle flavors.
For more information on Fourth & Heart and to find it at store near you, please visit www.fourthandheart.com.
About Fourth & Heart
Since its launch in 2015, the Venice, California based food company Fourth & Heart has been on a mission to revolutionize the modern-day pantry with an ancient Ayurvedic staple, ghee butter.  Now found across the country on the shelves of over 7,000 stores and growing, Fourth & Heart continues to reinvent the ways consumers can incorporate their line of grass-fed ghees into their daily diet by providing a variety of delicious flavored ghee spreads, oils and chocolate spreads making them the country's go-to high quality ghee purveyor. For more information about Fourth & Heart, please visit www.fourthandheart.com or catch up with them on Instagram (@fourthandheart), Facebook or Twitter (@fourthandheart).