East Pole Coffee Launches New Super Special Coffee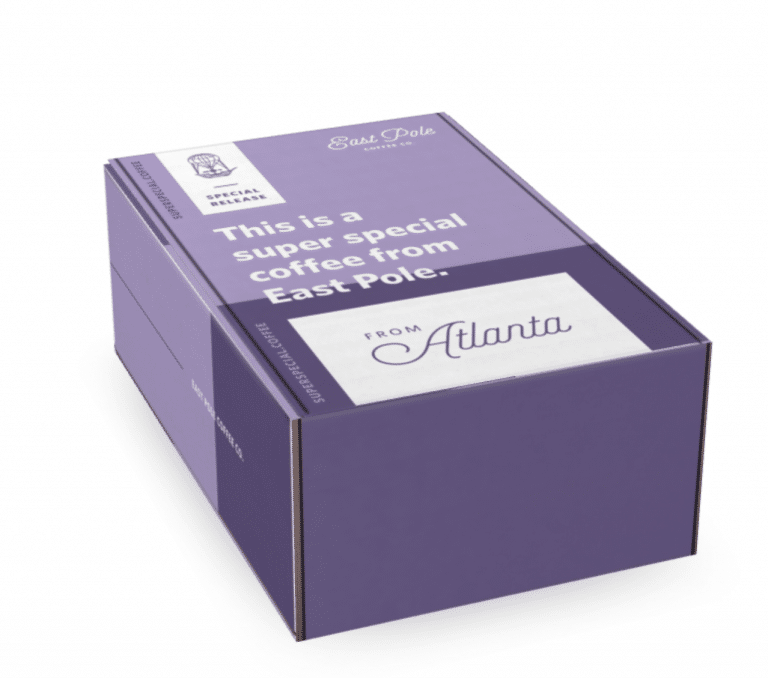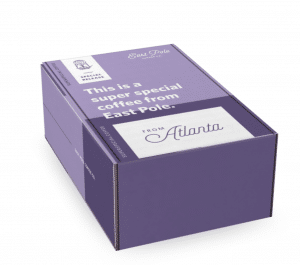 ATLANTA— East Pole Coffee Co., the Atlanta, Georgia-based coffee bar and wholesale roaster, announces the launch of its new 'Super Special Coffee' Finca Monteblanco Pink Bourbon. The release is the latest coffee in East Pole's ongoing 'Super Special Coffee' series, which highlights rare coffee varieties and processing methods that feature complex tasting notes and exceptional flavors.
Finca Monteblanco Pink Bourbon's debut marks the first time East Pole has offered the prized, single-origin coffee. Comprised of a rare, pink bourbon varietal, the release is available in two processing methods—washed and natural—and sold together for a unique tasting experience. The offering not only gives coffee drinkers access to a rare coffee, but also provides them with the opportunity to taste this same varietal in two different processing methods.
The nature of processing for Finca Monteblanco Pink Bourbon Washed, which washes and removes the coffee cherry's surrounding skin and pulp from the beans immediately following harvesting, makes for a delicate drink with light flavors of champagne, green tea and subtly sweet notes of agave. Conversely, Finca Monteblanco Pink Bourbon Natural is dried and processed with the coffee fruit still in tact, allowing the cherry to impart its vibrant flavor into the bean and lend a cup of coffee that couples standout notes of plum and grape soda with zippy hints of hibiscus.
Finca Monteblanco Pink Bourbon is imported from Finca Monteblanco, a family-run coffee farm nestled between the winding mountain roads of Vereda La Toroca in the San Adolfo municipality above Pitalito, Colombia. The farm is managed by Rodrigo Sanchez Valencia, who discovered that his grandfather planted the unique coffee cultivar during the 1980s. Impressed with the coffee's aromatic and Geisha-like taste, Rodrigo planted Pink Bourbon in 2014 and was delighted with its adaptability and productivity.
Expertly roasted alongside East Pole's full selection of coffee offerings at their bar and roastery in Atlanta, Finca Monteblanco Pink Bourbon Washed and Natural is packaged individually in eight-ounce bags, then bundled together in a signature 'Super Special Coffee' box for $45. Available for a limited time, Finca Monteblanco Pink Bourbon can be purchased online with nationwide shipping and is offered as a pour over at East Pole's coffee bar and roastery (255 Ottley Drive, Atlanta).
About East Pole Coffee Co.
Based in Atlanta, Georgia, East Pole Coffee Co. is a wholesale coffee roaster offering a selection of single-origin coffee, including the always-present "Traffic" blend, a playful nod to its hometown. In 2017, East Pole opened a brick-and-mortar coffee shop and roastery at Armour Yards, a loft-office development between Atlanta's Buckhead and Midtown neighborhoods. East Pole coffee is available wholesale and for nationwide delivery through online ordering, including subscription plans. Their team also leads wholesale trainings and other coffee education classes. Located at 255 Ottley Drive, Suite 105, the coffee shop is open seven days per week, 7 a.m. to 3 p.m. on Mondays and Tuesdays (closing early for wholesale training), 7am to 5pm Wednesday-Friday and 8 a.m. to 4 p.m. on weekends.